Why You Should Hire A Bookkeeper
Hiring Bookkeeper For Your Small Business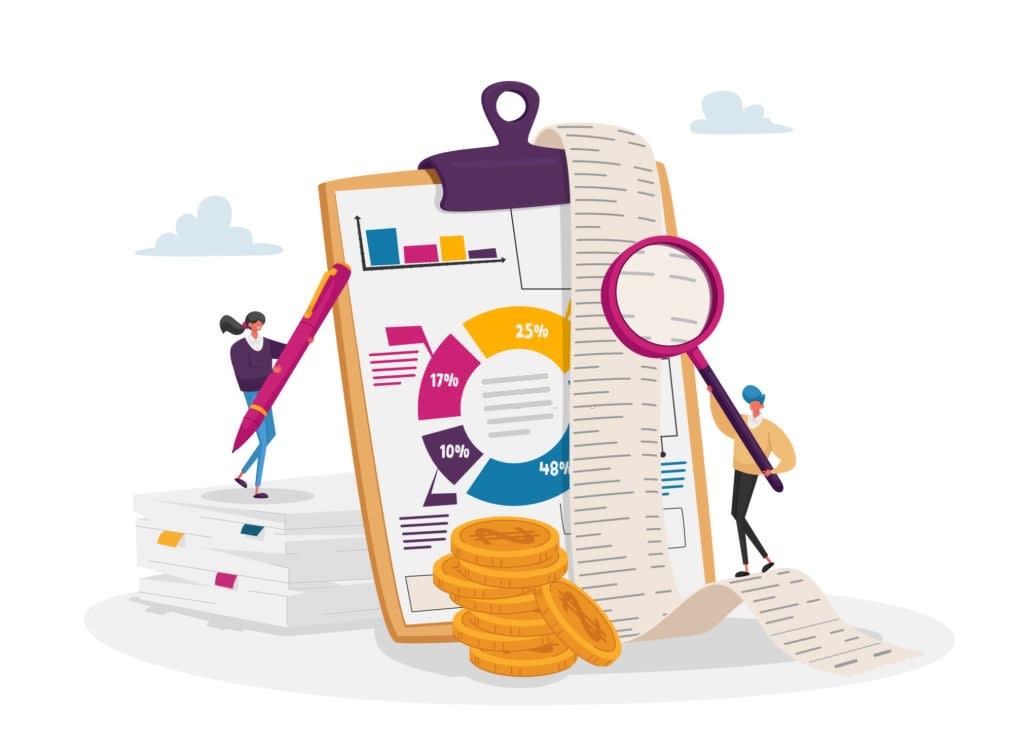 Professional bookkeeping services will help any business, no matter how large or small it is.
Bookkeepers are usually accountants who are in charge of maintaining track of a company's financial statements. Any company needs a bookkeeper to keep track of financial statements, including expenses, receipts, deliveries, and liability payments.
To get an accurate view of how your company is doing financially, you need careful recording and monitoring. When it comes to making strategic decisions, setting priorities and knowing the numbers is critical. On the other hand, hiring a bookkeeper is about something more than letting someone write down figures every day, and they play a much more significant part in holding your company alive.
If you've been thinking about investing in specialist bookkeeping services but aren't sure why here are a few reasons why you should.
The importance of bookkeepers in obtaining essential financial records cannot be overstated.
Data collection and compilation of vital financial records necessitate a certain degree of knowledge, training, and schooling. While it can seem like a good idea to save money by gathering and compiling your financial records, not possessing a competent bookkeeper's experience will quickly lead to tragedy. You'll get a better view of whether or not the business is on target to meet its financial targets by using the services of a bookkeeping accountant and their financial report collection skills.
They have everything they need to do daily reconciliations and closings.
A professional bookkeeper may do periodic reconciliations and closings regardless of whether the company follows the cash system or the accounting accrual method. An experienced and competent bookkeeper may also assist in the setup of your company's bookkeeping scheme. You'll be able to get the upper hand on getting your regular, weekly, annual, and yearly reports in order if you hire an experienced specialist to do it.
They will assist you in keeping accurate tax reports for your business.
Because of how detail-intensive the procedure can be and how quick it is to get things wrong, tax season can quickly drive any business owner into a panic. The consistency in your business's tax returns is one of the most important aspects of tax return reporting. You should keep the documents coded, registered, and classified well enough with the aid of a competent bookkeeper to be ready for any requirement, whether it's filing deadlines or random audits.
Regardless of how long you've been in the company, the possibility of combining business and personal expenses remains strong. We've all read a horror story about a lazy company owner who mixed up expenses and ended up in bankruptcy.
For many companies, particularly those who are just getting started, signing up for a bookkeeping service has become almost a requirement. Small companies, in particular, have been factoring in the cost of recruiting a bookkeeper before factoring in any of their other expected expenditures. More company owners are opting for bookkeeping firms rather than employing in-house staff due to an increasing understanding of the benefits of doing so.
On the other hand, professional bookkeepers are trained to create and maintain the distinction between these two almost indistinguishable expenditure groups. That said, the safest course of action is to employ a licensed bookkeeper so that you can conveniently keep your company and personal expenses apart daily
Outsourcing the business bookkeeping services would free up your time so you can concentrate on developing development strategies. A specialist with advanced tools and accounting software will help you streamline your procedure and get a clear picture of your financial situation.
You can make smarter choices, and better view your company's viability by making a bookkeeper monitoring your financial statements.
Get in contact with us to see if we can assist you if you're trying to outsource accountants in Croydon with your business.