Why Should You Choose EPSICON for Your Traffic Control Needs?
Get quality traffic control services from the finest provider.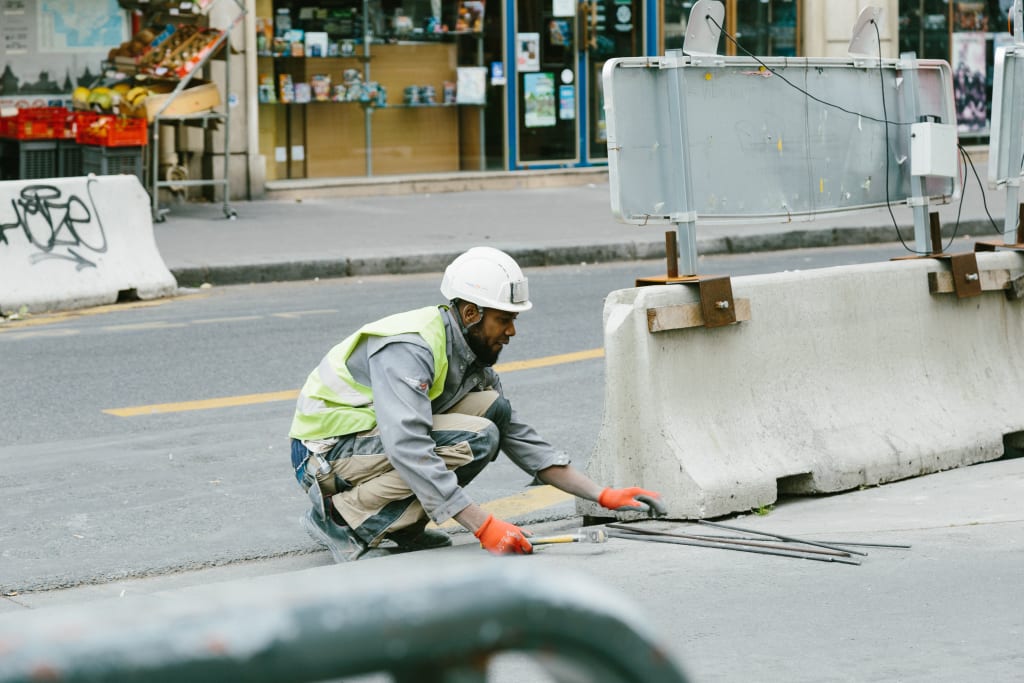 The consistent increase of traffic control companies has been very visible over the years as many industries require the services they provide for a variety of reasons. Government-funded projects such as Level Crossing Removal Project, Westgate Tunnel Project, Metro Tunnel, and Regional Rail have also taken place during this time which helps increase the demand for traffic controllers.
With the consistent need for quality traffic control Melbourne services, it is highly important to choose the leading provider in the field. Here are four criteria to help you decide on which company to hire:
Insured
According to a survey about construction vehicle accidents, the root cause of those accidents happens because of inadequate planning and control. That is still different from the danger that comes automatically with the job. The good thing is, here at Epsicon, we value our employee's well-being more than anything. That's why we have a comprehensive insurance cover for public liability, professional indemnity and workers compensation. So in any case of accidents or other events that might cause liability for our people and the company, we are protected.
Certified & experienced traffic control team
The city of Melbourne requires licensed traffic controllers only to perform any job within that field. To become one, they should take traffic controller courses such as:
We here at Epsicon made sure that we only employ licensed and experienced teams because they are to maintain the safety of the road users, pedestrians and road workers all the time providing a vast range of traffic management solutions to suit all industries and events. We provide them with the necessary training to make sure that they are well-suited for the job. Aside from safety, our team also continuously tracks essential details of every project to ensure high-quality services to our clients.
ISO certified & VicRoads prequalified
The traffic control industry recognises the authority of VicRoads pre qualifications to ensure that all companies in that specific field of business are qualified to perform the job.
VicRoads prequalified companies are authorised to implement traffic control plans throughout Melbourne. Companies like ours have passed several criteria before being awarded the prequalification. It includes the company's technical capabilities and financial capacity to tender on VicRoads work. On the other hand, ISO certifications ensure the stakeholders that the company appreciates the importance of road traffic safety.
Accommodates a diverse range of projects
A quality traffic management company should be offering a diverse range of services for projects such as; roadside work, general maintenance works, asphalting and road profiling, construction works, utility works, events, and more. All of those should be handled while maintaining safe work method statements and hazard risk assessments.
Here at Epsicon, we provide just that. We bring the finest traffic management solutions to a diverse range of industries and events. Our services include traffic management services, traffic management plans, permits, 24/7 emergency works, and equipment hire. From the most basic traffic controlling to major construction operations, you can always trust us to deliver the most effective and quality service to all clients.
Our edge from other providers
Providing traffic control services is a very dangerous job that we take extra seriously. And while we make sure to prioritise our client's satisfaction, we place safety on that same level too. Our staff are dedicated to being present at site inspections, organise road authority, council permits and provide the best traffic control arrangement to fulfil the requirements of our every client.
So, if you're ever looking for a traffic management company, take Epsicon to consideration.