Why is it important to have a professional resume?
A professional resume will allow you to pursue more job opportunities. Your resume will be seen, but how you present yourself later is crucial.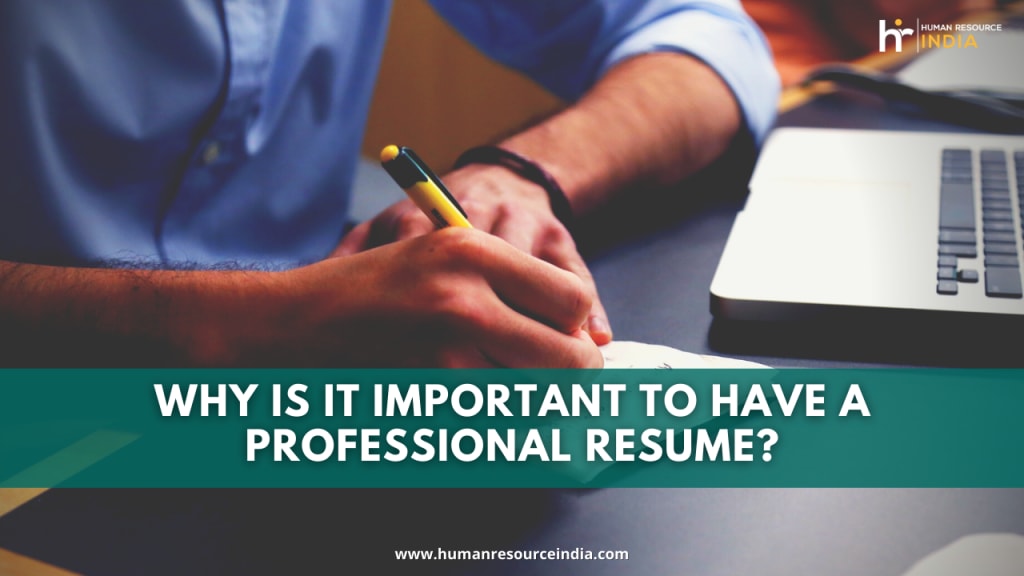 The first impression of you is reflected through your resume to the hiring manager. Your resume is a self-promotion tool. Through it, you present yourself as a job candidate. Also, try to persuade a prospective employer that you are the best choice candidate. It should promote your abilities in an easy-to-read, logical, and concise manner.
A well-written one could land you an interview. Many candidates use professional resume writing services to enhance their resumes.
The importance of framing your resume more professionally are:
To advance to the next round
You can use it before an interview to help you prepare answers to questions you expect they would ask. It can even help you during the interview by allowing you to direct the flow of questions. Each job ad has a unique set of keywords. Your ranking is affecting the order in which they appear in the body of your resume. A professional resume writing service will identify and insert relevant keywords. Then you will notice that in no time, you've advanced to the next round.
To present information systematically
Your resume should be visually appealing to the hiring managers. Make sure it's neat, organized, and consistent. It should include a list of your successful accomplishments and skills used in each role. Taking help from Recruitment Consultants gives you a well-framed resume incorporating all necessary information. A professional resume writer emphasizes the positives of your resume while minimizing the negatives.
Make it more appealing
Your resume should be relevant to the position you are applying for. When you submit your professionally written resume for a suitable position, you should include a tailored Cover Letter with it. A well-crafted and presented Cover Letter can mark the difference. It is time-consuming to write a thoughtful and tailored professional Cover Letter. Professional resume writing services can assist you in this case.
To highlight your skills
Your Professional Resume must be factually correct. It should include dates of employment, completed education, job titles, and skills possessed in each role. It should prove your growth as a professional in each profile. It should be written in a clear, concise, and to-the-point style. In your writing tone, you must use proper grammar, spelling, and punctuation. Recruitment Consultants show your personality as well as your professional experiences. You should feel comfortable using it to represent yourself as a qualified professional for the appropriate role.
To ensure that it gets selected
Most hiring managers will tell you that a resume is a screening tool to determine which candidates to interview and reject. Some hiring managers conduct the screening themselves, but the computer system does it. Professional resume writers very well know the terminology that hiring managers look for. We polled them on their preferences and pet peeves. We write resumes that are appropriate for a wide range of industries and job levels. Your resume writer will look over the job description and conduct research. Then they will learn about the hiring manager's primary concerns. Thus, frame a detailed resume accordingly.
For quality content
There is no direct relationship between people's writing abilities and job performance. But still, good writing in your resume demonstrates good performance. A grammatical error interprets a lack of attention to detail. The use of slang can state that you are too casual in a professional setting. It could result in the possibility of rejection. For producing an error-free document, hire a professional resume writer. Recruitment consultants can assist your resume to be more flawless.
A professional resume will allow you to pursue more job opportunities. Your resume will be seen, but how you present yourself later is crucial. A professional writer can produce an impressive document which will surely help you.
Reader insights
Be the first to share your insights about this piece.
Add your insights