Why is it great to start an eCommerce business in Qatar!
Scope of Online Grocery Business in the wealthiest country in the world — Qatar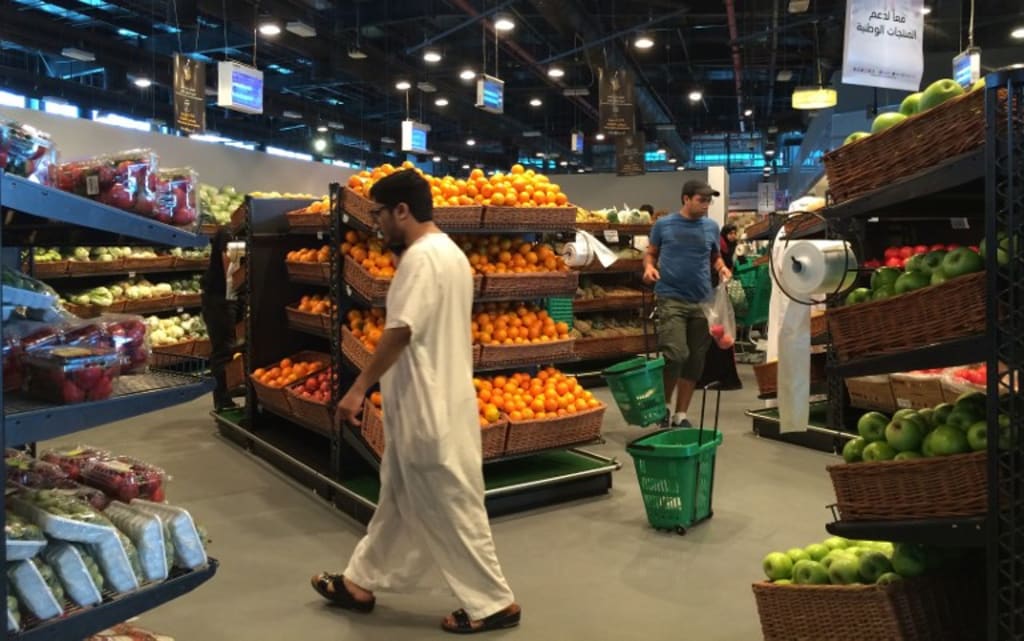 The Gulf Cooperation Council (GCC) has witnessed a sudden spike in the sales of online grocery products. The driving force of the eGrocery industry growth is the COVID-19 pandemic. People stayed at home for a very long time to avoid the spread of the disease but now this 'helplessness' is turning into a 'habit.'
Let's see what the numbers depict: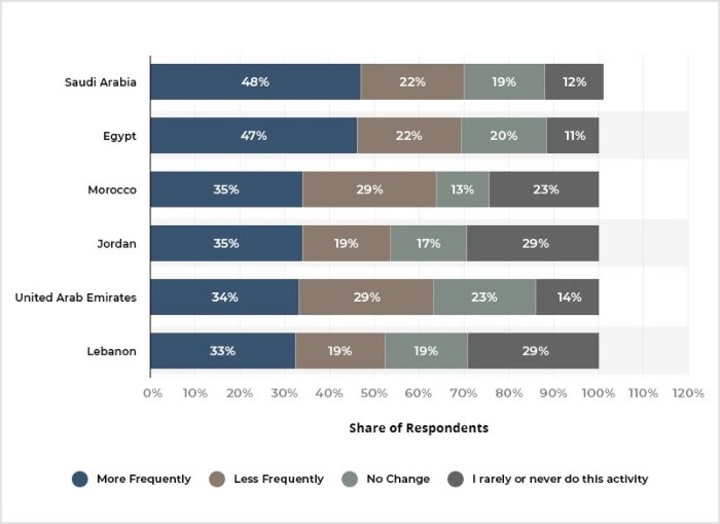 "The COVID-19 outbreak has reshaped the consumer's online shopping habits. This sudden upsurge will undoubtedly change the future of the grocery industry by driving a resurgence in grocery stores across the gulf countries." — Debashish Mukherjee (Kearney's retail leader )
Now let's peek into the grocery business models that the grocery companies are using in GCC:
Omni-Channel Model (Gourmet, Carrefour, and e-baqala)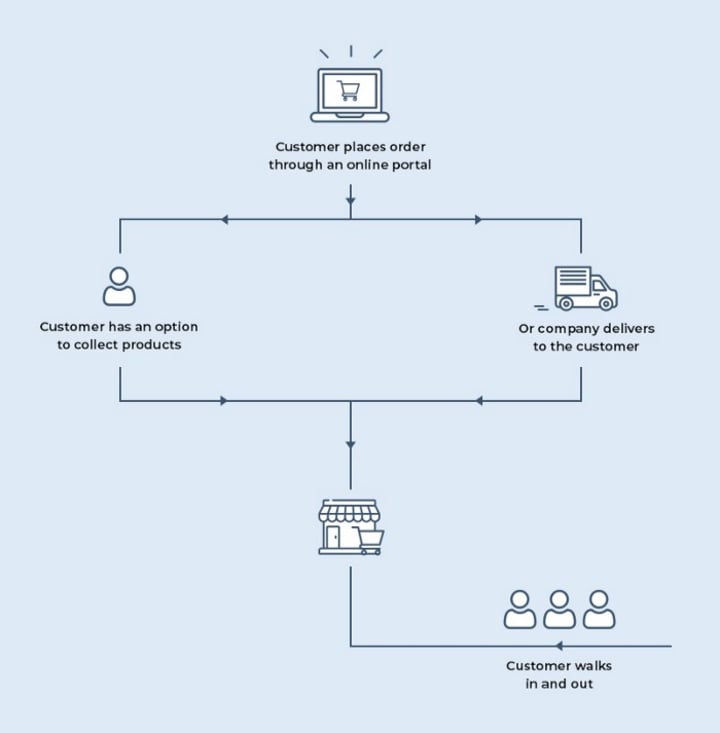 Pure Play Model (Trolley.ae, Suncart, and The Grocery Shop)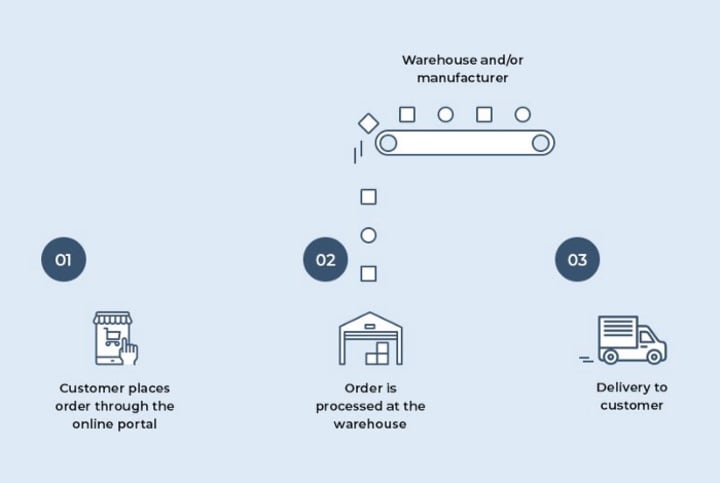 Marketplace Model (elGrocer, Instashop, and Talabat)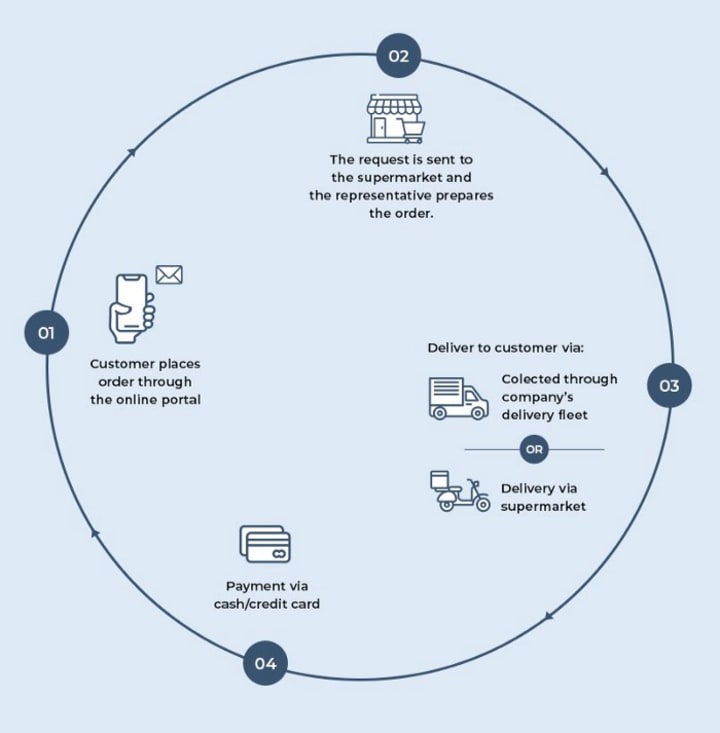 Scope of Online Grocery Business in the wealthiest country in the world — Qatar
Qatar is the wealthiest country in the world! No wonder why they have the best airlines and how they are building 9 new stadiums for the 2022 FIFA WorldCup.
Here are the 5 reasons why is it great to start an eCommerce business in Qatar:
Qatar is undoubtedly one of the largest markets in the MENA region.
The average e-purchase by a Qatari citizen is 260 $.
Qatar government understands the importance of eCommerce. They provide many facilities to the entrepreneurs in a more automated, safer and flexible way.
eCommerce has a very important role to play in Qatar Vision 2030.
The e-commerce market in Qatar is expected to grow from QR 4.7 billion ($1.3 billion) to QR 12 billion ($3.2billion) by 2022.
Impact of COVID-19 on Online Grocery Delivery & Shopping in Qatar
According to recently published reports by the Gulf Times, the grocery retail has seen a spike in demand amid the Coronavirus pandemic. To fulfil this increase in demand, grocery retailers have introduced grocery delivery apps.
Getit, Beelivery, Jeebline are some prominent players jostling to create space for themselves in Qatar's fast-growing eCommerce grocery market in this pandemic situation. Whereas Suncart and QFresh Online are already leading the eGrocery industry in the region. Let's get a brief insight into these two companies,
Suncart is a leading grocery delivery company in Qatar that allows users to order a wide variety of groceries through its android and iOS apps.
QFresh Online is an online seafood store that offers fish, meat, veggies, and other food items to the people residing in Qatar. Shoppers can place orders from their website or mobile app available on the play store.
Challenges that Grocery Retailers Across GCC are Facing and Will Face After COVID-19
Business Continuity
Grocery retailers have witnessed a major downfall with business continuity being impacted immensely. The sudden shift of consumers towards online grocery shopping due to coronavirus has made business continuity more challenging for both online and offline grocery retailers.
Cash Flow Management
Effectively managing cash flows helps grocery retailers to increase inventory, expand capacity, and penetrate new markets. In the current situation, many small retailers find it difficult to track cash flows as it requires access to high-quality financial reports and business intelligence dashboards.
Supply Chain
Without a doubt, panic buying is stressing the supply chain in the present situation. Due to the increasing demand for home consumption items, grocery supply chain management has become a major concern for all grocery retailers.
Changing Consumer Behaviour
As the COVID-19 pandemic continues to run its course, consumer shopping habits are changing drastically. Therefore, it has become crucial for grocery retailers to understand shoppers' behavior and act accordingly to provide them with a seamless shopping experience.
Safety Concerns
Buying groceries in this crucial time is necessary, but at the same time, it can prove to be risky. As a grocery retailer, it's necessary to implement workplace safety strategies to protect both employees and customers from this lethal virus.
Road to Recovery
Digitization
The coronavirus epidemic has forced a surfeit of grocery retailers to upscale their existing mode of operations and services. To survive in the grocery industry post-pandemic, grocery retailers must create a digital landscape. Implementing digitization will also help them expand their business and track logistics & supply chain.
Crisis Management
Grocery retailers must build a flexible and nimble crisis management capability to face the grocery industry's challenges in the post coronavirus period. The major challenge will be to adapt to the changing circumstances, where the right decisions on staff management, store operations, logistics, and pricing will vary day by day.
Demand Planning
As shortages of grocery products start to appear due to stockpiling or supply constraints amid Coronavirus, retailers must understand which products are at most risk and which products have higher consumer demand. They must proactively manage their product pricing, promotions, and logistics to ensure the availability of in-demand products.
Workforce Management
Grocery companies should focus on effectively managing and protecting their workforce from the adverse effects of the pandemic. They should equip them with sanitizers & gloves and aware of the social distancing practices so that they could safeguard themselves from the exposure of virus. Moreover, grocery stores can also use workforce management software to address their workforce needs.
Liquidity and Cash Reserves
The novel Coronavirus has resulted in a major cash flow challenge for small and mid-sized grocery retailers. To overcome this obstacle, retailers facing a cash-flow strain should take a closer look at their current and predicted liquidity profile, i.e., how much liquidity do they have and how much will be needed in the coming days. With these questions in mind, retailers can map out several different scenarios to manage cash flow challenges.
Future of Online Grocery Shopping in Qatar
With a high-income population, strong IT infrastructure, and a high level of smartphone penetration, online buying is set to grow exponentially in Qatar. The country's grocery market is expected to witness a sharp double-digit growth in the coming years. The combined size of e-commerce transactions, which stood at $1.2 bn in 2017, is estimated to reach around $3.2bn by 2022.
Wrap Up
With a high-income population, strong IT infrastructure, and a high level of smartphone penetration, online buying is set to grow exponentially in Qatar. The country's grocery market is expected to witness rapid growth in the coming years.
If you are an aspiring entrepreneur looking for opportunities to invest in a booming industry in Qatar, an online grocery marketplace is the best business idea you can go for. Find a perfect grocery eCommerce solution and start a profitable business!
____________________________________________________
Content Sources:
https://medium.com/growcer-ecommerce-grocery-software/start-an-online-grocery-business-in-qatar-b31d1528b600
https://www.fatbit.com/fab/covid-19-impact-on-online-grocery-business-and-shopping-behavior-in-gcc/