Why Is Digital Asset Management Important for Businesses?
Digital Asset Management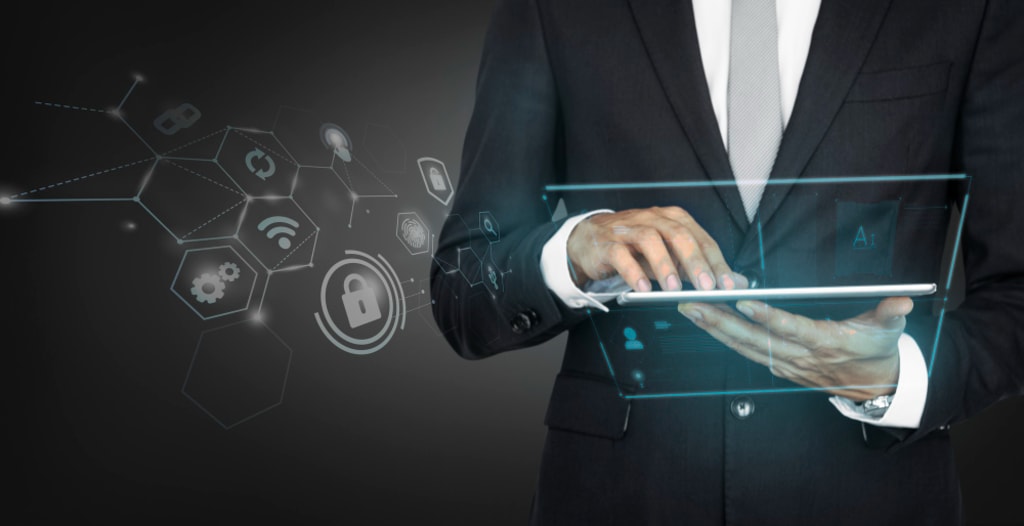 Every business must maintain track of its assets. Your assets are crucial and play a critical role in the operations of a business. By keeping track of assets, or inventories for certain businesses, they can accurately determine which assets are available and which are best suited to generate the highest profits. Companies should not overlook the significance of asset management in their daily operations.
Digital Asset Management is a business process as well as an information management technology that establishes a centralized system for enterprises to organize and access their media assets. Consider it a library, with all the information you need at your fingertips and, at times, literally at a glance.
Some Use Cases of Digital Asset Management
Digital Asset Management is utilized in a variety of businesses where digital assets are involved. Here are two applications of digital asset management for your understanding:
Technology firms
Digital Asset Management is used by technology organizations in several areas, often across numerous locations. It centralizes assets for easier access and use. Digital asset management can be used for different objectives by various organizations' functional areas. Here are a few examples:
The company's HR department manages employee records, benefit subscriptions and status, holiday and vacation requests, hiring requisitions, and payroll receipts using Digital asset management.
Sales and marketing teams employ digital asset management for brand management and to preserve assets created and used throughout the organization.
Development teams use Digital Asset Management to store proprietary product designs as well as development plans, planning materials, and images.
Patent offices
Typically, patent offices manage huge amounts of digital assets at various levels of completion. Transferability, access rights, and version control aspects are crucial for asset maintenance since upgrades are performed throughout the asset's existence. Other characteristics like search functionality allow patent offices' operations to scale effectively.
Digital asset custodians
The term "digital asset custody" refers to various techniques of storing and safeguarding digital assets on behalf of their owners. In many aspects, digital asset custody is comparable to traditional financial asset custody; crypto custody providers are responsible for safely holding investors' assets and generally offer additional services like the ability to sell and buy them.
These custody services will enable greater adoption of cryptocurrencies and other digital assets for diverse uses, including decentralized finance applications.
Benefits of Digital Asset Management
Digital asset management is essential to guarantee that digital assets are appropriately structured, controlled, and versioned. The following are the benefits of digital asset management:
Easy tracking of digital assets
One of the most difficult facets of running a business is keeping track of all digital assets such as papers, audio, images, videos, and other media. You can easily manage all of these assets from one single spot with effective digital asset management.
Streamlined collaboration
Another benefit in the list of digital asset management is the opportunity to streamline employee collaboration. Working on a digital asset in groups can be a productive way to complete work. This form of work is shared by several people who can work at different times and is not limited to one person.
High level of security
One of the most essential benefits of digital asset management is improved digital asset protection.
Digital asset management can assist you in protecting your digital assets from unwanted access and theft.
Legacy Suite and Digital Asset Management
Legacy Suite is a rock-solid solution for ensuring that your digital assets and estate are not only readily managed in real time but also passed to your next of kin. The use of smart contracts ensures that this procedure occurs automatically, without the need for a person to ever access the private contents of this data transmission. By identifying a receiver in advance, any confusion and misinterpretation are avoided, and assets are automatically delivered to the individual's personal wallet.
The platform enables the management, creation, and exchange of data, digital vaults, files, passwords, and digital executors and contacts. The patent-pending technology of Legacy Suite aims to revolutionize the estate planning process by enabling you to save your vital ledger of cryptos, NFTs, and all digital assets in one secure personal 'central' location.
Wrapping Up
As you can see, digital asset management (DAM) improves digital file organization, storage, and retrieval. Digital asset management that is properly designed can also boost efficiency by making it easier to search and exchange files.
You can begin protecting your hard-earned digital assets right now. Please visit https://www.legacysuite.com/, for more updates and information.
Reader insights
Be the first to share your insights about this piece.
Add your insights