Why Human Resource Management Is Important for Companies
The Importance of Having an Effective HR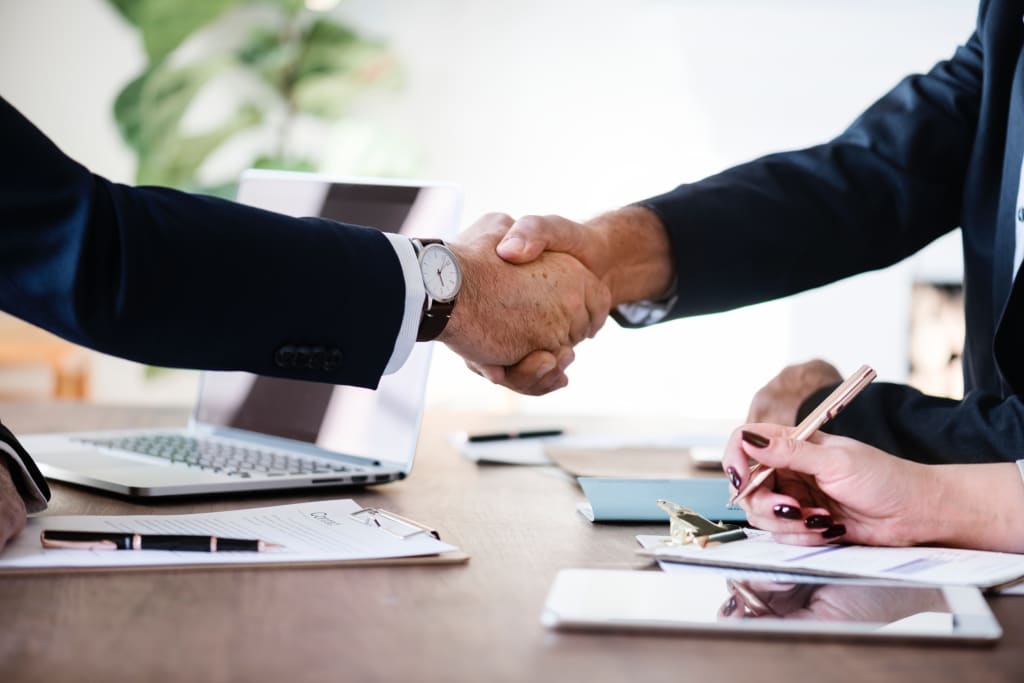 Introduction
Companies are organizations that are looking to meet certain goals and objectives. In order to meet these objectives, they need to have managers and departments that help it achieve its goals. One of the most important departments for any company is human resources. This is a department that focuses on recruiting and hiring new employees. It also evaluates employee performance, as well as resolves conflicts between employees. Human resource management plays an important role in managing people at a company.
There are a number of reasons why human resources is important for a company. These reasons include budget control, employee satisfaction, training and development, conflict resolution, and performance improvement.
Budget Control
One reason why human resources is important for a company is because it provides budget control. Human resource managers assess the cost of each employee, and the resources needed to retain them. A human resource department can therefore make decisions in terms of how many employees the company can hire, and whether or not to lay off any of them. Therefore, the human resource department can help control the employee costs of the company.
Employee Satisfaction
Another reason why human resource departments are important is because they help ensure employee satisfaction. This department will interact with all of the employees, and make sure that they are happy and content. If they are unhappy, the human resource department will be able to make changes that can help improve the overall experience at the company for an employee. With the help of human resource managers, employees will be able to get their needs addressed, and be satisfied when working at the company.
Improving Corporate Image
A human resource department is very important when it comes to improving the corporate image. The human resource department at a company is partially responsible for presenting a positive image of the company. They are often responsible for making sure that the public knows that their company is a good one to work at. In order to improve the corporate image, the human resource managers will often attend the best HR conferences in order to find the best ways to make the image of their companies a very favorable one to professionals and future employees.
Training and Development
Human resource departments are important, because they are active with training and development. The members of this department are responsible for providing initial, and ongoing training for employees. They are also responsible for developing employees with new skills as well. With training and development, human resource departments are able to ensure that every employee has up to date knowledge and skills. As a result, the company will be in a better position to reach its unique goals with highly trained employees.
Conflict Resolution
Another reason why human resource departments are very important is because they help resolve conflicts. If there are employees who don't get along with one another, the human resource department will help settle any differences. These managers will be able to meet with the employees who don't get along, and find out why they are not able to work well together. Human resource managers will determine the reasons for any disputes, and then put them to an end. This will ensure that the company does not have any friction that can jeopardize its ability to operate, and fulfill its objectives on a regular basis.
Performance Improvement
Human resource departments are also involved with performance improvement. The human resource managers will look for ways to improve the way employees work, and help maximize productivity. They will often assess the performance of the employees, and determine their strengths and weaknesses. With this assessment, they will be able to tell the employees what they need to improve on in order to remain in good standing with the company. By improving employee performance, the company will be able to maintain a group of competent and productive employees.
Conclusion
Companies have various departments in order to operate efficiently. One of these departments is human resources, which focuses on managing the hiring process of employees, as well as resolving conflicts and providing training and development. With a human resource department, a company will have the ability to get the most out of its employees, and establish itself as a desirable place to work.