Why Exhibitions Will Matter in 2019 and Beyond
Face-to-face marketing remains one of the most effective methods available to increase brand awareness. Learn why it will remain important in 2019 and beyond and how you can utilise it most effectively at trade shows and conferences.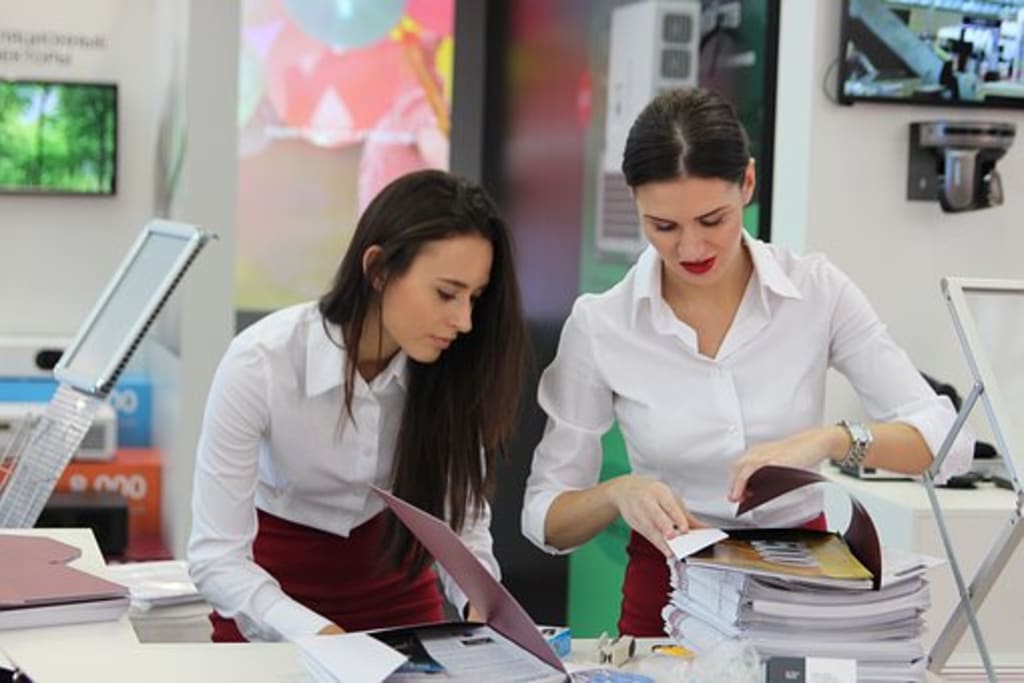 Source
The digital age has brought with it a whole wealth of conveniences for both brands and consumers, and has revolutionised the way in which the two interact and engage with each other. However, this does not mean that the importance of face-to-face interaction is set to recede any time soon.
It is of the utmost importance that marketers continue to interact with their audience on a personal level. This is why trade shows and conferences continue to remain popular, even as we advance further into the digital age, and they will continue to be important for the foreseeable future.
Below are five reasons as to why personal interaction between brands and consumers will continue to be of key importance at trade shows and conferences in 2019 and beyond.
1. Defines & Communicates the Values of Your Brand
Exhibition banner stands assist in defining and creating the first impression of your company. When attending trade shows and conferences, visitors may come into contact with hundreds of different businesses, each detailing their offerings and unique selling points.This makes it the ideal opportunity to ensure that you are communicating your company's values, ethos, and products available on the market. Ensuring that adequate time is invested in this will assist in amplifying awareness of your brand over your competitors and assist in generating profitable leads in the future.
2. Interaction with Your Target Audience
Networking and interacting with your target audience on a face-to-face basis is going to enable you to build more valuable relationships with new and existing clients. Interacting with someone on a personal level is going to provide your business with deeper and more entrenched relationships with the ability to reap greater dividends in the future.
Exhibition stands are also an ideal place to hold one-to-one meetings and demonstrations of your products or services, both of which will assist you in generating leads and increasing the profitability of your business in the long-term.
3. Ideal for Launching Products or New Features
Exhibition stands provide companies with the ideal platform to introduce new features or products. Choosing to launch them at a conference or trade show assists in generating hype and a considerable amount of excitement around a new product or service, especially as you are ensuring that the conference's visitors are made to feel important as they are experiencing your new product first-hand.
4. It generates increased numbers of sales.
The aforementioned connection between your target audience and your new product will ensure that your sales targets are achieved due to the exclusivity surrounding your products at the event. This will lead to increased sales, especially if you adopt an audience-centric approach when planning and setting-up your stand.
Ensure that your representative is well-versed and prepared in advance for potential questions that could well be asked by the audience.
5. Assists in Increasing Brand Awareness
In the age of digital-first focused marketing, face-to-face marketing still remains one of the premium methods that marketers can utilise to engage with target audience, and that is unlikely to change for the foreseeable future. This personal interaction builds enhanced rapport and trust between you and your audience. Trade shows and conferences attract visitors from all over the world, effectively enabling you to increase your brand awareness beyond the shores of your country.
In addition to this, there is also the added benefit that your brand will gain exposure on the organiser's website, which again will only assist in increasing your brand awareness and your overall reach.