Why Do You Need a Corporate Lawyer in Mumbai?
As a business owner in India, you must understand what Company Law entails and the penalties for not following it. Here are a few reasons why you need business lawyers.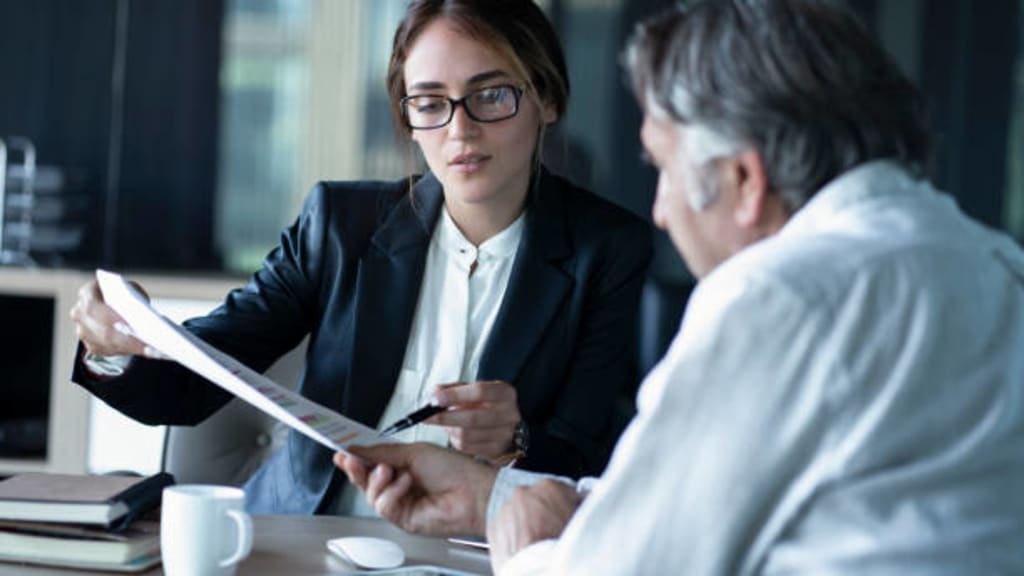 Corporation law, often known as corporate or company law, governs the establishment and administration of businesses.
This law body oversees legal entities that conduct business and is related to commercial and contract law. And a corporate lawyer in Mumbai is the specialist who can assist you in dealing with these issues.
Let's go through the relevance of company law and the benefits of having a corporate lawyer on your side.
Corporation law's characteristics
Corporations are taxable entities that protect shareholders or individual owners from personal liability for the corporation's debts and liabilities. Such an example of an exception is unpaid taxes, for which the shareholder or respective owners may be held liable.
Corporations are frequently used to tax structuring since they get taxed at a lower rate than individuals. As a result, a corporation ceases to exist after being lawfully dissolved.
A corporation must acquire a license to conduct business in Mumbai under Maharashtra's corporate legislation.
In addition to state laws, central laws apply to businesses. Specific industries and corporations, such as communication and public transportation, are subject to central licensing and regulation.
Functions of corporation law
The laws govern the rights and obligations of everyone involved in the functioning of the following:
Forming the corporation
Operating the corporation
Owning the corporation
Managing the corporation
Company law in India is business-friendly, making it easier for firms to get things done. The law makes it easier for corporations to conduct business. The proper application of company law can help your business stand out.
It is best to obtain legal counsel from corporate law firms in Mumbai and other cities from the start of your business to ensure that the law works in your favor.
Why do corporations need corporate lawyers?
Corporate law is an integral part of the business that can help a company in various ways. A corporate lawyer handles a wide range of commercial transactions to guarantee that the firm runs efficiently and legally. As a result, employing a corporate law advocate can assist a company in avoiding numerous legal conflicts and keeping its documents organized.
One of the first and most important things business owners should do is hire corporate law firms in Mumbai. Understand that legal disputes can cause you to lose market share or give you a negative reputation, affecting your market credibility.
Benefits of Hiring Corporate Lawyers in Mumbai
Assist you in determining the best business structure for your needs
It is critical to select an appropriate business structure. You may face unnecessary legal complications if you do not structure your business effectively. As a business owner, you will be subject to more responsibility than partnerships and sole proprietorships.
As a result, it is good to hire corporate law companies in Mumbai or other regions to examine your business from the beginning and grasp your liabilities, tax duties, employee queries, setup charges, and so on. They can assist you in deciding on the best business structure for you.
Leases and agreements for real estate
Unless you opt to run your business from home, you will need to shop in an office building, warehouse, or other commercial location. You will want corporation lawyers to analyze all terms and conditions in the fine print when purchasing or leasing a facility for your company.
Hiring a corporate lawyer decreases your company's vulnerability to lawsuits. Business lawyers in Mumbai will get your company in compliance with state and central business and employment legislation. Being prepared and proactive before a case arrives at your door will save you endless headaches later.
Safeguard your intellectual property.
Your intellectual property includes product designs, innovations, logos, original works, trade secrets, etc. It protects your intellectual property to keep your firm distinct and competitive.
Depending on the nature of the intellectual property, you can file a patent, copyright, or trademark. Corporate lawyers and law companies can assist you in protecting and preserving your legal intellectual property rights.
Lawyers in Mumbai analyze all business contracts, whether for employees, contractors, or consumers, to verify that all essential elements and points are covered.
Are you unsure whether a given transaction necessitates the use of a contract? Hiring contract lawyers or law firms in Mumbai might help you gain clarity while producing a superior contract.
Conclusion
Corporation law is a complex and broad subject of law. As a result, it is prudent to contact corporate lawyers in Mumbai who can assist you in growing your business while adhering to the norms and restrictions established by law.
Corporate lawyers receive legal formation training. These advocates also have the skills to create joint ventures, mergers, acquisitions, licensing agreements, and other corporate transactions entered by a company.
About the Creator
Hey, I am a lawyer . If you are looking for any legal services. Law Firm is a full -service legal firm with its offices presently in Mumbai & Navi-Mumbai.
Contact us or visit our site now:https://kaleeyantey.com/
Reader insights
Be the first to share your insights about this piece.
Add your insights