Why Do Landlords Need Property Inventory Service?
Benefits of Hiring Professional inventory company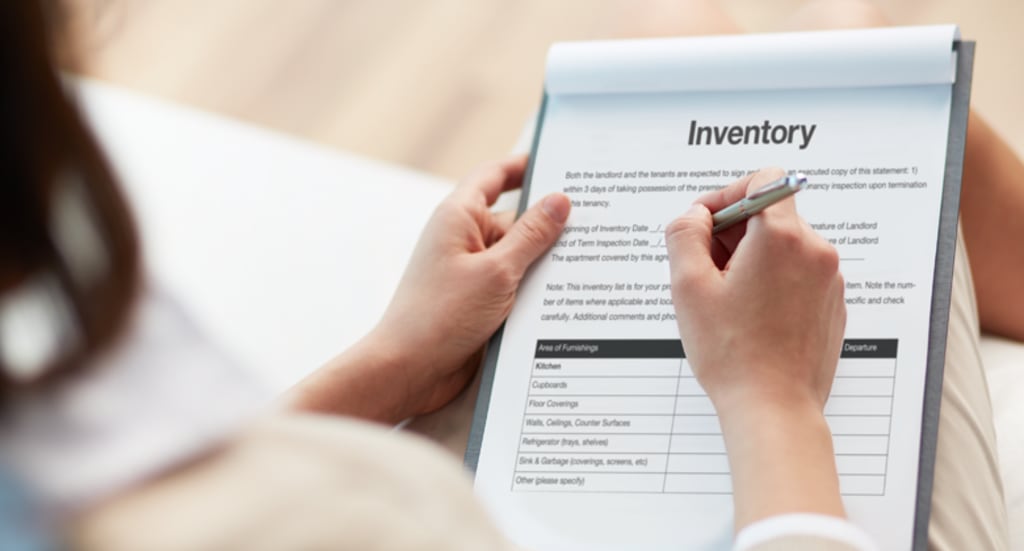 One of the most important constant tasks for property owners is to manage the change of tenants. Through the years, they move out, and managing the departure is a crucial aspect of the process. This is when a property inventory service could reduce time and cost, But what exactly do you get from the service?
The property inventory service is provided by specialist firms who inventory the property along with its possessions. The inventory lists every item in the house, starting from doors and light fittings to furniture supplied to the tenant. It will also note the state of each item and provide photos when necessary. This information could be used to settle disagreements between landlords and tenants or to prove insurers in cases of loss or theft.
Inventory of properties is increasing in popularity in the UK as landlords realize that it is important to have a precise and thorough report of their properties for rent.
In a highly competitive marketplace in which quality tenants are sought after, you must have a document to back any claims for rent dispute or damages. The use of a professional inventory service will provide:
This essential assurance.
Assisting landlords to safeguard their rights and avoid expensive disputes.
How do you use a home inventory?
Keeping a clear picture of the state of your home before the time the tenant arrives and after the tenants move out is a crucial element of becoming the most successful landlord. It is possible to accomplish this on your own however it will take many hours to create a comprehensive inventory report that lists all of the things in a particular area.
If you have an up-to-date and precise inventory, you will be able to prevent disputes with tenants and prove the property's original condition and its contents in the case of theft or damage.
It's a lengthy process and requires a lot of concentration and knowledge of the areas likely to result in an issue if the tenant is evicted.
Hiring an inventory company will allow you to make a precise inventory of every item within your home and create an image gallery for every room.
How do you define an Aiic accredited inventor?
You might have seen the word Aiic accredited and wondered what it means and what its significance. Aiic is the acronym as the Association of Independent Inventory Clerks, and its members are required to:
They have agreed to conduct their business professionally, in accordance with the guidelines for Professional Practice;
Abide by the Aiic's Code of Practice;
You should have Professional Indemnity insurance.
Ensure yourself against Public Liability.
As an owner, This is essential since they will be your agent when they visit your property and interact with tenants.
The practice of conducting independent audits of inventory is an excellent indicator for tenants and all parties involved in resolving disputes.
What is an inventory of property report?
An inventory of the property gives an in-depth description of each room and its fixtures contents and includes a wealth of photos.
It's a form of security for landlords and tenants since it assesses the state and the worth of things.
If you've ever rented a car, you're probably familiar with this concept; however, it's on a shorter timeline. When hiring a vehicle, an inspection report is made of any scratches or scratches so that when you return the car and a follow-up inspection is done, you're not required to pay for them.
The same applies to if someone moves into an area that already has a damaged chair or a scratched window; the person isn't liable for the damages, as it was there already.
Why do you need to keep an inventory of your property?
The primary reason I maintain an inventory of my property is to safeguard rent income. A precise and complete inventory helps me establish the state of the property and its contents before and following the lease.
It can be helpful if I find myself in disputes with my former tenants over damaged or missing items, which you must have provided in your tenancy contract. These reports could be submitted to deposit schemes to settle any disagreements.
If you are planning to let your home be furnished, An inventory is necessary since it includes the condition of each item like sofas, beds, and kitchen appliances.
Conclusion
We've discovered the importance of having a property inventory system to assist you in this article.
If you're willing to put in the effort and concentration on detail, then you can maintain the reports yourself. However, If you'd prefer professional inventories that are independently produced, hiring skilled inventory clerks can make sense in Tenancy disputes.