Why Businesses Fake Client Reviews and How to Spot Them
Identify who's lying in their praise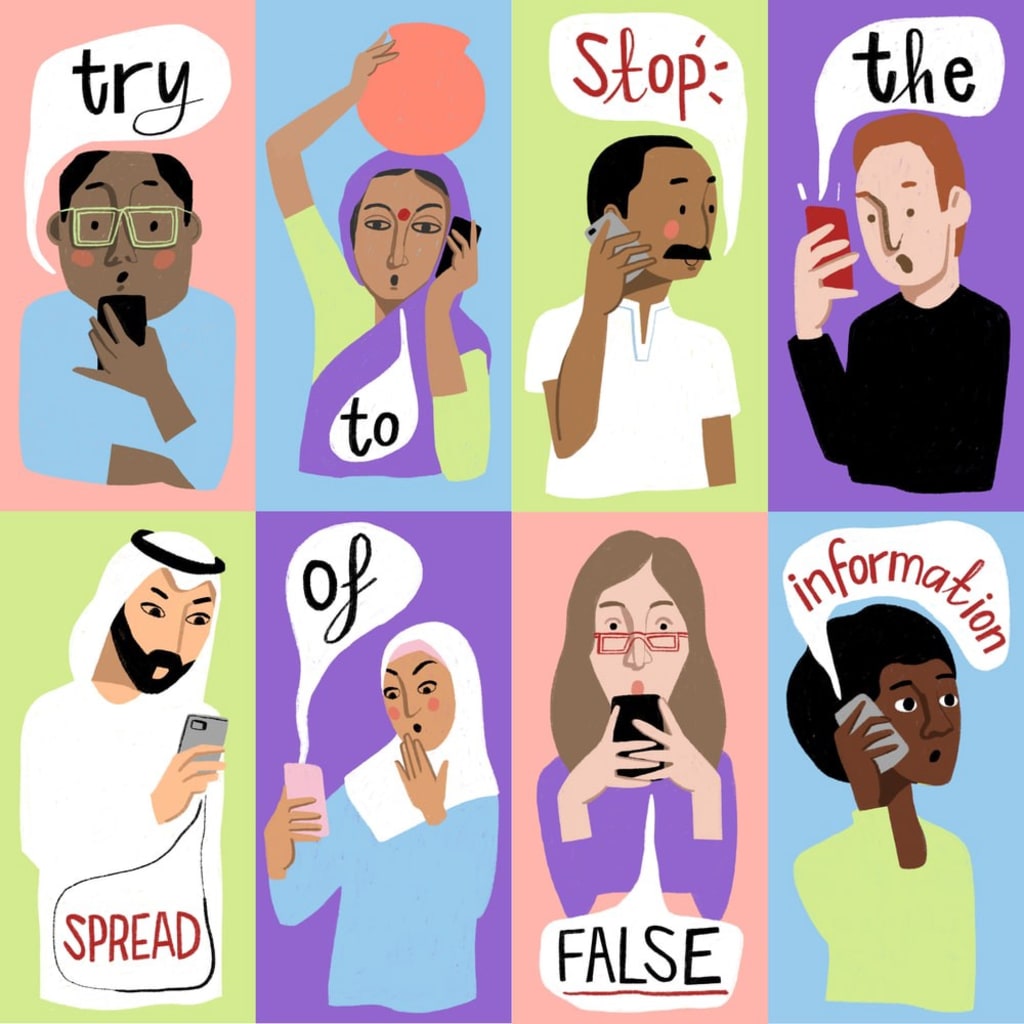 Image credit: United Nations on Unsplash
How often do you check online reviews before you make a purchase? I do, a lot!
I want to make sure the product or service fits my needs before I am ready to pay for it. Hence, I google and read multiple reviews. As a customer, I trust most of them since they usually look credible, and services swear they are reliable. However, as a marketer, I know reviews can easily be faked.
I used to help a western online service get a better reputation by obtaining new, positive reviews. I no longer do it. However, I want you to be more critical the next time you read reviews online since they might not be real.
Why Businesses Create Fake Reviews
Imagine you are a business owner who invested a fortune to develop a new service or product. Most likely, you are waiting for a positive return on investment and continuous growth.
Your team might be working hard to make the company more visible and turn visitors into customers. However, one negative review can ruin the whole business and spread negativity all over the Internet.
"I'd like to see people get sued if they wrote a bad review of my movie. If you can't say something nice, you shouldn't say anything at all." — Richard Linklater.
Based on my experience, it's challenging to handle negative reviews on Google and Facebook.
If users post their reviews and ask for more details on a Facebook business page, the algorithm treats such reviews as more popular, hence more valuable. Eventually, these reviews are displayed at the top of the page as the most helpful.
These are just a few reasons why businesses fake their reviews:
To outrank a negative search result created by either a frustrated customer or a competitor.
Post more positive reviews regularly.
Create a higher degree of trust from potential clients.
These are just a few reasons why companies switch to the dark side and use fake reviews. Some services and freelancers help to do it, even though it's not legal.
I don't encourage anyone to use fake reviews. However, you have a right to know if the company is not 100% honest with you.
3 Common Traits of Fake Reviews and How to Detect One
As a marketer, I can share ways for you to detect a suspicious review.
1. Fake personas
Fake personas are created with the help of different email addresses. Some services require a social media account to prove identity, while others don't. Hence, anyone can create a persona with the help of a permanent or temporary email.
Fake name generators help create names and addresses. While the absence of a credible photo and a social media presence are another two important points. If a reviewer does not have an active social account, most likely, the review is fake.
2. Tend to post only a few reviews
Fake personas exist for a single purpose —to improve the brand reputation. That's it! One persona is usually used for a single review. However, marketers need to get more reviews, and sometimes fake accounts are used for posting several reviews. Here is an example of it. Just look at how many views each post has got — 9K and 112K.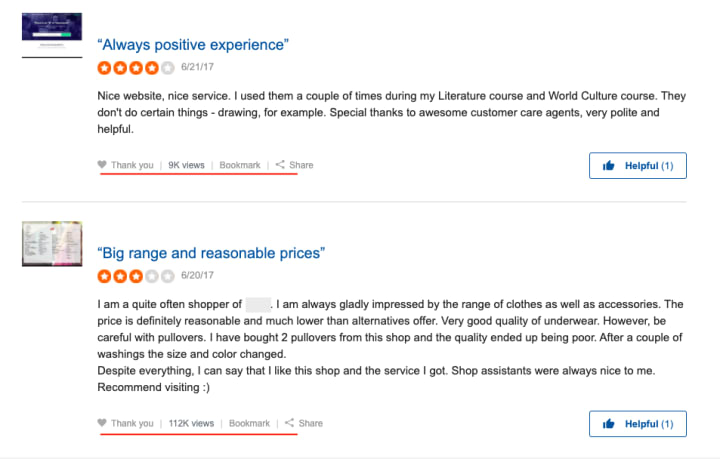 3. Duplicate reviews from the same persona
As one email is used for one persona, marketers will most likely want to use it for other purposes. The same persona can be used to support a brand with more positive reviews.
If you have biased feelings about a review, google the persona's name and check where else you can see his/her profile and a review. If you stumble upon a duplicate review on multiple platforms — it's a sign the account is fake.
Takeaways
Companies used to fake client reviews and will continue doing so even if it is shady. The competition is tough. All means are used to outrank and outperform rivals.
Is it ethical? Definitely no! Can you do anything to prevent it from happening? On a massive scale — no.
There are hundreds of popular review services like Sitejabber, Trustpilot, Tripadvisor, Google reviews, etc. They all work differently, but people find a way to deceive algorithms and post fake reviews. As a customer, be cautious and double-check the reviews before making important purchases.
-------------------
If you find this piece helpful, make sure to drop a ❤️, and...
well, you know...you could tip.
About the Creator
Self-made marketer & content writer. Writing daily. Creating SEO-friendly content for 3 years.
My site: https://selfmademillennials.com/
Let's get in touch: https://www.linkedin.com/in/victoria-kurichenko/
Reader insights
Be the first to share your insights about this piece.
Add your insights