Where to Buy the Best Feature Sheets Online in Canada?
Are you looking for real estate feature sheets? This story is for you.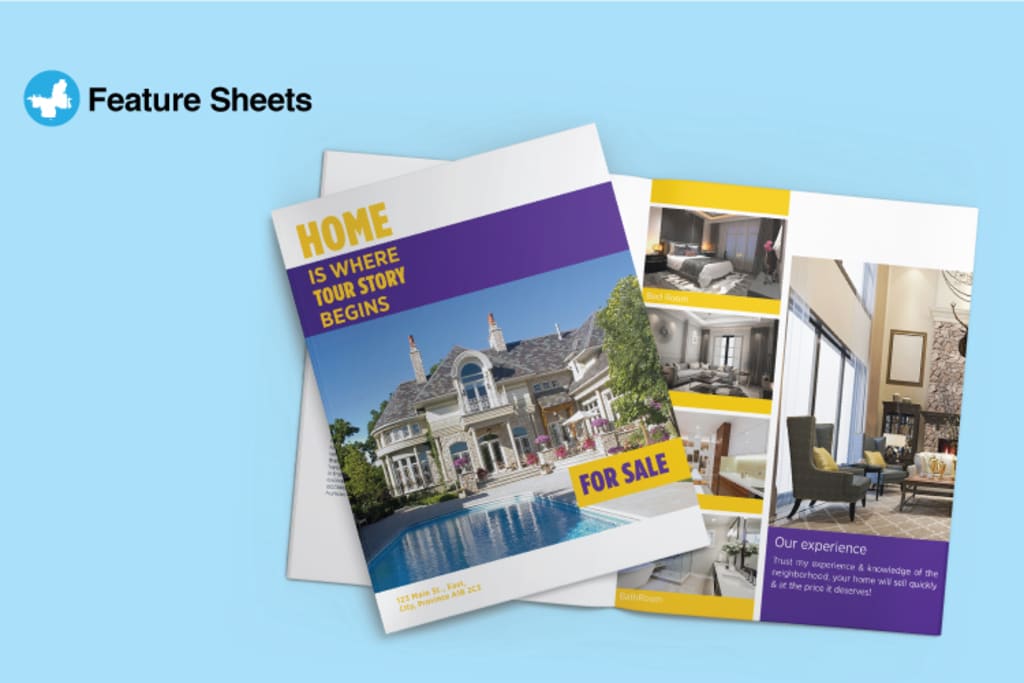 Real Estate Feature Sheets
Feature sheets are one of the trendiest marketing tools in the real estate business. People can make up their minds easier once they see the actual pictures of a listing in their hands. These feature lists give potential buyers a sense of being in control. But where can we get our required real estate feature sheets? What quality check marks must we consider before placing an order for this product? And, most importantly, what are the qualities we must look for in an online printing real estate company? To give a better sense of these qualities, we can look at professional websites active in this field. Agent Print is an example we may consider. Later, wherever we want to choose to get these feature sheets, we can see if they offer the same quality and features or not.
Why Do I Need Feature Sheets?
If you are not convinced yet that you need this marketing tool, the following may help you. These feature sheets have the information of a single listing in most cases. Or maybe they come with more for sale listings for comparison purposes. There are some listings that are worth a lot. They are worth the extra attention, as well. They may be a step forward even in the portfolio of the real estate agents that represent it. For these listings, it is fair to go the extra mile. By designing and handing out these feature sheets, there will be more chances of selling these properties at the asked price. There may even be more than one potential buyer, and the overall value of the properties may increase. For these particular projects, feature sheets sound like the best marketing tool. You may include pictures and information of the unique features of these properties to attract the prospects even more.
A User-Friendly Website
Let us go back to our list of features to look for in a real estate printing company to buy feature sheets. First on the checklist is having a user-friendly website. Whichever online real estate printing website you have in mind, it should be easy to understand. All the items must be searchable, and the categories should have a sorting system. This way, you can find the items, let us say feature lists, way better. The better interface will make your purchase simple, as well. In the case of our example, Agent Print, the website seems to be well-thought and well-designed. Every item comes under a specific category. Feature lists come under the marketing tools along with postcards, flyers, and many more. A user-friendly website shows that a company is professional enough to think about the convenience of its users.
2. Check Out the Different Options on Websites
Different websites offer different options. Still, the range of choices is the same for every online printing company. Going back to our example, they offer two popular size options. One of them has a fold-on-half ability, and the other is the standard letter size.
3. How Can I Order Feature Sheets Online?
Most online services allow the customers to choose and pay online. But first, you need to find the item you want. The list of all the available products must be somewhere on the website open to view. This complete list helps you to see newer products, as well. Maybe here you can see what else you need like real estate postcards and real estate brochures, and order them all in one place. There can be other categories, too. In the mentioned website, there is another category that allows the users to see what other real estate companies are offering. This sorting could be helpful to you if you are also their business associate. But the last and best way remains to be the search box. Here you can search for whatever product you are after, and the results will come up. Then there will be a list on each page and for every product open on the right side. Here you can choose everything you prefer. The quantity of your order and the size offers are here for you from which to choose. In the end, the total sum will come up. This way, you would know the cost from the first moment and before placing your order. So, you can alter the order to match your budget if needed.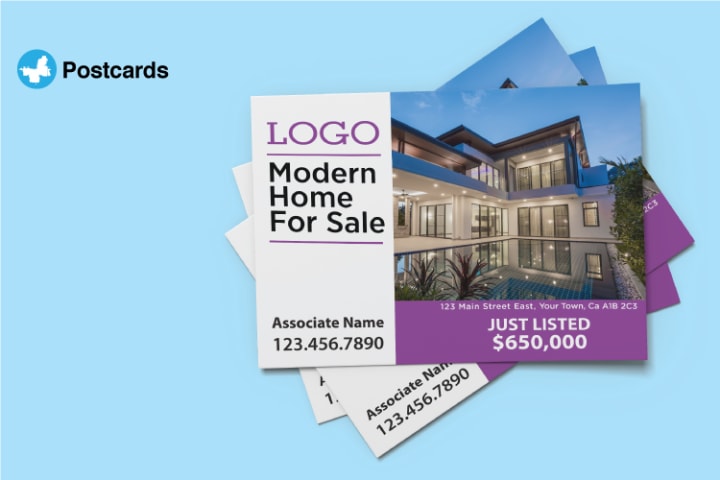 4. Designing Options
Most websites will allow you to upload your design. But what if you do not have one yet? Here the following features of skillful websites will save us. The first offer is to do it yourself. Ordering from professional websites has its advantages when thinking of designing. The website will allow you to use some easy to work with tools. Using these tools, you can make your design yourself as long as you are interested in doing so. But if you do not have the time, nor the skill, then it is alright. You could hire a professional designer to do it for you without altering the turnaround timing. This offer sounds too great to pass.
5. How to Trust an Online Printing Service?
Trusting online services is not always easy. But by using this technique, trusting can get a lot simpler. First, we need to find some of their customers and ask their opinions. An online search may bring up some information about these online services. But for most credible websites, there should be a list of the names of some of their work associates. If a business has reliable customers, then they will pride themselves on that. Or consider what they do in Agent Print. There is a specific category for their regular customers. In this category, they can usually see what they usually order. Here they will be able to repeat an order much simpler. But the list also helps us to understand the level of their expertise better. Just check out some of the names of these business associates if the website shows a list of them. This option can tell you a lot about the credibility of an online printing service.
Everything to Check Before Ordering Feature Sheets Online:
User-friendly website
Easy purchase process
Different designing options
The credibility of the website, company, and their customers