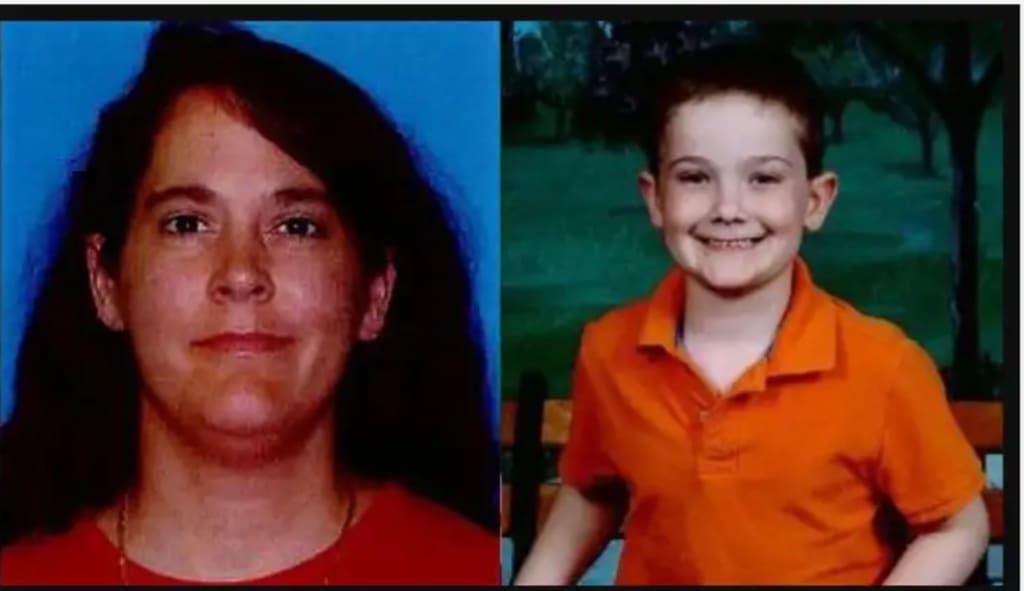 She left a note indicating her 6-year-old son Timmothy was safe but promised no one would ever see him again. Amy Fry-Pitzen then took her own life. More than 11 years later, her words remain true. No one has seen Timmothy since he left school with his mother that day, and his whereabouts remain unknown.
Amy Picks up Timmothy From School
Police found her body in room 108 at a motel in Rockford, Illinois, on May 14, 2011. Three days earlier, Amy picked up her son Timmothy from school an hour or so after his father dropped him off that morning.
No one knew Amy planned to pick up Timmothy that day nor that she intended to commit suicide.
Over the next three days, Amy took Timmothy to his favorite waterparks, driving a span of more than 500 miles into Wisconsin and back to Illinois again. Amy then drove to a motel in Illinois and took her own life.
No one knows what happened to Timmothy.
Authorities initially suspected perhaps Amy killed Timmothy and disposed of his remains in an unknown location. They tested the blood on the knife Amy used to kill herself, but found only her DNA on the blade.
Blood found in her car worried police. Those suspicions subsided after family and friends confirmed the blood was from a nosebleed Timmothy experienced in the car the year prior.
These fact led investigators to refocus their investigation and consider the possibility that the little boy was still alive.
Letters Arrive in the Mail
Letters Amy wrote to family members arrived in their mailboxes after her death. In these letters, Amy expresses her sorrow for her actions but explains how she always felt like an outsider who never belonged in this world. Her only option left was to take her own life.
False Hope: A Man Claiming to be Timothy Comes Forward
In 2019, a young man came forward claiming to be Timmothy, but after an investigation, police learned the boy was an imposter named Brian Rini who had become obsessed with the case.
Rini was charged with misleading investigators and spent two years in prison.
This false hope terribly hurt the Pitzen family.
Dad Says he Feels Like Timmothy is Alive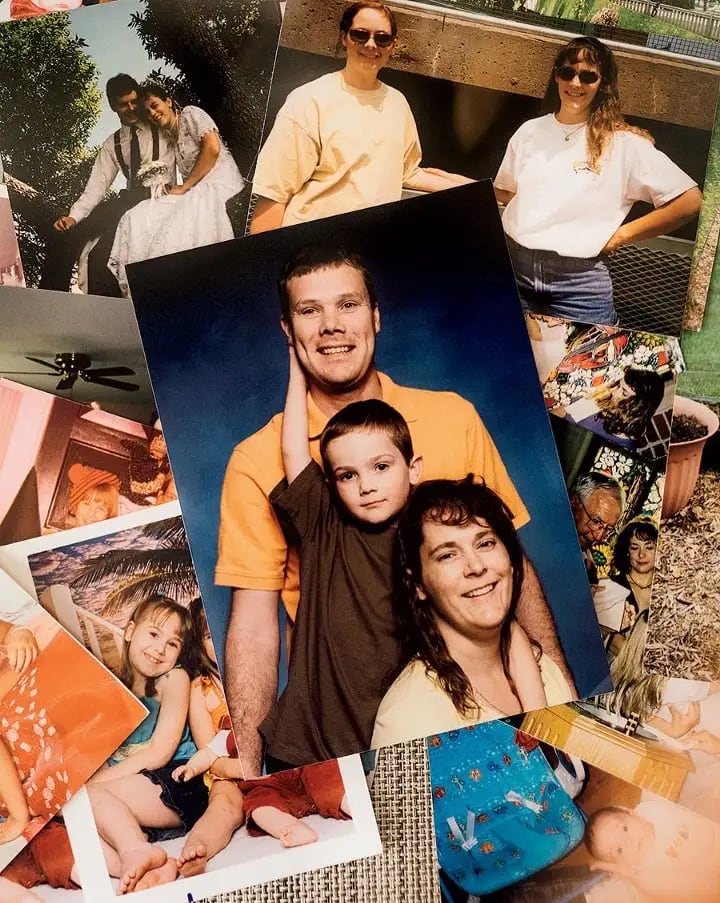 Did Amy "sell" her son to traffickers? Did she kill him or send him to live with unknown people? Her ex-husband, Jim Pitzen, thinks Timmothy is still alive and does not believe Amy would ever hurt him. He thinks he was raised by strangers and has no recollection of his former life.
He hopes Timmothy will see a report or TV show that somehow jogs his memory enough that he reaches out to the family.
Check out this documentary to learn more about this case.
If you have any information about the disappearance of Timmothy Pitzen, please contact the Aurora Police Department at 630–256–5516.
This and That
Thanks so much for reading this story. If you want to help locate Timmothy, be sure to share the story on social media. Friends and family may know something about the disappearance that can help find him or find out what happened to him.
Hit the social share tabs on this page to share the story on Facebook and/or Twitter. You may also copy/paste the link to share the story on other platforms. Thanks so much for your ongoing support.
If you don't already, be sure to follow Criminal Matters on Medium and Facebook to access the latest true crime stories. We publish regularly and you don't want to miss out!
About the Creator
The most shocking & unbelievable collection of crime stories around. Prepare yourself for crimes that will piss you off. Graphic material! 18+ audience!
Reader insights
Be the first to share your insights about this piece.
Add your insights