When Do You Make A Bodily Injury Demand In A Personal Injury Lawsuit?
What's the best time to make a bodily injury claim in a personal injury lawsuit?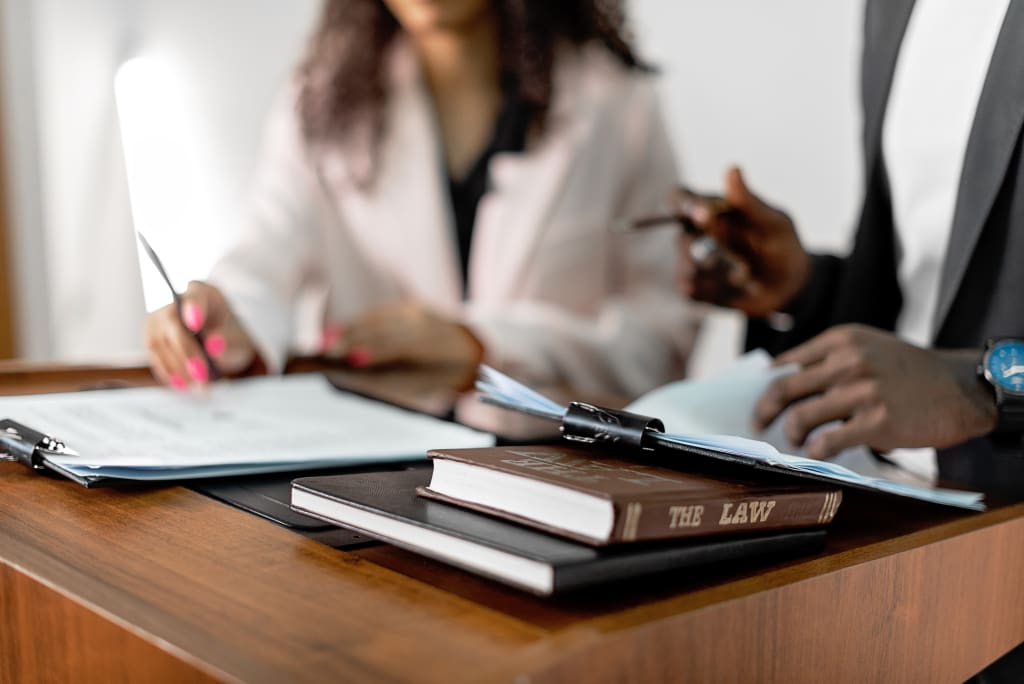 Bodily injury demand is one of the many aspects of personal injury law. With the assistance of Personal Injury Lawyers Dallas, the injured party has the right to get compensated for the loss or the injuries caused due to someone else's negligent action.
What is Personal Injury Law?
Personal Injury Law, additionally known as "Tort Law," is a legal field that deals with cases where one party causes another party to suffer harm, often due to their negligent acts.
Personal Injury Claim aims to aid in the recovery of the person who has suffered injury and loss due to negligent acts of another person.
Personal injury law also helps prevent similar cases by imposing fines and punishment on the person responsible and discouraging classes of wrongful conduct.
Personal injury law provides justice to the person injured by someone else's negligence. The law also helps deter people from harming others.
Under the law, an injured party has the right to sue the other party for losses and damages suffered.
What is a Personal Injury Claim?
A personal injury claim is a legal case that one can file for getting hurt in an accident resulting from someone else's negligence.
A personal injury claim is a formal process of recovering damages and losses from the other party responsible for the injuries.
One can claim under the if they or their or loved one has suffered injuries in an accident in the following circumstances:
The person got injured within the last three years.
The injury resulted in suffering physically as well as financially.
The injury was caused partly or wholly by someone else's negligence acts.
What are bodily injury claims?
Bodily injury claims get filed when an individual suffers bodily injury from an accident or in a way resulting from someone else's negligent actions. In simpler terms, bodily injury claims get filed when someone suffers physical injuries on their body.
What is a bodily injury demand?
A bodily injury demand is a letter to inform the liable party, such as an insurance company, that you are moving ahead legally to pursue compensation for the damages and injuries suffered.
Difference between bodily injury and personal injury
Personal injury covers all aspects of injuries that a person can suffer, whether mental suffering, physical suffering, emotional suffering, etc. On the other hand, bodily injury refers to physical injuries on one's body.
What kinds of damages come under Personal Injury law?
When it comes to negligence law in personal injury law, the plaintiff can claim the following damages in their injury claim; these are common damages but not limited to the following:
1. Out-of-pocket expenses
2. Legal costs
3. Pain and suffering
4. Loss of enjoyment of life
5. Earning capacity
6. Medical treatment and any cost of future care
7. Loss of income
8. Future loss of earnings and
9. Prejudgment interests
Stages in a Personal Injury Case:
1. Filing
The first stage of filing a personal injury claim is to file the initial documents with the court to
ensure all the parties get notified of the plaintiff's intention. A bodily injury demand should also be sent alongside the filing of a personal injury claim if the person has suffered mental and physical injuries.
2. Evidence discovery process
During the evidence discovery process, the lawyers use their skills and resources to gather evidence that supports their client's claim. It's the point where both the parties can come together to settle the case outside the courtroom.
3. Trial
If both parties do not settle, the case then moves to trial. Both sides present their case to the
judge and jury. The trial process involves multiple hearings, and both parties still pursue a settlement throughout this phase.
4.Completion of trial
After the court hears all the arguments from both parties, the jury gets dismissed to determine the verdict. If the jury ruled in favor of the plaintiff, the jury's compensation award amount gets nailed.
5. After a verdict
Even after a verdict, the losing party has the right to file an appeal. An appeal can lead to a new trial or settlement between both parties.
To conclude:
As discussed in the article, bodily injury demand is a part of personal injury. The process gets complicated when you get involved in personal injury cases.
So, if you or your loved one has suffered injuries in an accident from someone else's negligence, you should seek the help of a skilled and experienced lawyers in Texas who has previously handled personal injury law cases similar to yours without any delays.
Reader insights
Be the first to share your insights about this piece.
Add your insights