What You Should Know About Running a Construction Company
How to run a construction company effectively.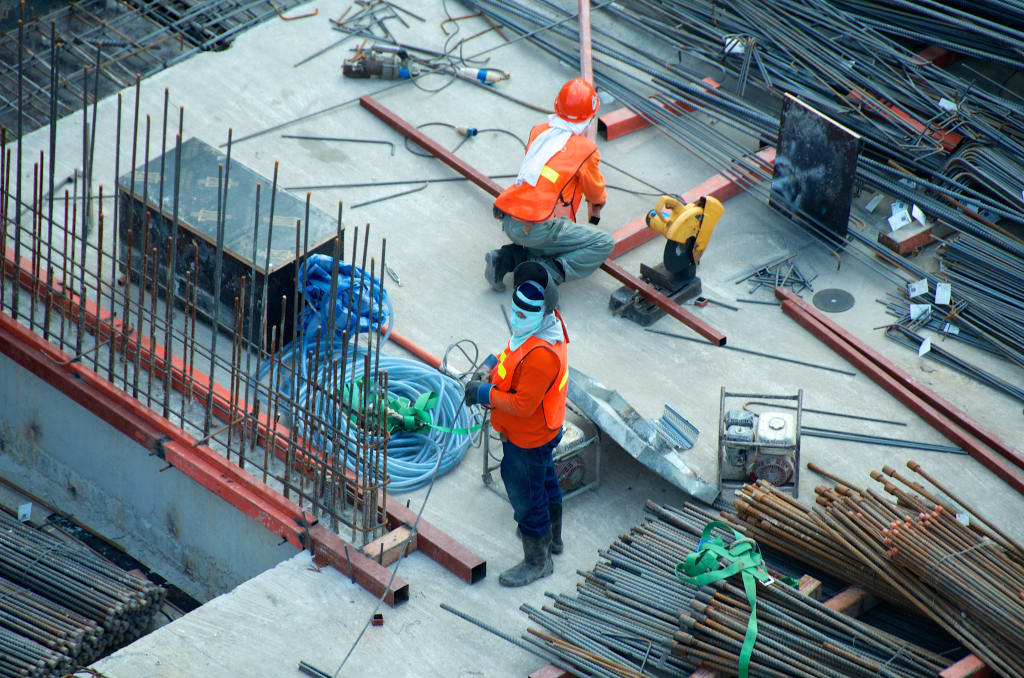 Despite recession concerns, the construction industry continues to show promise. From general contracting to home builders to heavy civil, owning and running a construction practice may be very lucrative. Construction companies or contractors take what architects and engineers conceive and design and make them into a reality. When it comes to running your own company, there are some considerations that transcend the type of business and associated industry. Other considerations are specific to the construction company and the type of work they do. Here are some things you should keep in mind.
What Type of Construction?
When it comes to working as a contractor, you'll need to figure out what type of work your firm will do? You can look at this in two different ways: What kind of projects will your company specialize in and what type of clients will you work for? Your firm could specialize in the building of homes or commercial and industrial facilities. This is sometimes referred to as vertical construction. You might be more interested in the erection of highways, bridges, water conveyance systems and other infrastructure projects, sometimes called horizontal construction. Another important consideration is the type of clients. Infrastructure projects are usually owned by state organizations such as cities, municipalities and local government agencies. The type of owner, public vs private, will impact how you procure and conduct business.
What Type of Staffing?
The type of work you firm does will inform the type of staffing you need. There are various roles that need to be filled in a construction company. On the field side of the organization, you'll need qualified personnel to work as project managers, project engineers, superintendents, foremen, equipment operators, carpenters and laborers, among other roles. These are the roles that are in the field that see to the day-to-day operations and are responsible for the buildout of your projects. On the office side, your organization may require estimators, schedulers and other project controls personnel to help you put together bids and develop baseline schedules for completion of the work. Construction companies also require staff to serve in administrative, management and specialty roles such as safety inspection, surveying and auditing.
What Business Tools Are Needed?
As a business owner, you'll need to consider the types of business tools that you'll use to run your operations. This includes general tools such as accounting and bookkeeping software as well as industry-specific tools related to construction management and project controls. For the most part, construction companies make use of typical office software as well as industry-standard tools for developing schedules and budgets. You'll certainly need to document the daily progress of your jobs and make forecasts about their earned value. You could try taking advantage of a specially designed construction app to track work hours. Overall, look for equipment and programs that help you manage projects efficiently and keep a track of project documents, especially if you work on government jobs.
What Connections Should You Make?
As with most industries, networking is critical to procuring new business. This is especially true for work that regularly requires specialty or niche services. Consider joining industry associations to make connections to other construction business owners and entrepreneurs. This not only helps you to stay on top of industry news and trends, but it also helps you develop a network of subcontractors. Other firms that have established business relationships or demonstrated experience in special types of construction can be the key to introducing your firm to new opportunities and new clients. No man is an island, and your firm shouldn't be one either.
Conclusion
Running your own construction company can bring great financial rewards. In many places, there is a continuous need for new construction as well as renovations and upgrades to existing facilities. For this reason, you may also find working as a contractor to be personally rewarding as you are responsible for bringing ideas and plans to fruition. There are so many things to know about owning and operating a firm of your own. These are just a few of the things you need to consider.