What trends in software outsourcing can we expect in 2021?
One of the latest trends in the field of large and small businesses is the delegation of some of their rights and responsibilities. In simple terms, outsourcing is the transfer of part of the functions or departments of a company to the management of another company, specialists in a narrow field.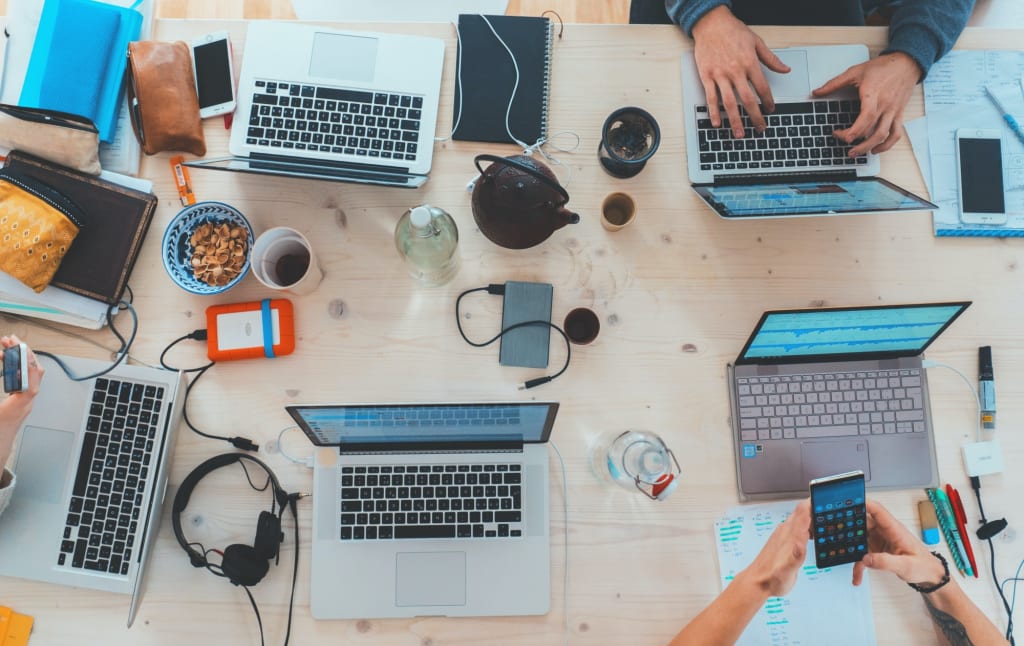 Currently, this area means the transfer, delegation of some of the non-core functions (departments) of the organisation and all related assets to the management of a hired person (outsourcer) or agency who understands this area better than the organisation. For example, you do not want to conduct accounting on your own, for this you just need to contact an accounting outsourcing company and that's it, your problem is solved. In this way, you will not need to hire and look for specialists, because an outsourcer will do everything for you.
History of origin
Historically, as a type of contractual relationship and commercial activity, outsourcing appeared in 1962, when a successful businessman and unsuccessful presidential candidate Ross Perrault, whose company EDS performed settlements for banks, leasing nighttime on mainframes, brought "General Motors" annual savings of 44% (more than $4 billion), taking on the maintenance of all information flows of this huge corporation. It was then that Perrault realized that he was at the forefront of a promising new business. Then he did not even imagine that the structure of outsourcing would be so firmly merged into all economic spheres of activity that it would become a separate type of entrepreneurship that would bring huge profits. The period of active introduction of this model in the world fell on the 1990s, and by the end of the last century, companies appreciated its advantages.
What to expect in 2021?
Outsourcing exists in a wide variety of areas. Someone gives other companies the task of maintaining social networks, other provides legal support, and someone - the creation of presentations. But the most popular are three areas - business process outsourcing, software outsourcing and manufacturing. The second one is the most interesting for us.
Due to self-isolation and the 2020 crisis, the market will grow by 25-30%, which means that outsourcing will become one of the most successful niches for starting a business and investing. You can work 100% online, there will be no risks associated with the epidemiological situation. In addition, the opening of such a company does not require multi-million dollar investments.
The task of modern IT outsourcing is to reduce customer costs while guaranteeing the stability of the business, reliable information protection, and development in conditions of serious competition.
Why is this option beneficial to both parties?
The head of the business, having transferred some of the worries to outsourcing, in return receives qualified specialists who will relieve him of the "headaches" efficiently and within the agreed time frame. The cost of services is lower than the salary of the person who would have to be hired, plus a unified social tax from the number of wages (former deductions to funds) and a social package to motivate employees. The main thing is to save time, allowing you to do important things. For an outsourcing company, clients are a source of good income.
We want everything to work - and telepathy too
IT is the cost centre for the company. Think of it as a centre for investment? Payback is considered difficult and often not directly measurable. But with the development of the company, the question of system management of the IT structure will arise. This usually starts with 8 to 12 employees.
And on a scale of 20 - 30, an organisation simply cannot fully exist without it. And if the directors/owners with a staff of 30 people. Trying to fight chaos by assigning part of the IT function to internal employees and incoming specialists, then at 30+ they either hire a specialist or switch to full-fledged IT outsourcing.
With the evolution of outsourcing, development must grow too. What are the main trends in 2021?
Cloud solutions
The pandemic, which sent employees, including IT specialists, to a remote mode of operation, significantly increased the importance of cloud systems, ensuring the continuity of business processes for many enterprises.
Will we return to the offices "physically" - a debatable question. But there is no doubt that most of the IT solutions that have "gone" into the clouds last year will remain there. It is possible that the clouds themselves will change, as they will have to meet the complexity and importance of the new tasks assigned to them.
Distributed cloud
Distributed Cloud involves the deployment of cloud services outside the provider's data centres, but the provider will be responsible for their operation, management and development. This provides more flexibility for the use of cloud technologies and also satisfies the need for companies to bring cloud resources closer to the offices where the main business operations take place.
Cybersecurity network
Nowadays, most digital assets of companies are already outside the traditional physical and logical security systems. The cloud-based cybersecurity network allows anyone, an employee or a customer to gain secure access to a company's digital assets, regardless of where the asset or person is located.
Artificial intelligence
Although the use of AI in organisations remains relatively low, statistics show that an increasing number of enterprises are starting to use it in their business operations.
In 2015, only ten per cent of organisations reported that they were either already using artificial intelligence technology or would be doing so in the near future. Fast-forward to 2019, and that number will rise to 37 per cent, which means that this percentage will only continue to rise in 2021.
Design
Graphic design means visual communication, a kind of reflection of reality. Through colours, illustrations, fonts, presentation style, designers speak to the world. Expert web designers from Perth think that now is exactly the time when you want to become closer with people through art! This is the best time for big changes in this sphere. It is this concept that will go through all the design trends of 2021.
Conclusion
The new year will bring us, and it is already bringing us a lot of new things and trends. There is no doubt. Software outsourcing and development are no exceptions. Our advice for you is to stay open-minded, follow the growth and changes and develop yourself, your company and business. We wish you all the luck prosperity in 2021.
Reader insights
Be the first to share your insights about this piece.
Add your insights