What Should A Company Do After a Data Breach?
Data Breach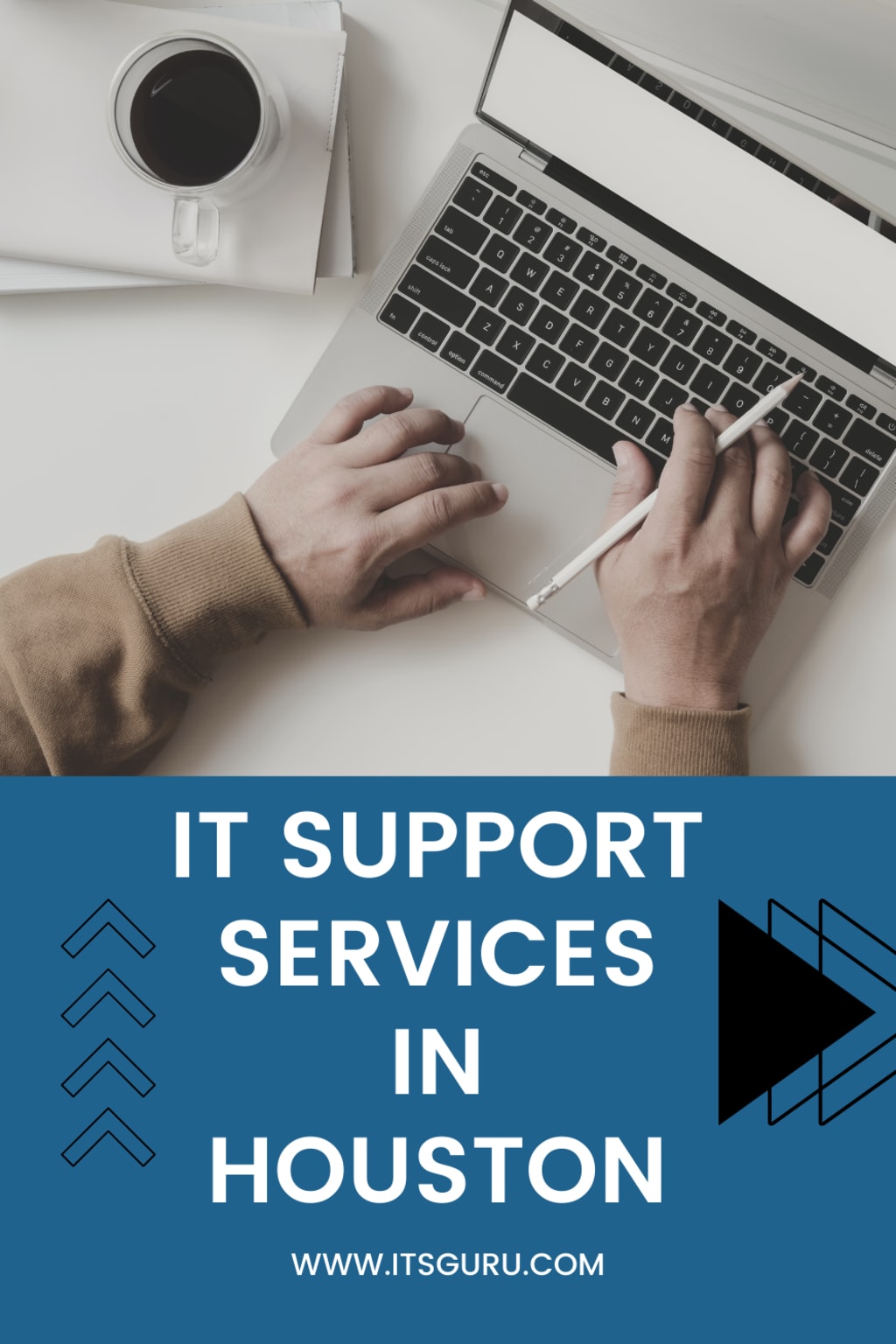 IT Support Services in Houston
In the face of so much chaos, it is disheartening to learn that data breaches are becoming increasingly common. Unfortunately, this trend shows no signs of abating. Recently, we've seen similar instances occur at major companies such as Colonial Pipeline and JBS - a worldwide meatpacker.
So far, these were two of many similar occurrences this year. No company is safe from data breaches. Not even the largest organizations are immune to being hacked or infiltrated. Yearly, mid-sized and smaller businesses grapple with the same issue.
What if you become a victim? We have crafted 7 essential steps to take immediately after discovering that your company's confidential information has been breached. These actions are critical for safeguarding the security of sensitive data and protecting it from further harm.
Post-Data Breach: 7 Essential Steps Your Business Should Take Immediately
1. Ensure your company's employees and customers are aware of the data breach.
Keeping a data breach to yourself is never an option; after all, your business exists for the purpose of delivering outstanding service to its customers or clients. Knowing when their data has been breached is critical in order to keep themselves protected.
Similarly, your internal employees should be given the same considerations. Not only were their personal details exposed, but they may also suffer from identity fraud or even more serious crimes.
Making sure everyone in your organization, as well as your customers, understand precisely what transpired is essential. By providing customers with the pertinent information, they are able to alert credit bureaus in case of any fraudulent attempts on their financial data. Unless you have already taken measures to secure your data, your employees would take the same steps to protect themselves.
Make no mistake – if you don't disclose this data breach, the repercussions for your company afterwards could be severe. Failing to secure private data could result in serious legal consequences, including costly lawsuits. A lack of trust can lead to the loss of your devoted employees and customers.
2. Secure Your Systems
In what part of your IT infrastructure did the data breach occur? Don't hesitate—address the breach immediately and start fixing it. If you don't act quickly and prevent more security breaches, then you may be left exposed to further unauthorized attacks. Don't wait for it to happen - take control of your digital safety now!
In the aftermath of a data breach, it is imperative that your company change its access codes/passwords immediately and on an ongoing basis until all security issues have been resolved. Whoever caused the breach now possesses those codes and can do whatever they please until you take appropriate measures to thwart them. Moreover, to ensure the security of your systems, it is advisable to suspend all remote access for a period of time.
Assemble a mobile breach team to swiftly and efficiently address any security issues that arise. An effective team may require more than just your on-site IT support services in Houston personnel to ensure success. This process may require collaboration between lawyers, HR reps, your communications team and management alike.
3. Determine What Was Breached
What information was exposed in the security breach of your business? Did the security breach involve your customers' financial data? Have the hackers pilfered information that could be utilized to steal identities? To ensure that a data breach doesn't happen again and to recover from the incident, it is critical for companies to ask themselves these questions.
Even something as innocuous as a birthday can provide an enterprising criminal access to delicate personal data. When a mailing address is breached, the potential for additional personal data to be swiped is immense. It can create a domino effect of identity theft and other financial ruin if left unaddressed.
Email accounts can quickly be compromised if passwords are exposed to malicious actors. The most unsettling possibility of all is the potential for your customers' or employees' credit card information to be stolen.
While it can be simple to get credit bureaus to flag stolen cards, you need an accurate number of how many card numbers were taken. It is crucial that your IT team take immediate action to carefully investigate every detail and ensure all communication, including calls and letters, are clear and concise.
4. Test to Make Sure Your New Cyber-security Defenses Work
After your firm has handled the repercussions of a data breach, it's time to ensure that any cybersecurity measures you've implemented are operating properly. Carelessly attempting to rebuild your IT security infrastructure could result in some crucial details being overlooked.
Primarily, it is critical to test and ensure that the hacker's methods of gaining access to your information cannot be employed repeatedly. Unless you conduct a rigorous test, the same situation could feasibly happen again at any time in the future.
Entrusting your IT team to uncover the root of the breach and identify exactly how it occurred is a necessity. A dependable security team can quickly identify and resolve this issue.
To ensure the utmost security, make sure to include comprehensive testing of all servers and virtual machines as part of your penetration testing procedure. These are regularly the weakest technology spots where data penetrations occur. Ensure that any security vulnerabilities identified during an inspection, including your prior vulnerability, are rectified and patched promptly.
5. Update All Data Breach Protocols
It's high time to modernize the protocols you utilized to keep your personnel informed of data breaches. To what extent are they familiar with how to handle this situation when it arises? You may have uncovered your employees were unprepared on how to manage the situation due to its unprecedented nature.
Numerous businesses who have yet to experience a security breach are often subject to complacency, which can be disastrous. Carve out time to initiate new protocols and enlighten your personnel on the present circumstances of what's occurring globally.
Following a data breach, outsourcing an experienced IT team to implement superior security technologies is essential for your business's longevity. They can instruct you and your team on the significance of being aware of phishing emails, such as devising secure passwords that are difficult to guess.
Knowing the risks and being diligently informed are the most reliable methods of preventing data breaches in our current day. If you are not well-informed, hackers can more easily discover doors into your data and take it for their own. Being knowledgeable is the best defense against malicious attacks on confidential information.
6. Consider Getting Cyber Liability Insurance
As an added layer of protection, it's wise to consider investing in cyber liability insurance policies that will safeguard against any potential data losses. Losing data may mean big money losses over time, not including maybe paying settlements to those with compromised information.
Fully protecting your company now after a data breach should become an essential activity. If your business has experienced a data breach, it is likely that you will face similar situations again in the future. It's important to be prepared with proper procedures and security protocols for each instance of compromise.
7. Get Expert IT Help
As the planet journeys through this complicated era of a remote workforce, Electric is here to bolster your business. ITsGuru can work closely to help you push security policies and configurations that adhere to industry best practices across your entire company to help prevent a data breach.
At the heart of your organization, our commitment to constructing secure IT infrastructure is unwavering. We unite security protocols across the device, application and network levels for a comprehensive safeguard.
About the Creator
I am a Manager at ITsGuru. We are provider of IT Services Houston. I have worked with computers and networks since the early days of MS-DOS, and I have been working in the IT field for over 25 years.
Reader insights
Be the first to share your insights about this piece.
Add your insights