What shopping sites do Americans use
shopping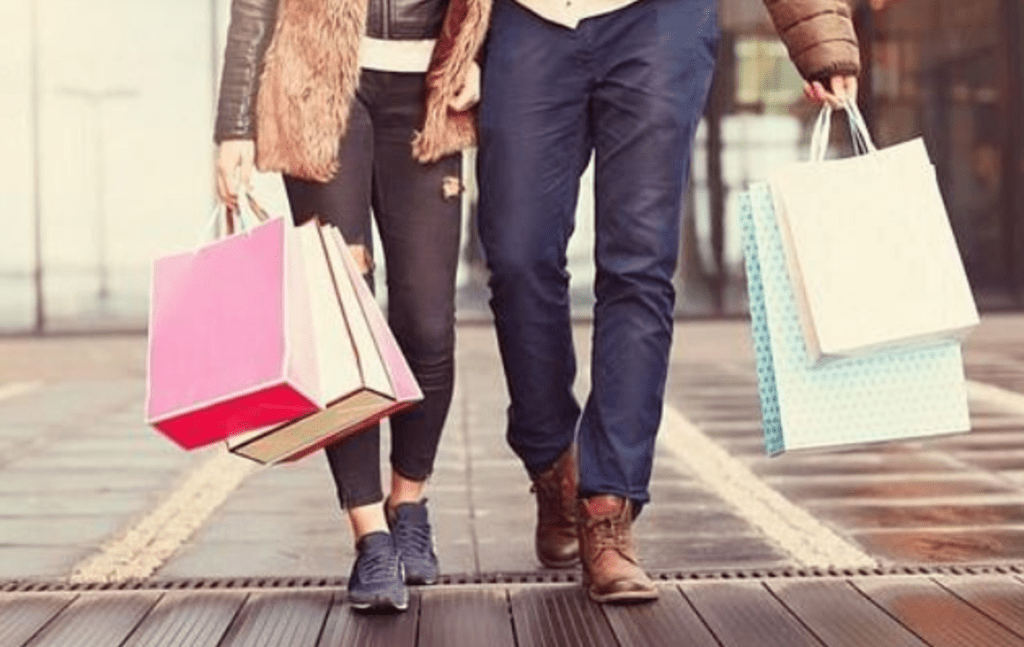 1. Lowe's
Lowe's Lowe's Companies, Inc. (NYSE:LOW) is the 15th largest retailer in the United States and the 34th largest retailer in the world; one of the leaders in the American home improvement retail industry, operating more than 2,300 stores, fully satisfying every customer The decoration needs. The company has been expanding its online business. According to Digital Commerce 360, the company's sales increased by 43% in the second quarter of this year, and the company focused on improving its online shopping experience through better product searches, upgraded product videos, and enhanced presentations.
2. Macy's
The offline business of Macy's (NYSE:M) is struggling, with poor performance and closing many stores. However, the online shopping site of Macy's Department Store performed very well. Last year, the sales from registered buyers reached 4.62 billion US dollars; online sales increased by about 13%, accounting for about 18% of its total sales, online growth The space is huge.
3. Nordstrom
Nordstrom, Inc. (NYSE:JWN) Nordstrom is an American high-end department store chain. The products operated include clothing, accessories, bags, jewelry, cosmetics, perfumes, household goods, etc. Starting from a shoe store in Seattle, it has now developed into a fashion department store all over the United States, and it has developed rapidly, with the number of stores increasing and new services being introduced.
4. NewEgg
NewEgg is an online retailer that only provides computer hardware and consumer electronics. The company is owned by Beijing Hangzhou Liaison Interactive Information Technology Co., Ltd. and is headquartered in California. In 2015, the site generated approximately $2.6 billion in sales.
5. Nike
Nike's (NYSE: NKE) online sales in the most recent fiscal year reached more than $2 billion, an increase of 100% over 2015. The company plans to reach 7 billion U.S. dollars in online sales by 2020 through its mobile app. Nike also recently reached an agreement with Amazon to sell its products through the Amazon marketplace.
6. H&M
Earlier this year, Swedish fashion chain H&M said it would pay more attention to its global online store. In 2016, H&M added 427 stores to its base. However, starting this year, the company decided to abandon the idea of ​​increasing the number of stores by 10% to 15% every year. The company hopes that by 2030 its online sales will exceed its physical store sales.
7. Home Depot
The Home Depot Company (NYSE: HD) has performed very well recently. Due to the increasing demand from Americans for home repairs, last quarter sales increased by 6.3% compared to store sales. In addition, Home Depot has been focusing on online retail business and was even named "one of the most innovative companies in 2017" by Fast Company. He also pointed out that Home Depot has achieved tremendous growth without opening any new stores, and attributed the increase in sales to the company's e-commerce strategy.
8. Target
Target (NYSE: TGT) has been competing with large competitors such as Walmart. The company has recently adjusted its strategy and is currently focusing on small stores and online sales. Target's online sales surged 32% in the second quarter. In 2016, Target's online sales were approximately US$3.08 billion, but only accounted for 4.4% of its total sales. The company is investing more efforts to increase online revenue.
9. Best Buy
Last year, Best Buy's (NYSE: BBY) online sales reached $4.85 billion, an increase of nearly 21%, surpassing Amazon (NASDAQ: AMZN) and Wal-Mart Stores (NYSE: WMT). In addition, Best Buy is relying heavily on its online sales, which accounted for 18.6% of its total US sales in the fourth quarter. In order to improve its online status, Best Buy has cut its delivery time by half in the past two years. The company also signed the last mile delivery service Deliv, which provides same-day delivery in 13 metropolitan areas.
10. Ikea
Swedish furniture giant IKEA also runs one of the top online shopping sites in the United States. IKEA's online strategy has adopted the latest technology extensively. The company has partnered with Apple (NASDAQ:AAPL) to develop an augmented reality application that allows customers to see the effects of items at home before buying. The home furnishing company also plans to sell its products on third-party shopping sites to gain more online customers.
11. Steam
Steam is an online distribution platform for popular video games and software owned and operated by Valve Corporation. Steam provides users with digital rights management, video streaming and social networking services. Steam has more than 125 million accounts, and estimated sales in 2015 reached 3.5 billion US dollars, accounting for 15% of global PC game sales.
12. Walmart
Although Wal-Mart is the world's largest retailer, Wal-Mart (NYSE: WMT) has a long way to go online. The company's website is one of the most popular, and the company has also acquired http://jet.com to improve its online business. Wal-Mart is one of the few companies that can rival Amazon.com's online business. The company plans to double the number of "online grocery stores" to 1,000. Wal-Mart expects online sales to grow by 40% in 2018.
13. Etsy
Etsy Inc (NASDAQ: ETSY) is one of the most popular C2C platforms in the United States, specializing in retro and handmade products trading. Last year, the company had 1.7 million active sellers and 28.57 million buyers. Etsy Inc's merchandise sales last year was US$2.84 billion, while sales in 2010 were only US$314 million, which is indeed an impressive growth.
14. eBay
eBay Inc(NASDAQ:EBAY) operates the most popular P2P online platform and is one of the most popular online shopping sites in the United States. In addition to http://ebay.com, the company also operates several other websites, including StubHub and classified ads. Last year, global merchandise totaled $84 billion.
15. Amazon
Amazon (NASDAQ: AMZN) is the absolute leader among the top online shopping sites in the United States. The company has 80 million Prime member customers in the United States. Prime membership is one of the main driving forces of Amazon's success, enabling it to occupy more than 40% of the online retail sector in the United States. Amazon's huge scale not only makes it the biggest threat to many online shopping sites in the United States, but also an important partner for traditional retailers to seek expansion. It is also a "barometer" reflecting the health of online shopping in the United States.