What's Wrong With My Website?
10 Web Design Mistakes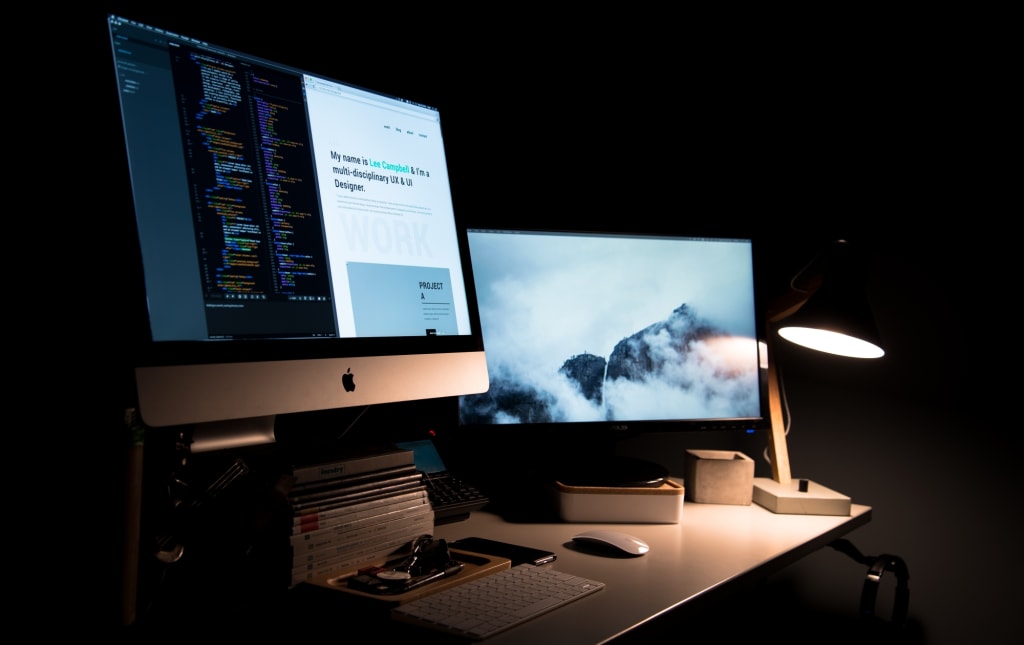 Creating a website for your business is essential for a prosperous online career. However, bad user experience and web design can create a negative impact on your work. Your website has to be well organized, clean, and easy to use. To achieve this, you have to learn about the most common web design mistakes and how to fix them before they impact your business.
Your website has to be mobile-friendly
Many Australian web designers tend to forget that people nowadays spend more time on their mobile devices than ever before. If the website is not adapted to mobile screens, you will lose a great number of your customers. Mobile performance should be one of your top priorities.
Build a mobile-friendly website first, and later you can make it compatible for desktop devices. With this strategy, your website won't have to be optimized for speed after you launch it.
A slow-loading website is always an issue
There are various reasons why your website might take ages to load. Giant images or pieces of video content will slow down performance. Irregularities in the source code may also cause problems.
If your server is slowing down the performance, you'll have to constantly run updates and ask for technical support. Whatever the issue may be, a slow website is unprofessional, and you have to deal with the problem immediately.
"Not secure" warning
Any page providing an HTTP connection will cause the "not secure" warning to pop up. Most visitors care about their privacy and data. If your website is not securely hosted, this warning will drive them away.
Keep your website up to date and use security software. Learn about other ways of creating a secure website and apply them as soon as possible.
Optimize your images
Images take up a lot of space on websites. Learn how to properly size your images because image compression plays a big role in boosting your site speed.
Minimize the size in bytes of an image without degrading its quality and your website will load faster.
Restructure the content
Your website doesn't have to be complex to win people over. Simplicity is key. Too many menus or illogical paths to other content can be overwhelming for the user.
Make sure the navigation is easy to follow. Research your customers, and make sure the navigational options are labelled in the language of your target audience.
Minimalism is not cool
Your website has to be easy to use, but it has to be rich in content as well. If most of the space on your website is blank, you're doing something wrong. Overly minimalist landing page design will hurt your business. With only one simple menu and a few poorly written sentences about your business, your website will never gain more visitors.
When creating a website, be confident to inform your visitors about the content they can expect. The one-word message is sometimes powerful and striking, but it's not suitable for a website. Find a balance and do not go overboard by creating walls of texts.
A terrible CTA
CTA commands your visitors to do something. Commands such as "Click here!" or "Learn more about this product!" are the gateway to your business. Your instructions must be clear and simple to follow. There should be enough information for the visitors to know what's going to happen if they take action.
Make sure to include what information they need to provide if they choose to get a free coupon, for example. However, you have to learn the difference between being helpful and bothersome. Do not create pop-ups and make sure your customer spends at least a couple of minutes on your website before the CTA shows up.
Web and graphic design services
Depending on the nature of your business, you'll have to figure out how to attract customers attention through design. The way your site looks will attract your target audience. However, sometimes it's hard to decide how to design your website to attract a certain type of audience. This is a problem that many Australian website owners have faced before.
Luckily, the solution is pretty simple. Find extra help to improve your website design and you'll resolve this issue. Hiring a Sydney web design agency to create a user-friendly website is your best option if you want to own a strong and dynamic website. Agencies usually offer graphic design, web development and digital marketing services to ensure your website is up to date.
Performance and SEO
There are numerous ways design can help SEO. But, as much as it can help, bad design can create a negative effect on your performance. For example, subheadings replaced with graphics instead of text will look good but hurt SEO.
How the images are created, and their position on your website is important, too. How you serve up images will have an impact on the overall performance.
Misplaced headers, footers and other elements of the page
Web design has changed drastically over the last few years. Applying old site structure and positioning of the elements is not going to pay off. Nevertheless, using a grid system to separate content on the page can be extremely helpful, especially for the users.
With proper positioning of the elements, you'll be able to draw attention to important content, news or ads.
Conclusion
Creating a website for your business will completely change the way you advertise your products and gain you more customers. Make sure to update your website once the new updates are available. Work on the website content as well. Your customers should be able to find all the information relevant to your business on the website. If you neglect your website, people won't find it reliable and chances are you'll lose customers. Keeping up with the latest trends is hard in the beginning, but after a while, you'll learn how to make changes work on your website development.
Reader insights
Be the first to share your insights about this piece.
Add your insights