What's the best affiliate in India?
Comparing small businesses or big companies affiliate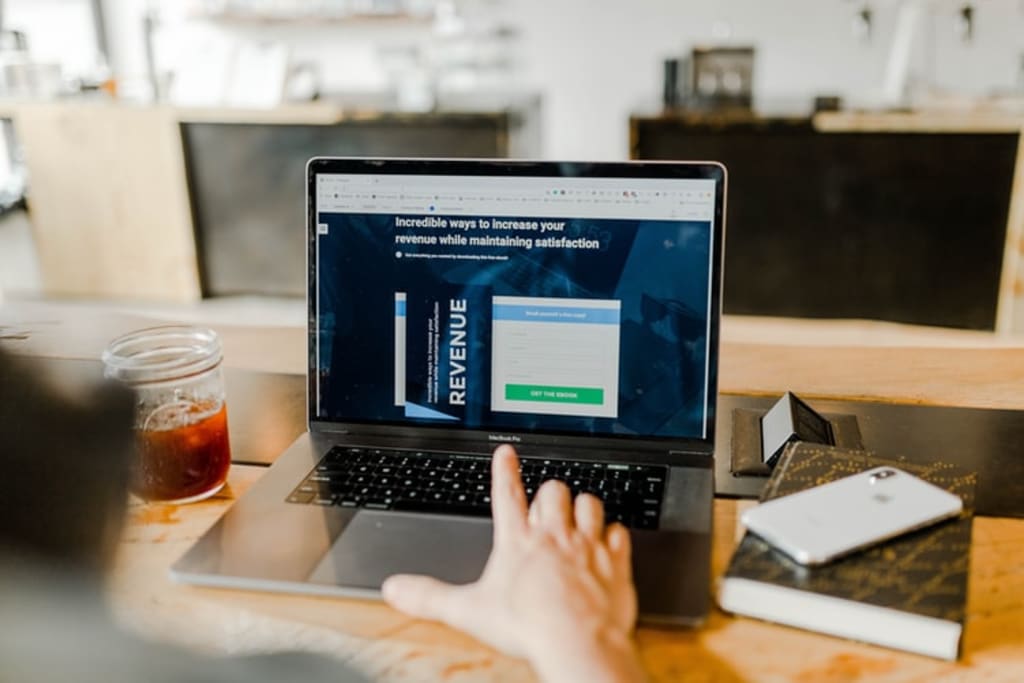 Image for Representation
How to earn more in affiliate marketing in India
Affiliate marketing is not a new thing on the internet it's been there for quite a long time. In simple words affiliate means commission. If you help a certain company to sell their products you get a certain percentage of commission. In India, there are big companies the provide affiliate marketing. Those are Amazon, Flipkart, cuelinks, vcomission ,etc. Other than these companies there are no big players in the market.
Which affiliate program is good in India?
If you are serious about affiliate marketing and want to make it a source of income, you should go with Amazon, Clickbank ,and Flipkart companies. But you're a student and want to earn as you share your products so it's best to go with small companies who give you up to 20-30% affiliate share of products.
When you compare it with Amazon affiliate programs which give you about 0.2-10% affiliate, it looks almost affiliate earning.
Why all people shouldn't go to big companies in India?
If you're a professional and a tech-savvy person you know the basics and professional ways in affiliate marketing. You're from those people and want to make it a good source of income, go for these big names.
But most of the college students and school students hardly have a laptop/computer to manage websites although there are some websites where you can register via mobile and start earning. Some companies like cuelinks and cashkaro give you shop to earn option. It takes a long time to process the money and send it to your wallet. \
These two companies have most of big e-commerce markets in their hands but still they are not that reliable. You need to shop from their link to get those credits in wallet but still it doesn't work perfectly on mobile phones. It lacks in many places. Rather than going with urls go with affiliate directly.
The registration process of big affiliate programs like click bank and Amazon takes much more time plus you need a laptop or desktop to access the these sites properly. Also they don't give you flat percentage in all products.
Why go for small companies in India?
Big companies have many expenses. From their own logistics to give their employees salaries.
They also spend much more on ads. There are many small businesses that are popping up inIndia every day and offers you a good amount of affiliate. So if they give you 20% affiliate, they end up going in loss. Now here comes the small e-commerce stores.
• Small businesses don't many employees to pay.
• Don't spend too many ads and other useless things
• No internal conflicts inside the company
• Directly source/manufacture products locally to maximize profits.
• Get support directly from the companies
• If you're a creator/influencer, you may get up to 30% commission by talking with the owner.
Small companies can make you good money in the affiliate part. You just need to select your affiliate niche. There are numerous options like clothing, hosting, domain selling, electronics, hardware, sphere parts, and other things also. You just need a site that suits your niche. The easiest can be clothing.
Wasakey - t-shirt selling with affiliate
There are many online stores but not all of them provides you affiliate feature. So for an example, we're taking an example of Wasakey website. It provides an affiliate program. This is a t-shirt selling website. You can find some great t-shirts here. This platform provides users a 20% commission on each product. If you're a creator/influence contact them, they will provide 30% affiliates to the creators and influencers who have at least 1k audience.
How to sign up for affiliate program :
Go to their website Wasakey find affiliate tab in left menu bar and signup for the program. That's it you will get 10% commission at basic level but after you cross 11 affiliate you will get upto 15%*. If you want to apply as a creator/influencers, submit a form in their website they will configure your id to get 20-30% after approval. They also provide collaboration option if you have something unique to offer, you can contact them directly.
About Wasakey
Wasakey is a cloth selling e-commerce site. They're expanding their businesses rapidly. They provide -
Additional dashboard: here they provide an additional dashboard to the affiliate users. It's a pretty advanced dashboard. You can track every single click of your links or you can the source of the link where they came from.
Affiliate flashbar: after you login you see a flashbar toggling above. You can easily copy any product link by using this flashbar. Just go to the product click on the down arrow in the flashbar and get your affiliate link.
Good affiliate amount: you get a good commission on each product. You get up to 15% commission after a certain affiliate number you cross. When you signup you will be given a basic rank with a 10% product commission but after you cross 11 affiliates you get 15% affiliate.
Note: I don't get paid by this company. I have written what I experienced in their sites and talking with them directly. I only shared my experience.
If you like the post make sure to give us a little donation.