What is Equine Therapy
Benefits and Ultimate Purpose of Horse Therapy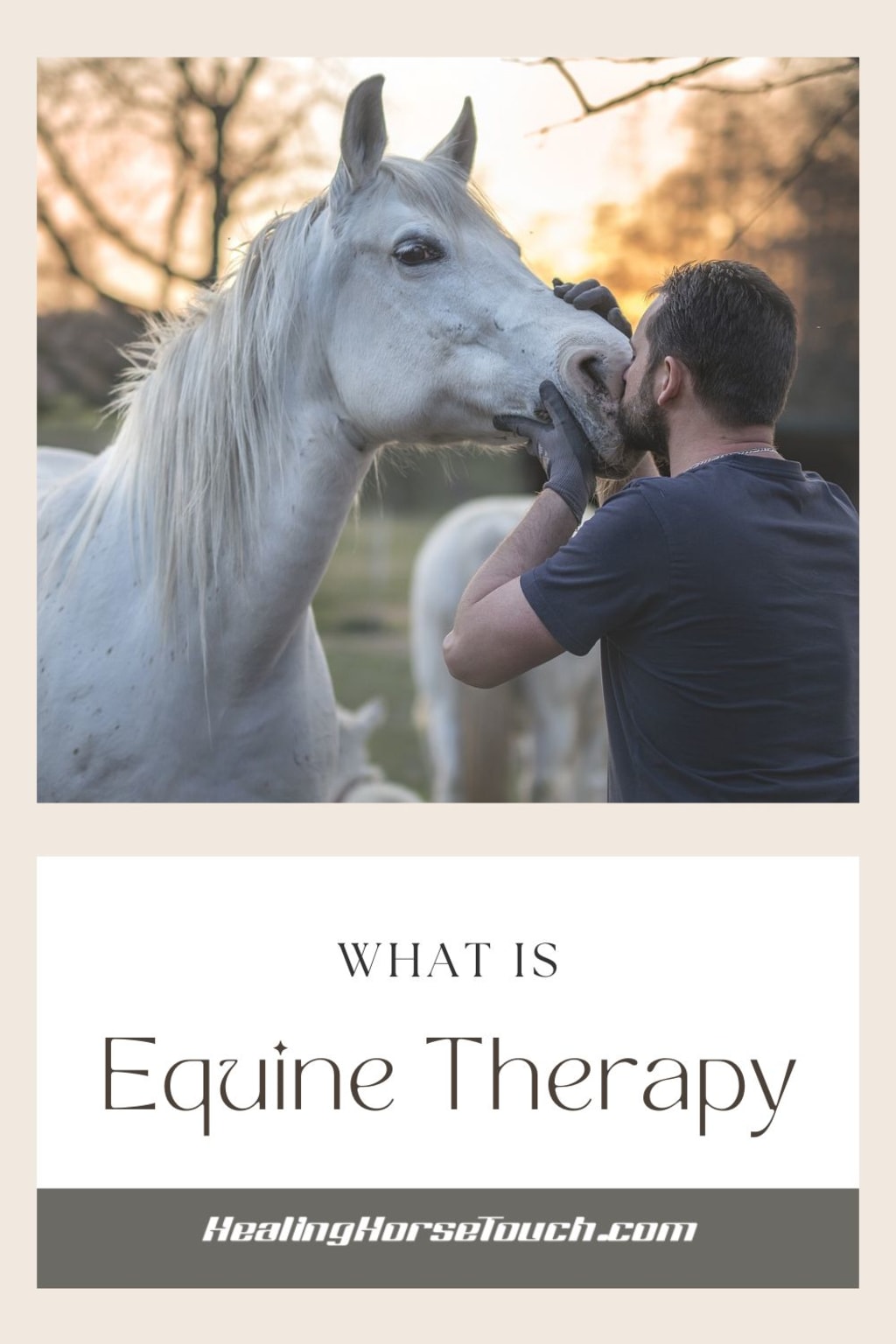 Equine therapy typically involves meeting with a professional to work through emotional distress and mental health problems. Horse therapy or hippotherapy is working through those problems with the assistance of a horse. Horses may not understand all the words we say, but they respond to the way people act and speak. And, this makes it easier for people to connect with them. Because they have the ability to mirror human emotions, they provide immediate feedback.
Benefits of Equine Assisted Activities
A certified equine therapist is not required to guide one in their healing journey, though it is very helpful! If you have a counselor or therapist you can work with, you could discuss goals that you would like to achieve and create a plan of action.
Either way, there are still benefits to doing equine assisted activities on your own. Even without a counselor, many believe a self-guided, natural interaction between horse and human reduces stress, anxiety and depression in children and adults alike. All sorts of animal therapy has been found useful for people with autism, attention deficit disorder, post-traumatic stress disorder, and more!
Equine Therapy Facts
Pet therapy statistics say that interacting with animals have been shown to be very effective for improving communication and social development skills. These animals, of course, include horses.
This therapy is based on facilitating the development of the close emotional bond between human and horse. That then allows for the natural expression of love through increased communication and interaction. This holistic approach views both horses and humans as unique individuals who can connect in heart and spirit. It helps us appreciate the magical ability of horses to heal those who stand with them in their sacred space.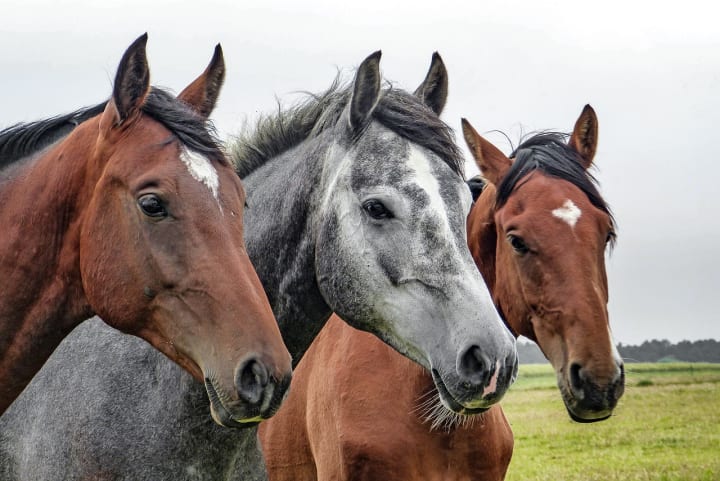 Equus Coaches
Professional equine therapy consists of a variety of activities that encourage people to stay present and focused. These activities include grooming, feeding, riding and leading mature-age horses. When you do not have a therapist, the horses can still coach you through the activities by providing non-verbal feedback - if you only "listen".
Even when using official equine therapy, some people can not express their emotions in words. The thoughts are a jumbled up mess and other stimuli is needed to help bring the focus to the present. But, horses are non-verbal and typically have a peaceful presence. The emotions are given a chance to calm before trying to untangle them… it works that way for me any way!
Equine Activities
It is growing increasingly difficult for individuals to have the time and resources needed to care for their beloved horses. We believe one should not have to be wealthy to enjoy the vast benefits that horses can provide if we band together in unity to provide a place for the entire community to enjoy these majestic creatures.
Sadly, the reality is that there really are not very many people willing to share their beloved horses for free! However, there are many places across the country where you can pay to enjoy a few precious moments with a horse.
There is nothing wrong with professionals charging for their expertise. But those who cannot afford lessons or ownership are often unappreciated and over looked. It would be nice to change that.
If you are able to get some horse time, here are some activities to get you started: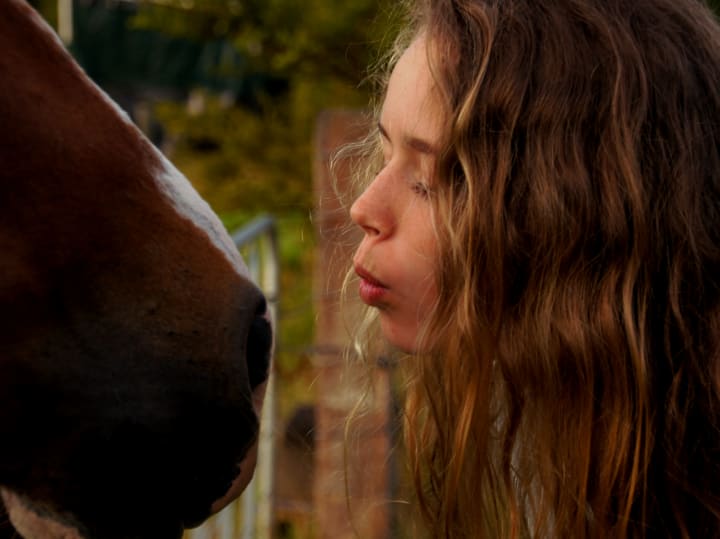 We know how therapeutic it can be just to sit and listen to them eat or watch them run in the field. You could possibly enjoy a bit of unguided meditation or do some yoga in the open air with birds singing in the background.
The rhythmic movement of grooming can settle nerves. Sometimes it is helpful to confide in the horse what is on your mind. Because they offer no judgment and make excellent sounding boards!
Hand-led rides in a sectioned off area is great for those who lack the experience needed to direct a horse on their own. Riding lessons should be considered on an individual basis.
Horseback riding provides rhythmic movement similar to a human gait. Experiencing this motion while sitting on a horse can be relaxing and therapeutic. The benefits of horseback riding include: improved core muscle strength, balance, flexibility and coordination. It can also provide a recreational opportunity to enjoy the outdoors.
Ultimate Purpose of Equine Therapy
No matter whether you choose a professional or a self-guided approach... no matter what activities you choose to do.... remember: the ultimate purpose of equine therapy is to connect people of all ages and walks of life with horses in a relaxed environment to promote deep healing on all levels: physical, mental, emotional and spiritual.
About the Creator
Horses can be wonderful emotional support companions - I know mine is! Not everyone can afford a horse, so I share my experiences on my blog HealingHorseTouch.com. You can also find me on Facebook and Pinterest! :)
Reader insights
Be the first to share your insights about this piece.
Add your insights