What Is Dedicated Hosting?
Who needs Dedicated Hosting?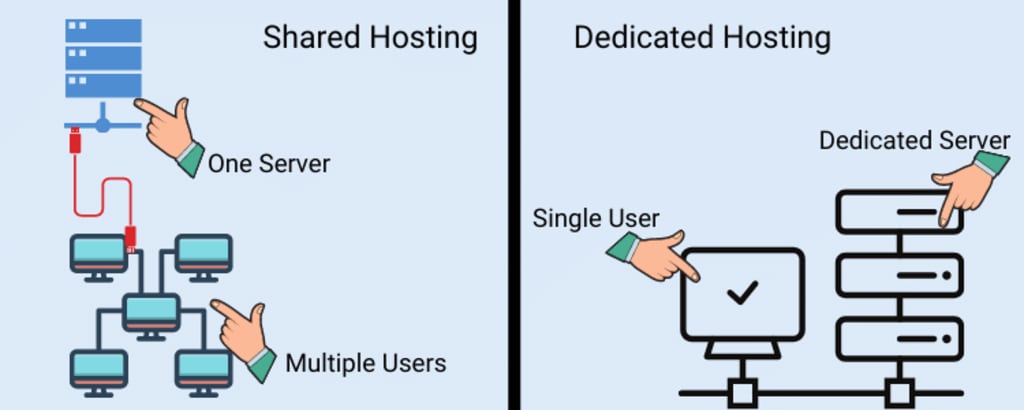 Dedicated Hosting is one of the best and top recommended in the list of best web hosting. As you understand by it, the name implies that you will have a dedicated server that belongs to you and just for you, nothing to be shared with anyone. It is the most expensive and high-performance type of web hosting, and it comes with added benefits.
All the websites are hosted on a dedicated server and have complete technical controls over the server settings. You can configure software and do anything else you need to faster your Website without any breakdown.
When you choose a dedicated server as you hosting you, you never believe what you get. You get incredibly high uptime rates and lightning-fast loading speed. You would not have to worry about traffic from other websites impacting your performance.
Simply just think you own a house. If you want to build a fence, build a patio, plant a tree in the yard, or renovate the kitchen, everything is entirely up to you.
Who needs Dedicated Hosting?
Dedicated hosting plans are best for those Websites to have a high volume of traffic. These hostings reserved for enterprise-level websites.
I would never recommend you to get the dedicated server hosting unless your Website is not getting up to 100000 visitors per month.
These servers are basically for those great Websites like eCommerce sites, and enterprises should consider a dedicated hosting plan because they can have complete control over their server functions. The Website that required a high level of security, and have lots of financial data or medical information to be stored in there websites would benefit from a dedicated server.
Dedicated servers come with varying management levels. You can look for a hosting provider that will manage your server for you, or you can manage it on your own. The downside of maintaining the server is that you will be responsible for installing updates and monitoring everything for glitches or errors.
If building a user experience is one of your priority to take your website to the next level, then dedicated server hosting is a minimum requirement.
Modern-day websites are built using various elements like design, images, videos, animations, scroll effects, web responsiveness, etc. To build such a robust website you need to have a server ready to deliver content to the user in the shortest time possible. A dedicated server hosting can make a difference for you in 3 main areas:
1. Speed of the website
2. Higher Bandwidth
3. Complete control of the server.
There are several dedicated hosting service providers in the market. It is very important to choose one reliable service provider before finalising on the hosting plan. We have done an in-detail comparative study of various service providers, surveyed several website owners to get feedback and reviews. For this article, we have shortlisted 8 top dedicated server hosting providers.
Bluehost — Best Overall Dedicated Hosting Plan
SiteGround — Best Support for Dedicated Hosting Plan
HostGator — Most Reliable Dedicated Hosting Plan
A2 Hosting — Fastest Dedicated Hosting Plan
Liquid Web — Best Add-On Bundle Packages for Dedicated Hosting Plan
Media Temple — Best Dedicated Hosting Plan for Enterprises and Resellers
AccuWeb and Hostwinds— Best Cheap Dedicated Hosting Plan Plans
1. Bluehost — Best Overall Dedicated Hosting Plan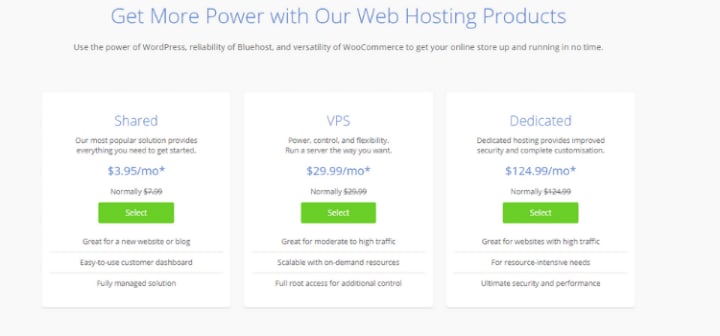 Bluehost is one of the leading web host service providers in the market and this is substantiated by their user experience and reviews. Bluehost is one of the highly recommended service providers by WordPress. They have been a leader in this field from quite some time and has carried a high reputation throughout.
Some of the parameters they excel are 24/7 customer support through phone and Live Chat, 1-click install WordPress, High Security, etc.
2. SiteGround — Best Support for Dedicated Hosting Plan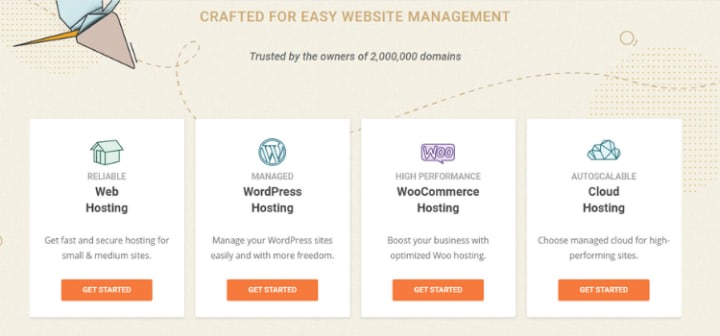 In addition to the high quality and trustworthiness of their machine features, SiteGround makes position in our list because they have excellent customer care. SiteGround offers fully managed services. Its cloud platform is ready for you to take off. Add RAM and CPU any time with a single click.
Not only is their customer support quick to react to inquiries, however they're also knowledgeable. That makes it perfect for relatively smaller websites that want to transition to your separate server. Simple access to support is a must during this procedure.
3. HostGator — Most Reliable Dedicated Hosting Plans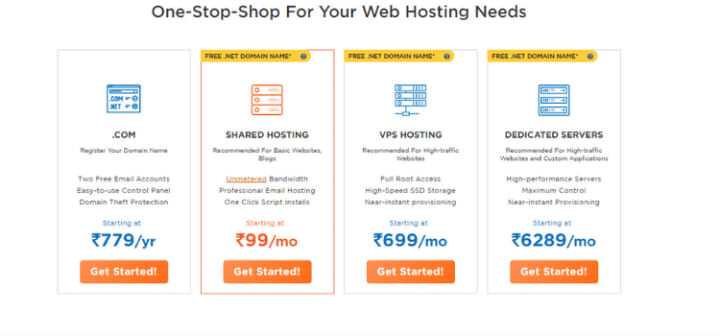 HostGator is the most famous web hosting provider in this industry. They have exemplary uptime rates, also which makes them probably one of the best web hosts you may select. Sometimes, their loading rates fall a bit short of industry averages.
The HostGator dedicated server plans offer 8 GB, 16 GB, and 30 GB of RAM. If you compare it to the plans we've examined, it's a terrific value for the price.
HostGator includes unmetered bandwidth for dedicated servers, which is just another extra bonus.
4. A2 Hosting – Fastest Dedicated Hosting Plan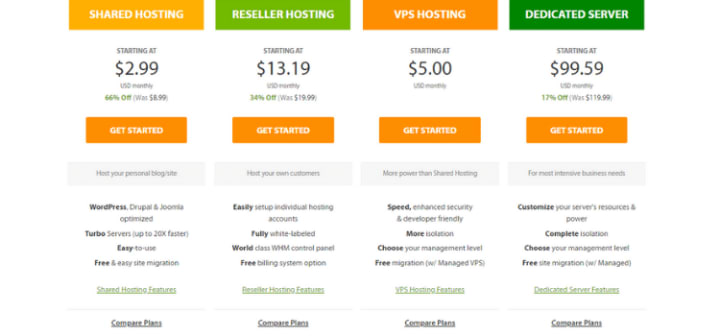 A2 Hosting isn't as well-known as a number of the other web hosting providers in our list. But they still provide some of the best-dedicated servers in this hosting industry today.
If you want the blazing speed that is fast, look no farther compared to A2 Hosting.
Besides this performance of their hardware, A2 Hosting has a large range of hosting options that allow you to select from. This can not be said for any provider around the world.
5. Liquid Web — Best Add-On Bundle Packages for Dedicated Hosting Plan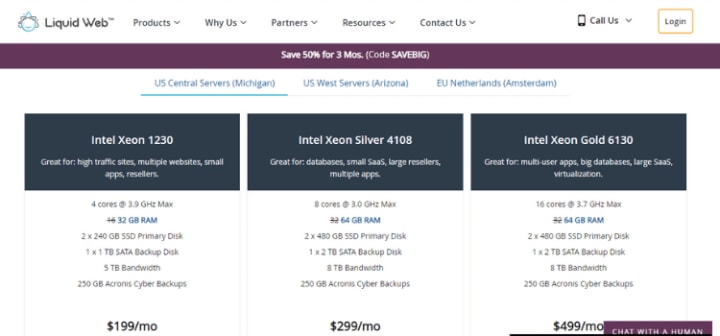 LiquidWeb might not be a popular name but they do provide some promising dedicated hosting plans.
Pricing for these hosting plans falls within the same range as SiteGround. So it's a great choice for those of you who are looking for a higher-end plan, without breaking the bank on unnecessary features.
There isn't an upgrade concerning bandwidth or storage out of the Silver to Gold server plans, Since you can see. The difference is that the Gold Server has 16 cores, as the server that is Silver just contains 8 Cores.
The Gold server can be employed for databases, large SaaS businesses, and virtualization.
For More Visit: Besthosting4me