What Investors and Landlords Need to Know About COVID-19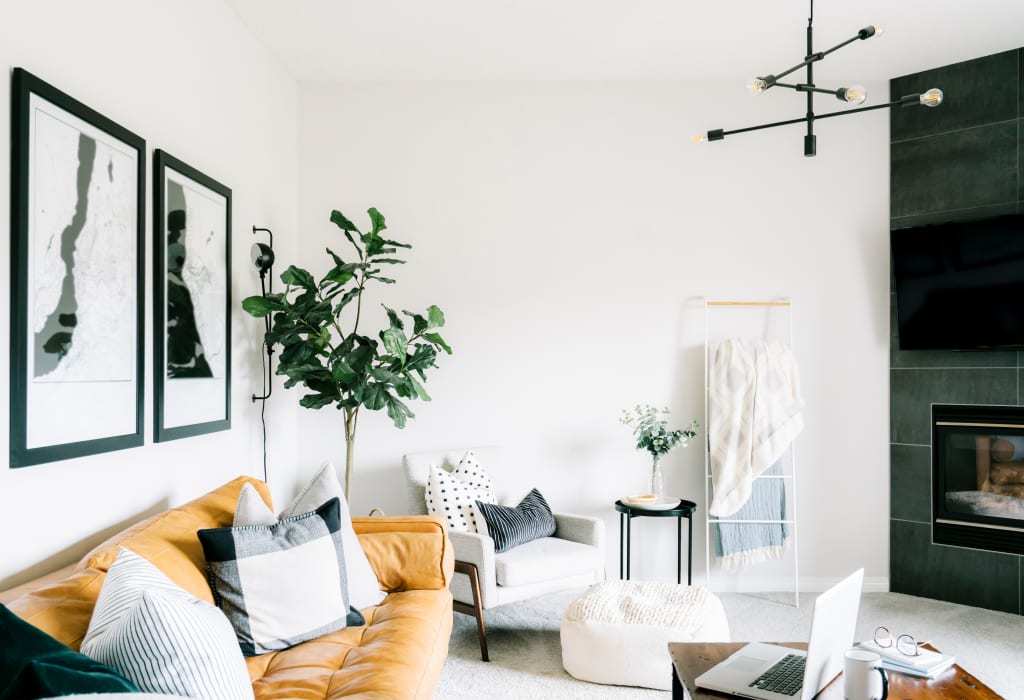 The financial impacts of the pandemic have been felt in every corner of the economy, but the rental market was hit especially early, and hard. Major cities have already seen rent strikes, and in April and May, only around 80% of tenants were able to pay their rent on time and in full. That means tenants and landlords are both hurting, with housing security and mortgage payments both under threat.
The latest study from Clever Real Estate delves into the state of renter finances, and looks at how the pandemic has shifted attitudes towards buying homes and the market. The dynamics uncovered could have major long-term effects on the housing market, and impact investment strategies from the big institutional investors, right down to the novice investor looking for their first property.
Renters Were Struggling Even Before the Pandemic
According to some experts, 80% of Americans live paycheck to paycheck, and that especially applies to renters. According to the Clever data from April, 45% of respondents overall are living from paycheck to paycheck, but the percentages are dramatically different when you split up renters and homeowners. Renters are 58% more likely than homeowners to be living paycheck to paycheck— and to have lived that way before the pandemic even hit.
More Than Half of Renters Have Lost Their Jobs
To make matters worse, they have less job security, relative to homeowners, to go along with that meager financial cushion. As a group, renters were a staggering 1.4x more likely than homeowners to have lost their job because of the pandemic.
The raw numbers are even more disturbing. According to a recent study by Avail, 53.5% of renters have lost their jobs because of the pandemic. Considering that 46% of renters have less than $500 in savings, it's safe to say that many of those unemployed renters won't be able to pay their rent in the coming months— if they haven't already fallen behind.
The good news? Things haven't gotten too bad, yet. Data from the National Multifamily Housing Council showed that, as of May 6, almost 20% hadn't yet paid their rent. That may sound troubling, but a year ago, that number was at 18%. This suggests that the majority of tenants are, somehow, staying current on their rent. Still, that translates to about 300,000 renters not paying their rent, which is a lot of pain that gets passed onto landlords, many of whom have to make mortgage payments, and depend on their investments for a livelihood.
It's possible, though, that the worst is behind us. The May numbers are a dramatic improvement over April, when almost a third of renters failed to pay rent.
There's help out there for renters, but not many know about it. Many cities and states have put in eviction moratoriums, to prevent renters from being thrown out of their homes during the pandemic, but over 66% of renters in the Avail study weren't sure if their city offered them any protections. That's a failure of communication on the part of local governments, and could leave room for unsavory landlords to ignore the moratorium.
Renters Are Worried
Sky-high unemployment in the renting class has led to significant financial insecurity; almost two-thirds of renters (65%) said they were worried about paying everyday bills, while 59% weren't sure if they would be able to pay rent in the coming months. Almost the same percentage (58%) said they were worried about being able to feed themselves and their family. Compared to homeowners, renters were 78% more concerned about paying for housing, and 37% more concerned about putting food on the table.
In context of existential concerns like this, it's no wonder that so much demand has dried up. In April, as the consequences of the pandemic shutdown worked their way through the economy, prospective buyers were 5.5x more likely than in March to hold off on buying a home for "the foreseeable future." And overall, 53% of renters say they're worried they won't be able to afford a home because of the economic effects of the pandemic.
Confidence Is Down Everywhere
Renters aren't the only ones who think this may not be a great time to buy a home. A recent Gallup poll found that only half of Americans, overall, believe it's a good time to buy a home.
That's 10% lower than a year ago, and an all-time low. As recently as 2014, the percentage of Americans who thought it was a good time to buy was as high as 74%. (The record high, in 2004, was 81%.) This percentage had been sagging for the past half-decade, but has bottomed out, post-pandemic.
Confidence in home appreciation has nosedived, too. A year ago, 62% of Americans thought the average price of homes in their area would increase over the next year— one of the more optimistic poll results for this question in the last fifteen years. Today, only 40% believe local home prices are trending upwards. Worse yet, a quarter of them expect home prices to slump, nearly a threefold increase from the previous year's 9%. A third of respondents see a flat market over the next year, with prices neither increasing or decreasing.
Further complicating things is the fact that some lenders, out of liquidity fears, are making it more difficult for prospective home buyers to acquire mortgages by asking for larger down payments and better credit scores. Even if buyers are able to find a home they like, cautious lenders may not give them a loan.
Of course, this could be a moot point, as sellers are staying away from the market in nearly the same numbers as buyers are. In April, 25% of respondents who were planning to sell their homes this year had decided to put off selling "for the foreseeable future," a more than sevenfold increase from the previous month. Another 23% had yanked their listing off the market, up from 13% in March. And it may be tough to get them to re-list their home in the near future, as 52% of prospective sellers are afraid that the value of their investment is going to decline because of the pandemic.
The cost of selling a home already averages around 10% of the final sales price of the home, and sellers simply don't want to incur those costs during a pandemic with huge uncertainties.
The Upshot
Everyone is hoping for a quick recovery and stabilization for the housing market. That can certainly come to pass, but the data shows that a few things absolutely have to happen first: renters need to return to work (or receive financial relief from the government), sellers have to be enticed back to the market, buyers have to rekindle interest in buying (and be able to access financing), and everyone's confidence in the economy has to improve dramatically. There's a clear road back to recovery, but it's a difficult one.