What I Learned Doing NaNoWriMo for the First Time
It's about more than just hitting word counts.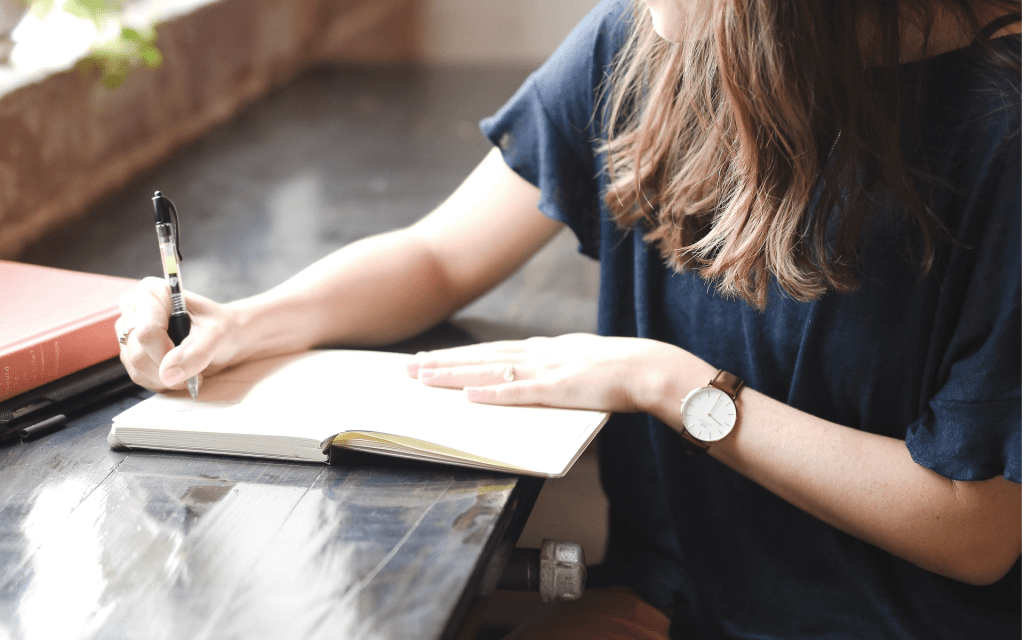 Photo by Hannah Olinger on Unsplash
Though I've been writing for many years, 2019 was the first time I ever tackled the beast that is NaNoWriMo. For those not familiar with the term, it stands for National Novel Writing Month, which involves setting a goal to write 50,000 words in the month of November (or, usually, about 1667 words per day).
I had admired NaNo from afar for quite a long time, but this year I finally felt like I could reasonably attempt to tackle it. I know my limits and, in past years, I always had too much on my plate to find room for NaNo. Plenty of other people have taken on and won the challenge while working and going to school, but, well, I'm not those people.
By November 30th, I had written 45,754 words. A big accomplishment, to be sure, even if I didn't actually "win" NaNoWriMo. And I definitely learned a lot through the process.
1) Redrafting from a first draft is, obviously, a lot easier
For this year's NaNo, I did not write a first draft from scratch. My first drafts for novels are always hand-written, which makes tracking word counts wildly impractical. So this project was, in fact, the second draft of a novel – specifically, the third book in my A New Age of Magic series. Having the foundation of my first draft to lean on meant I didn't get lost in the plot too often or spend too much time hemming and hawing over what characters should do next or where they should go.
That being said, having my novel already down on paper also meant I found it hard to stretch my word count, and when I reached the last page I hadn't even hit 40k yet. Most writers tend to complain about overwriting their early drafts, but I definitely underwrite. I'm not sure if writing a first draft for this project would have made it easier to throw in filler and fluff out my word count for the sake of hitting the goal, but it's definitely hard to do when you already have a relatively solid idea of how your book comes together.
2) Taking weekends off helps stave off burnout…
I approached the challenge a little differently than normal. I knew writing over 1,500 words a day for 30 days straight would result in me burning out and falling way behind – or quitting altogether – so I decided to rejig things a little so I could take regular breaks without risking falling off course. I took weekends off and assigned myself a word count goal of 2,400 words per day. This number is slightly rounded up from the actual daily count I would need, to help counterbalance lower word count days. This also meant that I could use weekends as catch-up days if I couldn't write at some point during the week because of other obligations or sickness or anything along those lines – though, luckily, that never did happen.
Structuring my writing schedule like this also helped me put myself in the mindset that NaNoWriMo was part of my work week. It was an obligation I needed to fulfill on my to-do list, and failing to do so would cut into my weekend. The thought of having to write on Saturday if I didn't do my work on Thursday was definitely a great motivator!
3) … but writing 2,400 words a day definitely wears you down fast
I know a lot of people tackle the high word count goals by breaking it up into writing sprints, but I work best if I do it in one sitting. Otherwise, I'm liable to forget that I need to go back and keep working toward my goal. So all throughout this challenge, there were plenty of times that I found myself checking my word count total every five minutes, wishing desperately that I had hit my goal and could step away from writing for a while. I certainly looked forward to my days off on the weekend, though I simultaneously wondered if it would be prudent to write a short bit on Saturday and Sunday so I could write a little less during the week.
Then again, this is probably a side-effect of NaNoWriMo becoming part of my weekly work routine. Obsessively checking my word count after every paragraph is not dissimilar to obsessively checking if I hit my quota every time I complete a file or, when I worked outside the home, checking the time every fifteen minutes to see if I could clock out yet. Even when you love your job and create your own schedule, there's always TV you'd rather be watching and walks you'd rather be taking.
4) Sometimes, even when you plan your best, you still don't hit word count
Though 50k is the dream, just sitting down and writing more is an important accomplishment and helps build a daily writing habit.
I used to take forever to finish a draft of a book, let alone get myself to the final version. The first book I wrote and published, Stranger & Stranger, took me a solid six months just to complete the first draft. I've gotten a lot better at this over the years – three or four months is a pretty manageable length for a first draft now, and redrafting is even faster. Even still, completing an entire second draft in one month is a huge task for me and writing as much as I did every day is an incredible accomplishment.
I also need to remind myself that NaNo is not the only writing I did this month. I wrote four articles (including this one!), thirty poems, and nine pages of a first draft of a new series. If I include all these other projects, I definitely hit well over 50,000 words during November.
Above all, writing and writing goals are not about perfection. They're about practice and growth and challenging yourself, and NaNoWriMo is a great way to do that, regardless of what word count you do or do not hit.