What Features Are Essential For Any Modern Mobile App?
This blog post from Sphinx Solutions discusses the essential features for modern mobile applications.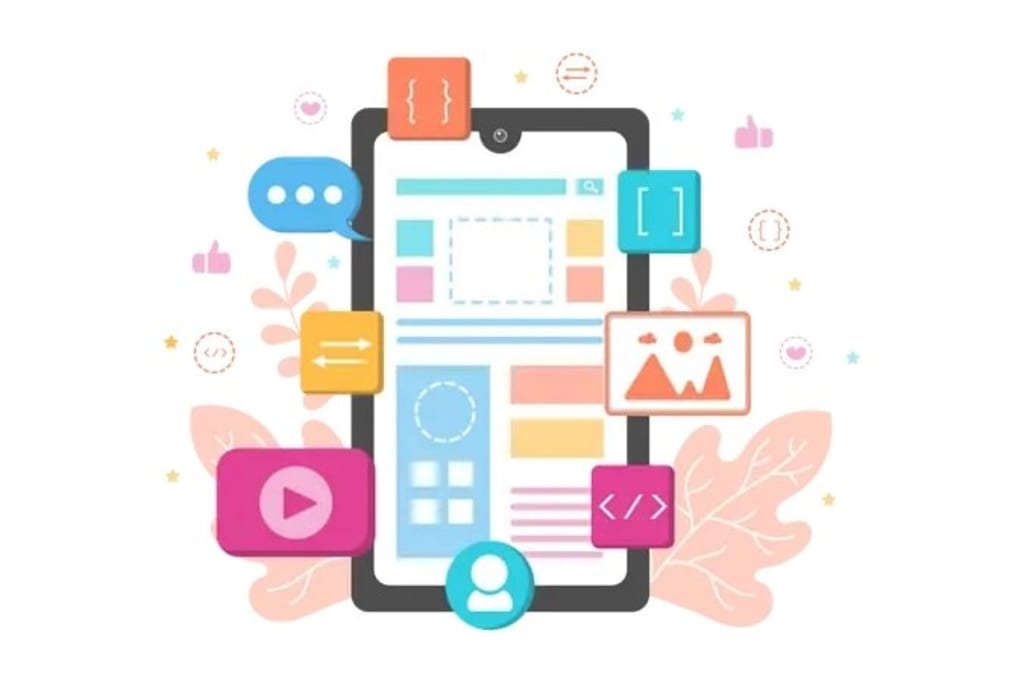 Mobile usage is on the rise.
You don't need me to throw stats and data towards you to believe that.
You already know it.
Compared to laptops or desktops, people now prefer to spend time on smartphone that sit on their hands. The average mobile user uses the mobile for 4 hours and 10 minutes each day.
And 90% of this time is spent on an app.
Also, did you know startups with mobile apps attract more funding than their contemporaries with no mobile app?
Inference: If you need your audience's attention or your investor's money, you need an app.
And not just an app. You need a successful app.
But what makes a mobile application successful?
• Your application should solve a problem. Pick up any app you want and ask yourself what its basic goal is. The answer would be providing the solution to a problem.
• Your app should deliver value to the user. 29% of users said they'd immediately leave an app that doesn't offer them value.
• And it should have all the modern features.
What are these modern features now?
• Features that all apps have today.
• They are the basics that are absolutely essential.
• The bare essentials that you need to get right to not be left behind.
Essential Features For Any Modern Mobile App
16 features that your app must have to please the modern mobile user. Arranged in no particular order, they are all equally important.
• Interplatform Availability – Runs on Android and iOS.
People won't change their device to use your app. And the market is divided between ardent Android fans and those who swear by iOS. You simply cannot pick just one operating system. Your application needs to be available on all platforms where your target audience is.
• Offline Functionality – No Internet? No Problem
We are living in the age of the Internet.
24×7 Internet connectivity is fast becoming a reality.
So why does offline availability matter?
Because you cannot exclude users in geographical locations where the network is an issue.
Also, our telecom systems, especially Internet spectrums, are fragile.
You don't want heavy rains to leave your users disconnected from your business. Do you?
• Feedback Channel – Where Users Can Voice Their Opinions
If you believe mobile applications are one-way communication channels where you talk, and your users listen, you couldn't be more wrong
You need to hear what your users feel about your app, your brand, and your product/service. A well-designed feedback channel within the app makes users believe that you are ready to listen. Also, have one-touch contact options so that users can quickly get in touch with you.
And when you actually listen to your users, you can improve, expand, and get better at what you are doing.
• Responsive Interface – A Seamless App Experience
For 58% of mobile application users, interface inconsistencies are a frustrating factor.
Your target audience is not obliged to use your app. You need to make them want to use your app.
And that is possible only when your app has a responsive interface and offers a seamless experience.
• In-app Analytics Tracking – Know Where You Stand
This is important not to your app's users but to your internal teams.
If you don't get app usage data and user behavior insights, you won't understand if your app is doing you any good or not
Neither will you be able to identify pitfalls.
And the lack of analytics and tracking is the seed that grows into becoming the reason why businesses fail.
• Search Features – Text, Voice, And More
Suppose you have a question.
Would you rather pick up an encyclopedia and flip through its pages or simply do a Google search?
The latter, right? Unless you are a bibliophile and actually love flipping through books.
So don't expect your users to keep looking for what they need on your app.
Build a search feature. Text search is the basic that you need to offer.
And you can include voice or image search if you feel your design team is capable enough.
• Social Media Integration – Staying Connected
50% of the time that users spend on mobile apps is spent on social or communications apps.
Even if yours isn't a social or communication app, the figure should make it clear that social media integrations are important.
Plus, it will do good for your business as you are likely to get more social share.
And your users would be more willing to share your app and offerings with others if only they could use WhatsApp, Instagram, Facebook, etc., for that.
• Easy and Intuitive Navigation – No Hiccups Along The Way
You don't want users to get lost on their way from your app's homepage to the checkout page.
Keep the navigation easy, intuitive, and clean.
• GDPR Compliance – Adherence To Data Security Norms
Data security is no more just a legal concern. Users are more aware today.
And they'd take only as much time as it takes to click 'Uninstall' to part ways with your app if they know your app isn't GDPR compliant.
• Simplicity, Stability, and Speed – The 3's to Success
70% of users abandon an app because it takes too long to load. For 43% of users, 3 seconds is the maximum time they are willing to wait.
71% of uninstalls were because the app kept crashing.
Do I need to say anything more?
Simplicity, stability, and speed are important. Users don't have time to handle slow-loading, complex, and clunky apps.
• More Emphasis On Touch Functions – Ditch The Buttons And Keys
Smartphone screens are getting bigger, and buttons are getting scarce. Don't make your users click a button from the side or a press key on the bottom tray.
Make sure they can just glide their fingers to use your app.
• Push Notifications – Keep Your Users Updated
People will forget about your app if you don't remind them about it. Push notifications allow you to do that.
But don't overdo it, or else your app would become annoying.
• Scope for Updates – Ensure Your App Changes With Time
Updating an app icon is the second most used form of app store optimization.
That's just one way updates can help. Other than that, updates, help you make sure your app is keeping up with changing times and user feedback.
Scope for updates allows you to keep moving forward. Stagnation would lead to you being thrown out of business.
• Payment Gateway Integrations – Be Wise In Money Matter
In 2020, users spent $143 billion on apps. To be able to get a slice of that statistic, you need to be able to accept in-app payments.
And payment gateway integrations are the key to that. The more options for payment you have, the better it will be.
• Seamless Checkout – Don't Hamper Incoming Revenue
Your app could get everything right, and you could still end with no sales.
Why?
A cluttered checkout page.
Too many details to be filled in.
Too many steps.
Unclear process.
If any of this sounds relatable for your mobile app, change it.
Flawed checkout pages are like those salespeople who force customers to drop the product they have picked up. They are probably working for your competitors. You don't want them.
• Personalization – Make Your App, Your User's App.
Your app lives on your user's smartphone.
And just like a smartphone is a personal device, everything inside it should feel personal too.
Including your app.
From using your account details to giving personalized recommendations, make sure your app has scope for personalization.
Developing A Modern Mobile App – The Right Way
I understand that adding these 16 features in a single mobile application isn't child's play.
But what you need to understand is that because everyone else is doing it, you'd have to do it too.
In fact, to be able to stand out, you'd also have to go the extra mile.
And that means:
• Ensuring perfect implementation of these essential features.
• Constantly coming up with new ways and features to make your app better.
Now, that isn't possible if you don't have experts have on board.
So, hire expert mobile app developers to build a modern mobile app that not just meets the set market standards but exceeds them. And gives your user one more reason to trust you and your app.
About the Creator
Sphinx Solutions is a software development company helping brands thrive by offering software solutions from industry specialized developers and experts.
Reader insights
Be the first to share your insights about this piece.
Add your insights