What are the tax implications of giving property as a gift?
Capital gain tax on gifts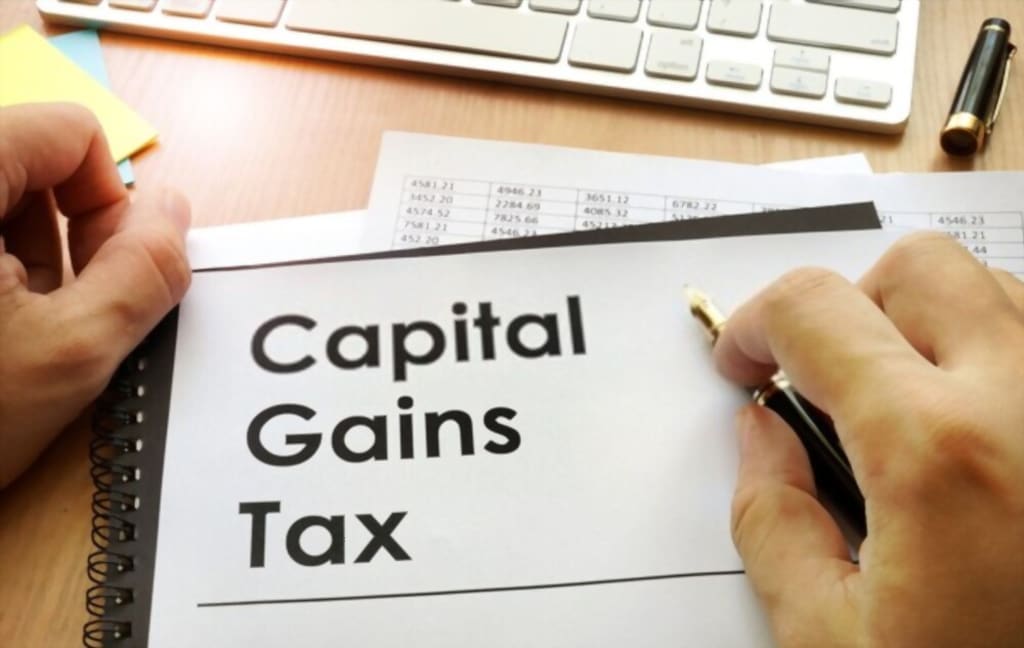 It's a good idea to provide a home or rental income to family members.
It's not only generous, but it also has the potential to lessen your personal tax burden while you're alive, as well as reduce inheritance tax IHT for your loved ones after you pass away.
Is it possible for me to give my property to a family member?
Yes, whether it's a partner, a child, or someone else, you can give a property to someone you care about. However, there are some intricate tax requirements to consider.
Whether or not you have to pay taxes is largely determined by:
Whom have you given the property to?
Whether or not the property is your primary residence
In most cases, gifts are free from inheritance tax if they meet the following criteria:
They are below the £325,000 nil-rate band.
More than seven years pass before the giver dies (more on this later)
If you give a residence to a family member but continue to benefit from it in any way, it will be included in your inheritance after you pass away.
This means that anything over the tax-free threshold could be taxed at a rate of 40% for your loved ones.
Over the last five years, HMRC has reclaimed hundreds of millions of pounds from families due to misunderstandings about the regulations.
Is it appropriate for me to give my house to my children?
One of the most common reasons people gift property is to save money on inheritance taxes.
Inheritance tax can be paid at a maximum rate of 40% on estates when someone dies (a catchall term for property, savings and possessions).
However, only if your estate is worth more than a particular amount:
Until 2026, this level (also known as the nil-band rate) is £325,000.
You gain an extra £175,000 if you leave property to your children (including adopted, foster, or stepchildren) or grandchildren when you die.
As long as the value of your estate is less than £2 million, your tax-free threshold might be £500,000.
If you leave your estate to a spouse, civil partner, or charity, there is no IHT to pay. Check out our inheritance tax guide for more information.
You can reduce the value of your estate and minimise your inheritance tax payment by giving away elements of your estate before you die, such as your home or a buy-to-let flat.
You may also be tax-wise (and generous) by gifting your son or daughter the money you make from renting out a residence.
If I am given a property, do I have to pay taxes on it?
It is debatable. You will not have to pay inheritance tax if you were given a property by your spouse, wife, or civil partner.
However, if you were given a property as a gift from a parent and they died within seven years of transferring ownership to you, you may be subject to inheritance tax.
When it comes to capital gains tax, the individual selling or gifting the property is usually the one who is responsible for paying it, not the recipient.
How can I avoid paying capital gains tax on property that was given to me?
When giving a second house or a buy-to-let property as a gift, you should consider capital gains tax.
There are, however, some exceptions.
1. Property transfer to a spouse or civil partner
Even if you already own a home, you can transfer a property to a husband, wife, or civil partner without incurring a tax obligation.
This only applies if the following conditions are met:
You aren't separated from each other.
Have been living together for the entire tax year
If you are a higher-rate taxpayer and your partner is a low-income earner, transferring a second house or investment property to them may make financial sense.
2. Giving your main residence to your offspring
Another approach to avoid paying capital gains tax is to pass property to one of your children that is your primary residence. This means you'll be eligible for private dwelling relief.
For the whole time you owned the house, it had to be your primary residence.
Giving your family home to your child means you no longer own the property and have no rights to it, therefore it's not a decision to be made lightly.
You can contact our accountants for assistance with both accounting procedures. Contact one of our best chartered Accountants in Croydon to learn more about our online accounting services. We're only a mouse click away! We offer cost-effective accounting, payroll, and taxation services!
business
About the author
We are one of the most well-known accountants in Croydon, with a diverse range of skills and experience that offers value to our clients. We've worked in commercial organisations and have firsthand business knowledge.
Reader insights
Be the first to share your insights about this piece.
Add your insights