Web App or Mobile App- Which is the Best for Your E-commerce Business?
Are you wondering about the difference between a mobile app and a web app? For a layman, the difference between the two may be negligible, or sometimes we feel that these two are the same. But in reality, they are completely different in terms of the technologies they use and the capabilities they offer.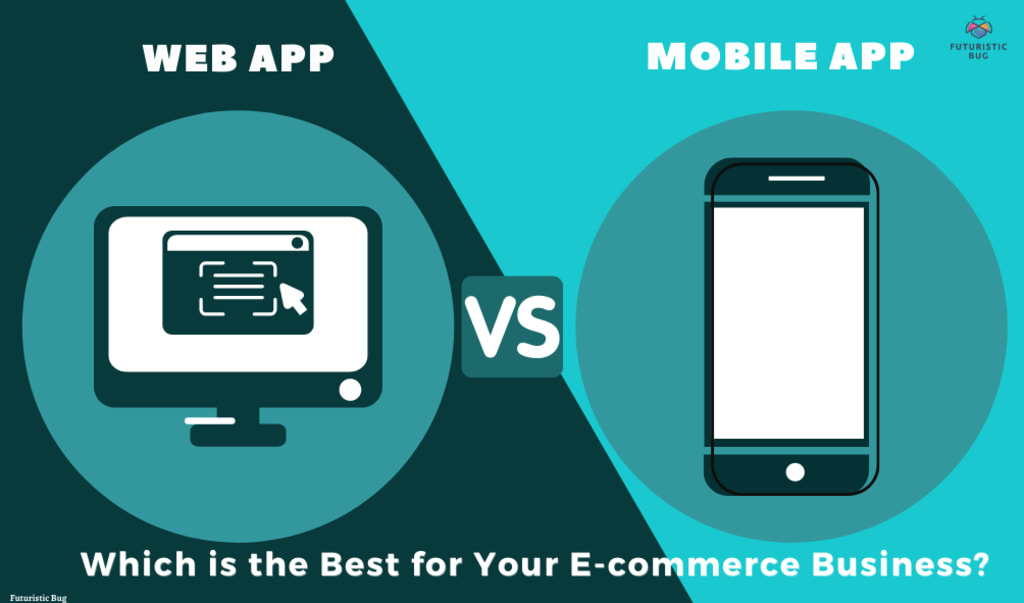 Present day people are using their mobile devices more for accessing information and making online purchases. It is why business owners and their competitors are taking advantage of this booming technology to generate more revenue for their businesses.
But reaching users through a mobile app is not that much easy as it sounds. For determining the best approach, a good strategy is required.
Selecting the right type of app
There are two different approaches to creating and developing apps. First, you need to decide which type of app will suit your budget, requirement, and goals, and then you should invest in the creation of your app. To do this in the proper way you can hire the best app development company in India who can guide you in the best possible way. This will help you to understand, which will suit your business the best, mobile app development or web app development.
Design and Functionality:
In terms of design and functionality, mobile apps and web apps are different. Mobile apps are easier to implement and are faster and advanced while web apps are much quicker and easier to build.
Let's take deeper look into it-
The first and foremost thing for developing the web app is the architecture, how to set the database and how data will flow between the application and the database.
A database management system(DBMS) provides APIs for creating, updating, and deleting databases at the request of users. DBMS will allow you to read and write data with secure access to databases and also provide access to different functions and areas. The most commonly used technology database for web apps is SQL and the most commonly used document database is MongoDB.
The next important step is to build the front end. To provide a great user experience, the visual elements of the web app are very important. The front end of the web app is mainly developed with Html, CSS, and Javascript.
Mobile apps are mainly constrained by the features of mobile devices. So mobile applications can use native components like GPS, camera, Face Id, accelerometer, etc. But web apps cannot use this. This is the greatest benefit of mobile apps.
Mobile developers need to be aware of a variety of screen sizes, hardware specifications, and configurations because there is huge competition in the mobile industry and constant changes in each of the platforms.
But with the help of cross-platform development, both mobile apps and web apps can be built in the same technology and can also operate on various mobile operating systems like iOS and Android.
Connectivity and Speed:
Connectivity and speed is the first thing which comes to our mind when we think about having a great experience using web apps or mobile apps. While using an app, suddenly losing connection is very annoying. Fortunately, there is a way for using your favorite apps without an Internet connection.
Most mobile apps provide us access at any time and anywhere. Connectivity almost goes hand in hand with an operation speed. Mobile applications perform 1.5 times faster than web applications. It is because of their functionality as well as storing data locally on the device.
On the other hand, Web applications work slowly because they need a web server for managing client's requests. They need an application server additionally for performing those required tasks and a database for storing information.
Web apps also need an Internet Connection for functioning because they are being read from a browser. So, here user-experience is always dependent on the internet speed.
Security:
Every kind of web or mobile app should maintain the highest standards of security for avoiding cataclysmic security failures. It is very important to take effective security measures right from the development process.
As you need to download mobile apps from the app store there is an assurance that it has been through Google or Apple's screening and is therefore secured and compatible with a device.
But Web apps are mostly downloaded from the Internet browser, so security and safety are not guaranteed. A user does not need to download a web app into their devices and worry about its updates.
Web apps can adapt to any kind of device. So when you open a web app from your mobile it will not look pixelated or low quality if the website is mobile-friendly.
Cost:
Developing a mobile app is very expensive. It may cost from Rs.5 lakhs to Rs 10 lakhs depending on the features and functionalities.
Also, the maintenance cost of a mobile app is very high, and choosing the platform on which you want to develop on is the key factor.
But developing a web application is cost-effective. The basic cost of a web app can start from Rs.1 lakh but can increase later depending on the project complexity. The maintenance cost of a web app is 15 to 20 percent less than the development cost of mobile app.
The decision is yours whether to choose web app or mobile app. But for further understanding and details, you can always reach out to the best app development company in India.