Turnip farming In India - All essential Information
Turnip farming In India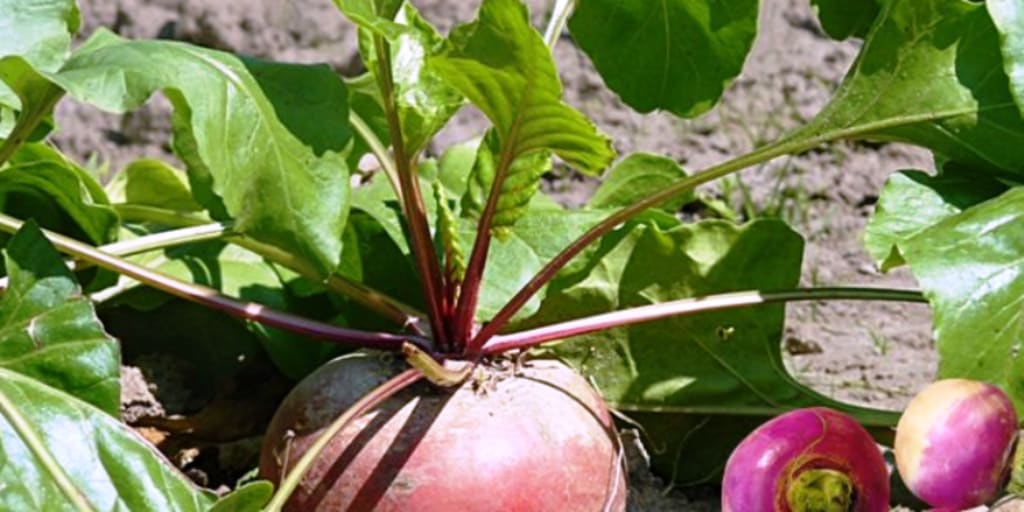 Turnip farming In India
It is a hardy cool-season crop belonging to the family of Brassicaceae. It is grown for its roots as well as green leaves. The turnip's root is a rich source of vitamin C, while its leaves are the best vitamin K, vitamin A, vitamin C, folate and calcium. Turnip is grown in temperate, tropical and subtropical regions of India. Commonly grown turnips are white. Bihar, Punjab, Haryana, Himachal Pradesh, and Tamil Nadu are India's major growing turnips.
Tractor plays the primary role in Turnip farming; therefore we suggest Mahindra 555, is capable of impressive work in the field.
Turnip Farming - Climate Information
Turnip trees grow better in cool and moist climatic conditions. It requires short day and long night length, a feature of the winter season, for better root development. These trees require good sunlight during the critical stages of the growth period.
In tropical climates, the trees remain evergreen. A moderate climate with cool temperatures and moist conditions is best for the crop. About 6-8 hours of direct exposure to sunlight is required for optimum growth of the turnip plant.
Tolerable Range of Temperature
The crop requires slightly less than India's average temperature range for its optimum growth. The scope remains between 10 °C to 16 °C. However, the Asian variety of the plant can still survive at temperatures higher than this. Temperatures below 5 °C, as well as frost and blizzards and temperatures above 25 °C, can have a detrimental effect on the crop and reduce yield.
Turnip Farming - Requirement of Rainfall
Turnip trees require a humid and moist climate with an evenly distributed annual rainfall of about 500 to 600 mm. However, turnip trees can easily survive in less rain than this. However, trees are sensitive to the stagnation of water, and thus waterlogging from excessive rainfall in the absence of proper drainage can damage the roots of plants. Therefore, the construction of a good drainage system in the areas of high rainfall should be the priority of the farmers.
Physical conditions such as extremely high relative humidity, evenly distributed rainfall amounts and excellent temperature conditions free from frost and blizzards are ideal for vigorous plant growth.
Turnip Farming - Suitable Soil
A wide range of soil needs in Turnip trees, from alluvial solid of north or sandy loam of north India to deep clay loam or acidic/lateritic soils or black soils in the north-eastern hills and Deccan plateau.
But, the most suitable soil conditions are well-drained and highly fertile sandy loam to medium-heavy soils with high organic matter content and a high percentage of humus. Soil with poor drainage is not suitable.
The optimum range of pH is from 6.5 to 7.5. pH values ​​10 and above and 4 and below will result in inferior yields and require appropriate soil treatment. Very light sandy soil or very heavy soil should avoid at all costs for commercial cultivation of turnips.
Turnip Farming - Land Preparation
Land preparation is an essential task like all other commercial cultivations in Turnip farming. First, make the field weed-free and good soil tillage. It is necessary to do at least 2 to 3 good ploughings. It will also level and clear the vegetation of already grown crops. After these ploughings, the remaining soil clumps should be crushed by hand with a country plough or other machines as it is conducive to germination. After opening the topsoil, the land is left to dry in the sun for 15 days.
This will ensure the eradication of weeds and potential weed seeds. After that, about 25 tonnes of well-rotted field compost (FYM) should be spread evenly over the soil. Then, it should be mixed well in the soil by further ploughing. After that, irrigation ridges, grooves and channels are made for further work.
Turnip Farming - Sowing Method
The Turnip plant's propagations take place only when the means of seeds. Therefore, no vegetative methods of propagation are practised. Instead, the seeds are sown by the line sowing method directly in the lines prepared during the preparation of bund or land.
Farmers should sow the seeds deep into the soil (at least 1.5 cm) for proper nutrient availability and better chances of germination. However, in low-lying areas affected by waterlogging, it should be done especially on the bunds.
Seeds of turnips should be sowed in rows 30 cm apart from each other. 6 to 7 cm should row to row distance, and for uniform sowing, foremost should mix with send.
Turnip Farming - Irrigation Methods
Light irrigation is provided to the plant, and subsequent irrigations offer 8-10 days after irrigation. Turnip plants need a moist and humid climatic condition. Therefore, depending on the climate, the frequency of irrigation can change the water holding capacity of the soil and other soil characteristics.
At a later stage, irrigation comes at intervals of 15-25 days. Apply the sprinkle method of irrigation to save water.During the winter rains, farmers should stop the irrigation for maintaining appropriate moisture conditions in the soil. But in case of heavy rains, they should quickly drain out the stagnated water from the soil.
Above the article, we have clarified Turnip Farming. It has several appliances which are necessary for farming. Among the equipment, a tractor is essential; thus, you can choose the Mahindra 275 tractor because this tractor is the best for all farmers.
For more information regarding Turnip farming, stay tuned with us.
industry
Rapid and sustainable growth with blogging is my passion. Empowering the team to do the above provides me with enormous gratification. Making me more inspired, who love to explore their fondness into a passion.
Receive stories by Devendra upadhyay in

your feed