"Top Influences": The News Portal International
The news portal goes beyond borders, following trends, creating new concepts and challenges.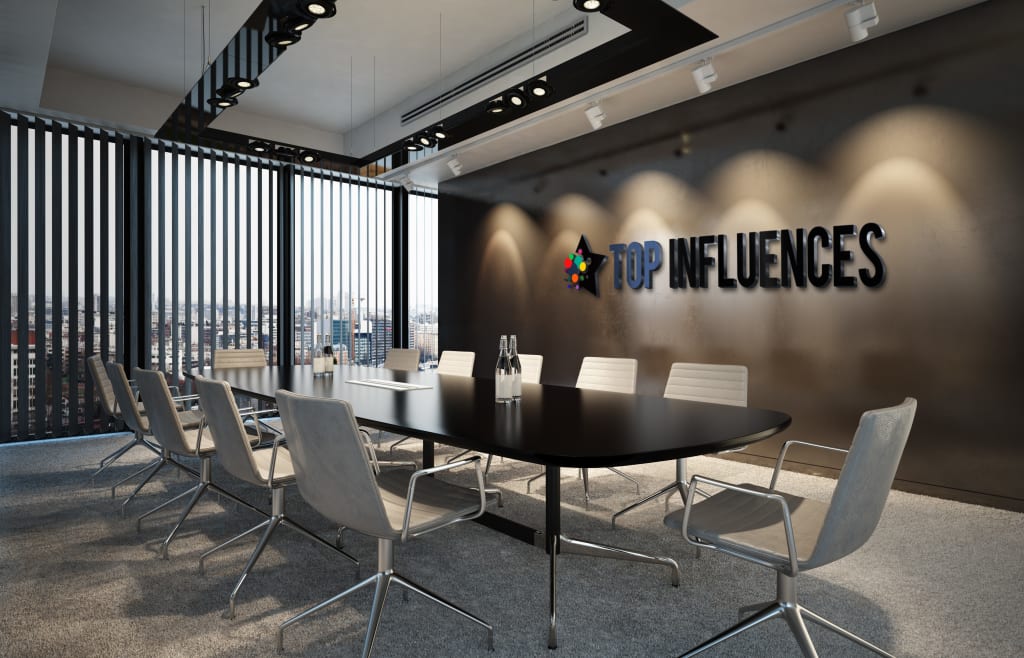 Source - Instagram @TopInfluences
"Top Influences" has emerged as a bold attempt of producing news for a targeted audience: bringing information from the world of communication to the professionals who actually make the communication. It is a new that gives special attention to events from a different point of view, with a pleasant, credible and useful approach.
The portal has the purpose of uniting the borders between the Portuguese and English languages, talking about all the subjects that might inspire people to rediscover the world, under a distinct perspective and a new way of transmitting information - which includes a wide range of themes such as TV shows, music videos, cinema, sports, culture, fashion, among other topics.
The construction of a new culture has begun, which clearly puts communication professionals into a dichotomy: subjects vs objects. And this risk applies not only for the segmentation but extends to the format of communication as well.
As a response to this, our portal holds a pioneering spirit, migrating from the offline world to the online world and relating daily with readers. It was a paradigm shift which contains a lot of symbology, after all, the medium that monitors the events of communication was a precursor of a path that has transformed the world of communication itself.
The communications market did not foresee that it would need a vehicle that dealt with its news, its dilemmas, its trends and future expectations.
"Our exclusive content is signed by the Top Influences journalist group, as well as journalists and columnists specialized in the various sectors, guaranteeing the reader a straightforward and easily interpreted approach", comments Pedro Daniel de Carvalho, physiotherapist, journalist, assistant director of "Portal Top Influences".
Owned by the "DIORAE" Group, Top Influences has an editorial statute based on accountability, truthfulness and independence of information, which is great for those seeking news with no political or ideological bias.
Today the portal even has correspondents in Brazil and others who, despite that they live in Portugal, they often cover events in other European countries, such as France, Italy and England, for example.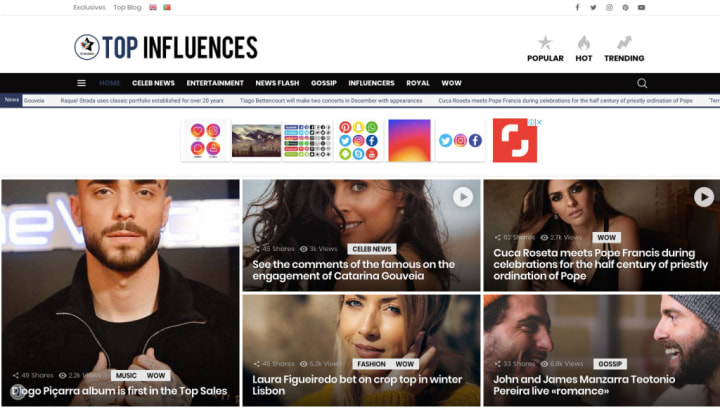 The site is responsive, meaning it can be accessed from any device - computer, mobile phone, tablet - at www.topinfluences.com.
Digital evolution has surely helped the portal growth, but it has made journalism a challenge for us. "We are always improving, trying to do differently - it is not an easy task, but the result is there. It has been hours and hours of effort, total dedication & focus on this project. We know our responsibilities, our duty to the company and to each other as colleagues. Perhaps this is key that is making us thrive.", says Journalist Catarina Brandão.
We can also mention a new professional that recently joined the Top Influences columnist team: Journalist Carolina Xavier, who writes daily about entertainment, bringing the most updated info about this sector.
Top Influences project is employing a new format to disseminate its content on social networks: using video drops, with the main news calls published on the portal. In a minute, a team communicator briefly discusses the main story information, inviting the interested viewer to look further on the vehicle's website.
According to Leila Ferreira Nascimento, editor responsible for the portal, the vehicle only had lives, which did not win the desired audience and ended up being "a bit dull". So with the new layout, there is more audience interaction and synergy.
Updates with the top feed are posted on all Top Influences social networks, Facebook and Instagram. And the content are released twice a day: in the late morning (a summary of what happened the day before and the main news until that time) and in the late afternoon (with a general overview of the day).