Top 7 Marketing Techniques for Small Businesses
Tips to grow t-shirt printing business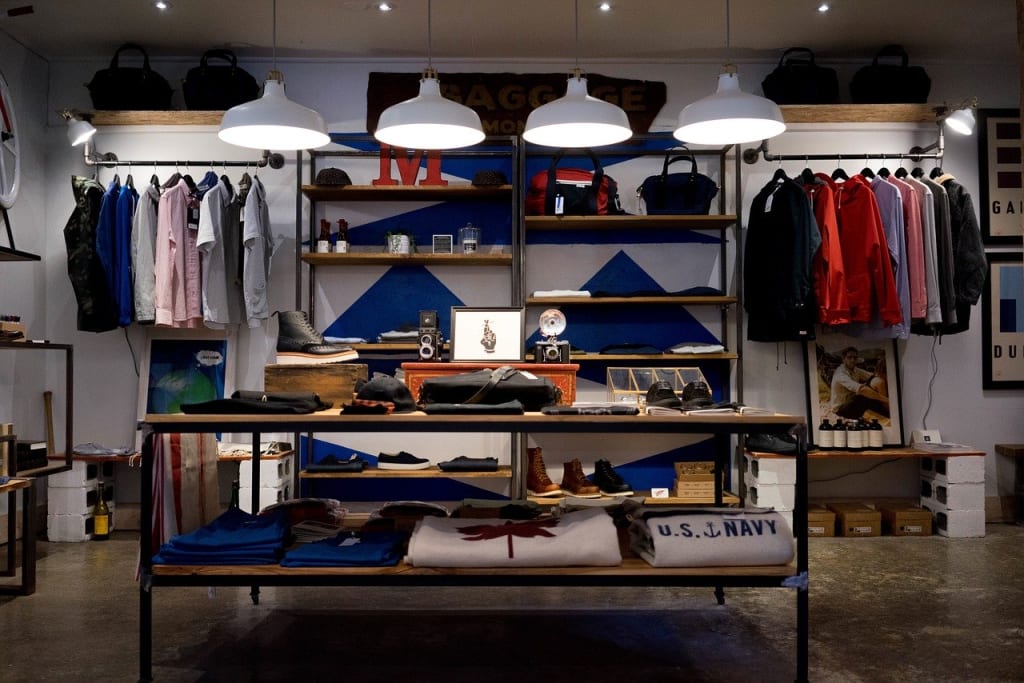 So, you have started a new business, congratulations! It's always a great feeling to be your own boss. But the entrepreneurial journey is not as easy as it seems. You need to take care of a lot of things, and the most important of them all is making your business successful.
We live in an era where marketing is moving at the speed of light. Every month or year, we get to see a new trend(s) that transforms the way we connect with or attract the target audience. However, some can be a little expensive. One such trend is- companies using celebrity endorsements for branding and promotion. Even today, many businesses are following this strategy and are willing to spend quite a handsome amount on such collaborations.
But with start-ups or small businesses, it's not the case. During their initial phase, they are short on budget and unlike well-established companies, they cannot spend much on marketing their products or services. But that doesn't mean that they have to wait for years to make their name in the industry. There are many marketing strategies that are still very impactful and can easily be adopted by small businesses.
Let's take a look at the top 7 marketing strategies for small businesses:
Responsive website design:
In today's highly competitive business world, companies are compelled to have their business websites. Even if they are not selling anything, customers expect them to have an online presence as it helps in building trust. But having a visually appealing website is not enough. It should have a responsive design so that you can attract an enormous amount of traffic, leads, and sales to your site. A responsive design automatically adjusts its content and elements to match the screen size it is viewed on. Its main objective is to avoid unnecessary scrolling, resizing, and zooming that occur with websites that are not optimized for all the devices. Another great reason to have a responsive website is that in 2015, Google announced that mobile-friendliness would become one of the ranking factors in search engine algorithms.
Content Marketing:
Content marketing is a technique of creating relevant, valuable, and interesting information for that target audience. The key to creating content depends on your business type. For instance, if you are into the t shirt printing business, then content like 'how to prepare an artwork' can be helpful for your target audience. Unique content can help in attracting potential customers, getting more followers, shares, and likes. Statistics show that 70% of people prefer to learn about the company through articles rather than an advertisement. You can create content in various forms, such as videos, infographics, blogging, ebooks, testimonials.
Social Media Marketing:
Today, technology has become an integral part of our lives. To remain ahead in the business game, companies have started taking advantage of the virtual world. Social media has become one of the most crucial parts of digital marketing. It helps in reaching out to the audience globally. If you are not using this source for marketing your business, then you are missing out on a big marketing opportunity. Let's take a look at some of the statistics that prove the importance of social media marketing for businesses:
Currently, there are around 5.28 billion mobile users globally.
Daily active users on social media are composed of 90.4% of Millennials, 48.2% Baby Boomers, and 77.5% Generation X.
95% of people aged between 18-34 years are more likely to follow brands through social media.
73% of the marketers believe that their attempt to execute a social media marketing strategy has been successful for their company.
Email Marketing:
Email marketing has been there with us for decades. But even in today's digital world, it holds a lot of importance. It is one of the best direct marketing tools to target potential customers and generate leads. Through email marketing, companies can strengthen their relationship with their audience, which ultimately helps in building trust. Here are some of the statistics that prove the effectiveness of email marketing for businesses:
In 2019, there were around 3.9 billion email users globally, and by 2023, the numbers are expected to grow 4.3 billion users globally.
In 2019, every day, there were 293.6 billion emails sent and received.
On every $1 spent, companies can expect an average return of $42
Now that you know the importance, it's time to shed light on some vital tips that can help you increase your business through email marketing:
Send a welcome email
Don't buy the contact list
Avoid using 'no-reply' sender's name
Include an email signature
Do A/B testing of subject lines
Always keep the message and call-to-action above the fold
Add alt text to buttons and images
Make it mobile-friendly
Give an option to unsubscribe
Social media integration
Measure the performance
Printing Materials:
In this digital era, businesses are running after digital techniques for promoting their business. To stay ahead in the competition, they are experimenting with every possible online marketing technique they can think of. But sometimes following the path of the old school can do wonders for your business. And this is where printing materials come in the picture. Yes, print media is still considered as an influential tool for promoting a business. According to the latest survey, 85% of the people are more likely to shop with a brand that has professionally printed materials. Some of the popular printing materials are business cards, brochures, flyers, pamphlets, letterheads, etc.
Custom T-shirts:
Promotional products have always been a popular choice among marketers. It is one of the most powerful and effective tools that is used by companies globally. When it comes to promotional products, custom t-shirts are the most demanded item. Why? It is because t-shirts are always in vogue and liked by people of all ages. Therefore, promoting a business with a custom t-shirt can be a great way to attract a target audience and build a customer base. You can distribute your company t-shirt among employees and ask them to wear on particular days. Apart from this, you can also distribute t-shirts on events and social media contests held by your company. Want to design custom t-shirts for your business? Use an online t shirt maker that lets users create beautiful designs within minutes at an affordable price.
Affiliate marketing:
These days, people look for various ways to earn money without doing much hard work. Affiliate marketing is one of the easiest ways to make money, even while sleeping. It is a practice of selling someone else's products/services in return of something (usually money). The affiliates search for the products/services they are interested in, sell them, and make money on each sale. With the help of affiliate marketing, you can extend the reach of your products/services globally. Here are some of the affiliate marketing statistics that will blow your mind:
74% of U.S online shoppers check affiliate websites.
On average, affiliate programs generate 23% of all sales for brands.
By 2022, the affiliate marketing spend is expected to reach $8.2 billion.
In the U.S.A, the term 'affiliate marketing' is being searched 49,500 times every month.
Conclusion:
So, folks, these are the top marketing strategies that can work with a limited budget. Start implementing them and give wings to your dream business. All the best!!