Top 50 Writing Tools to Help
You Become a Better Writer!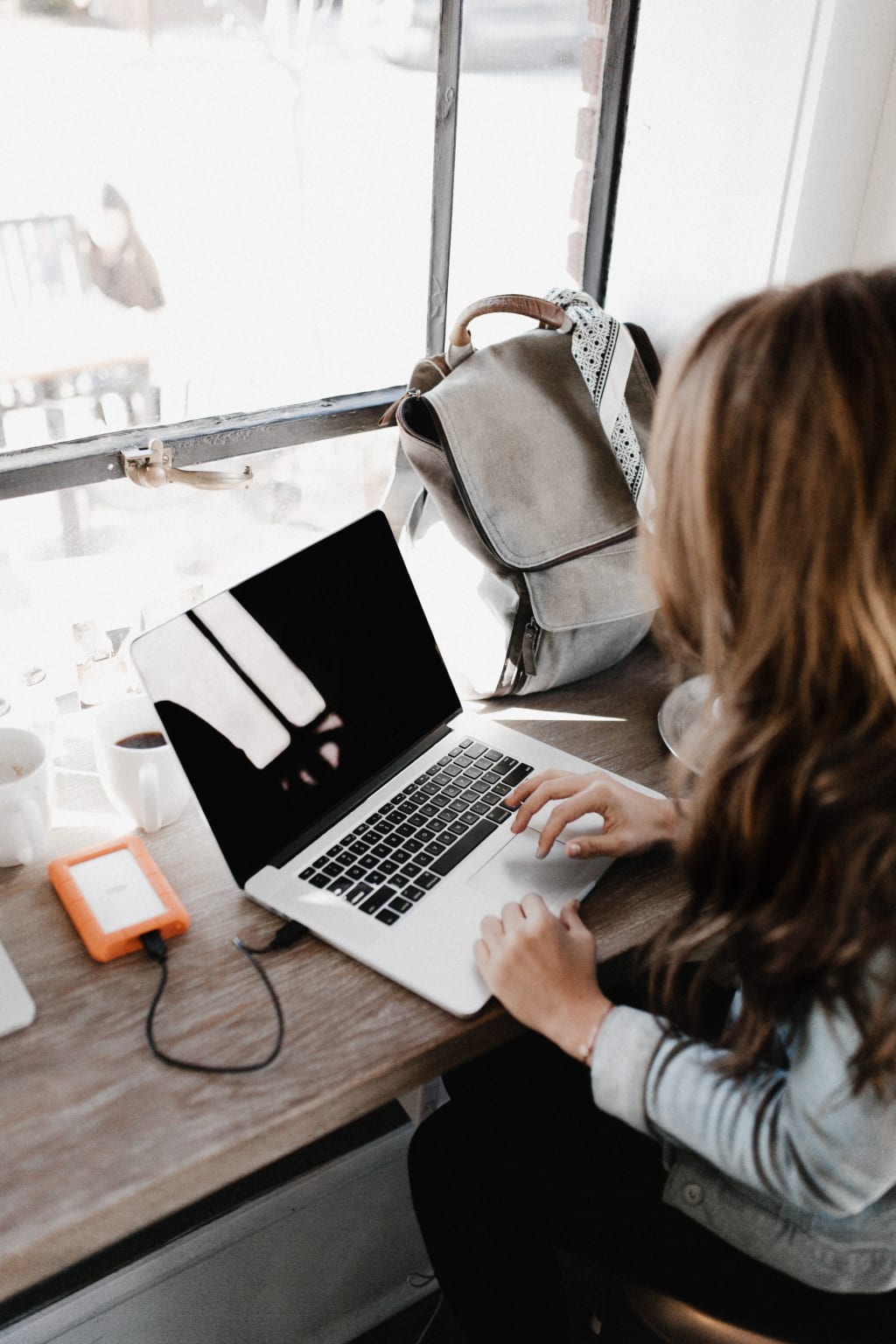 Want to see the best Writing tools in one place? Then you'll LOVE this article.
I personally tested these 50 free and paid tools.
Let's get started:
1. Hemingway
The Hemingway App is an editing tool that identifies errors and areas of improvement in writing, by highlights and fixing common errors and sentence structure. If you see a yellow sentence, shorten or split it. If you see a red highlight, your sentence is so dense and complicated.
2. Grammarly
From grammar and spelling to style and tone, Grammarly helps you eliminate errors and find the perfect words to express yourself. Get corrections from Grammarly while you write on Gmail, Twitter, Google Doc, Microsoft Word, LinkedIn, and all your other favorite sites.
3. Hubspot Blog Idea Generator
It's a free blog topic generator tool. Just Enter up to five nouns for topics you want to write about and Click "Give me Blog Ideas." In a matter of seconds, the tool will generate a week's worth of blog ideas.
4. Canva
Use Canva's drag-and-drop feature and professional layouts to design consistently stunning graphics. Canva has everything for amazing designs: free and paid images, social media posts, photo filters, icons, marketing templates, newsletters, infographics, brochures, resumes, postcards, and much more.
5. Portent
Frustrated by the same old titles? Get creative with Portent's Content Idea Generator. Certain to knock writer's block down, enter a keyword, and give it a spin.
6. ProWritingAid
ProWritingAid offers world-class grammar and style checking, combined with more in-depth reports to help you strengthen your writing. A unique combination of suggestions, articles, videos, and quizzes makes writing fun and interactive. It comes up with Chrome extension.
7. Scrivener
Scrivener is the go-to app for writers of all kinds, It allows you to view your notes, research, outline, and writing all in one place. It comes with several helpful tutorials.
It provides everything you need to start writing and keep writing.
8. Google Docs
Google Docs is a great tool for collaboration. It allows you to invite others to make suggestions and comment on your work. I use it for nearly everything I write.
9. Evernote
A single place for your notes, ideas, lists, and reminders. Take notes anywhere. Find information faster. Share ideas with anyone. Use notebooks, tags, or our powerful search to find everything you need quickly.
10. Freedom
Freedom can help you to increase your productivity. It allows you to block apps, social media, email, and whatever websites you choose — and on your own schedule.
11. Draft
Draft functions like Google Docs. This online word processor not only keeps track of how many words you write per day, but it also emails you daily reminders about your daily word count goals.
12. Milanote
Milanote organizes your research, ideas, characters, and outline in one place. It's an easy-to-use creative writing app to organize your research, ideas, characters, and outline in one place.
13. OmmWriter
OmmWriter makes it easier for you to concentrate. Based on a natural setting, it effectively insulates your mind from distractions and sets up a direct line between your thoughts and your words.
14. Noisli
Noisli provides background sounds that help to mask annoying noises in order to keep you sane, improve your focus, and boost your productivity. Choose from a range of soundtracks, such as rain, coffee shop, wind, lake, and more.
15. Cliche Finder
Cliché finder finds and highlights clichés in your writing so you can remove them. Find clichés in poems, text, or other creative writings with a simple click of a button.
16. Ideaflip
Don't want to write down everything on a piece of paper? You can use Ideaflip. It's a beautifully simple web app that's perfect for group brainstorms and individual ideas. Write down, manage, and develop your ideas.
17. StackEdit
StackEdit is a great tool for converting text into .html or copying it from WordPress, Google Docs, or Word without the formatting changing.
18. Copyscape
Copyscape tool helps to detect duplicate content. Keep your content as original as possible.
19. Hootsuite
HootSuite is a great social media management tool that makes scheduling and publishing posts a piece of cake. Easily manage all your social media and get results with Hootsuite.
20. Coschedule Click to Tweet
This plugin allows you to create tweetable content for your readers right from WordPress easily. Make it easy to share your content on Twitter, and grow your traffic.
21. YoastSEO
If you're a WordPress user, you need a YoastSEO tool. It can help you come up with powerful SEO titles and meta descriptions. It also helps you assess the quality of your content and provides changes for the same too.
22. 750 Words
750 Words encourage you to write more regularly. This tool asks you to write 750 words a day. It's a completely private space and you can write about anything that comes to mind.
23. Calmly Writer
Calmly Writer has been designed to help you focus on writing. As you start typing, all the distracting options disappear from the interface. Calmly also includes "focus mode" option, which highlights only the paragraph you are editing at the time.
24. WordCounter
Paste in your content in the box and it'll spit out exactly how many words you have. Apart from counting words and characters, our online editor can help you to improve word choice and writing style, and, optionally, help you to detect grammar mistakes and plagiarism.
25. CoSchedule Headline Analyzer
CoSchedule's Headline Analyzer tool helps you write powerful and engaging headlines. It analyzes your headlines on their type, word balance, use of emotional and power words, and character length.
26. Ilys
Ilys makes you restrict your inner-editor and focus only on the creative part for the time being. Let your creativity soar.
27. TitleCase
TitleCase tool helps you capitalize your titles and headlines for different publications.
28. Typewrite
Typewrite is one of the best content writing tools that helps you to write more efficiently. This tool allows you to write more efficiently.
29. Zoho Writer
Zoho Writer is a powerful word processor available across all of your devices. Collaborate with teammates in real-time. Create elegant, inspiring documents for free.
30. SmartEdit
SmartEdit is a tool that's there to help you as you edit. Polish & improve your writing with SmartEdit for Word. Identify word and phrase over-use and spelling mistakes.
31. Word2CleanHTML
This tool will convert your MS Word or Google Docs text into clean HTML. Word to Clean HTML strips out invalid or proprietary tags, leaving clean HTML that's safe for use in web pages and ebooks.
32. Thesaurus.com
This tool will Improve your writing with grammar checking and synonym suggestions. Just write or paste your content, email, or story into the Word Swap tool and this tool will do the rest.
33. Mailchimp
It's an email marketing tool. I suggest it to beginner bloggers and entrepreneurs to get familiar with email marketing.
34. Upscribe
35. Sumo
Sumo is an easy to use tool to grow your email list. Build sign up forms and embed on your website.
36. Google Slides
I create all my ebooks and PDFs through Google Slides.
37. BlindWrite
BlindWrite forces you to write blind and edit. A white-on-black text editor that asks you what you want to write about and for how many minutes.
38. Small SEO Tools
It's a complete set of tools. Check plagiarism, rewrite an article, translate the content, run a spell checker, count words or change text cases.
39. Ginger (Spell Checker)
Ginger corrects your typos, phonetic mistakes, severe spelling mistakes, and misused words based on the context of a sentence.
40. Keywords Everywhere
Keywords Everywhere shows you monthly search volume, cost per click, and competition data of keywords on multiple websites. You can easily install it on either chrome or firefox.
41. Quetext
Quetext helps you to find plagiarism with less stress with a click of a button and an easy, immersive experience.
42. Trello
Trello is the visual collaboration platform to collaborate, communicate and coordinate on all of your projects. It also comes up with easy to use templates for bloggers.
43. Pixabay
Finding high-quality, free to use images is a major battle every blog writer fights. Visuals are a crucial part of a great blog article. Pixabay helps you to find amazing, high-quality images.
44. Quora
Quora is a great tool for writers and bloggers. It has everything you need to engage with your audience. Real people are asking questions there and you can use it to find a lot of great ideas for your blog posts.
45. Buzzsumo
When it comes to finding blog post topic ideas, you really can't beat BuzzSumo. Type a keyword in the BuzzSumo search box and hit enter. And it will show you the best performing content for this keyword (with social engagement).
It also gives Evergreen Score (content is still relevant or not) to each of the content.
46. Product Hunt
Product Hunt can be your friend to get new topic ideas. PH has a growing forum called "ASK" where people ask questions (problems they are looking to solve).
47. Google Trends
Search your topic on Google Trends to see search volume for the different keywords and phrases you're considering using.
48. Lightshot
I love this simple and convenient screenshot tool. Just select an area, edit your screenshot and upload it to the server. Easy to use interface, nothing useless, and lightweight.
49. On Writing (Book)
A book by Stephen King. I HIGHLY recommend it to all the writers and novelists out there.
50. The Elements of Style (Book)
This style manual offers practical advice on improving writing skills. This book can help you communicate more effectively by showing you how to enliven your sentences.