Top 10 Richest Comedian in Nigeria 2021
In the previous two decades, the comedy industry has grown significantly.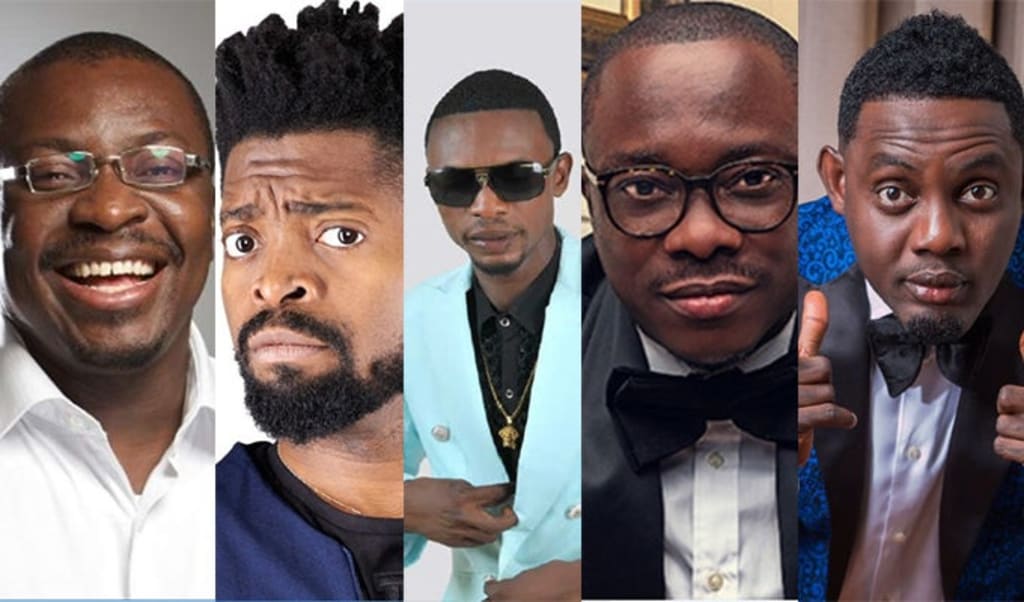 The expansion of this business has resulted in a slew of smart, witty superstars with a staggering net worth that may seem impossible to believe.
They have built a name for themselves through their craft, and their hard work, devotion, and consistency have made them the richest comedians in Nigeria.
The great success that these comedians have achieved has piqued the Nigerian public's curiosity in the comedy industry.
As a result, there are a slew of comedians currently working inside the industry's confines.
The top ten richest comedians in Nigeria will be discussed in this article.
For Nigerians who are fans of many of these top comedians who help lighten our days, even the darkest ones, this is a significant topic of interest.
10. Akpororo Net Worth: N350 million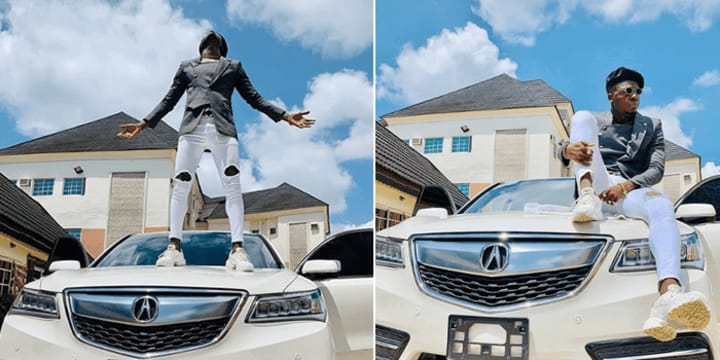 When it comes to Nigerian comedians, Jephthah Bowoto, better known by his stage name Akpororo, is a household name.
He has a unique style of showing and disseminating his jokes in a compelling way that makes everyone laugh out loud.
Despite his origins in Ondo state, his very active play-acting and charisma is largely linked to the fact that he grew up in Warri.
Through sheer hard work and dedication to what he likes to do, Akpororo has established quite a name for himself.
It is already common knowledge that Akpororo charges at least one million Naira every show.
Aside from that, his work has landed him a slew of endorsements, allowing him to host shows on his own.
His net worth reflects how far he has come, making him one of the wealthiest comedians in the world.
9. Gordons Net Worth: N400 million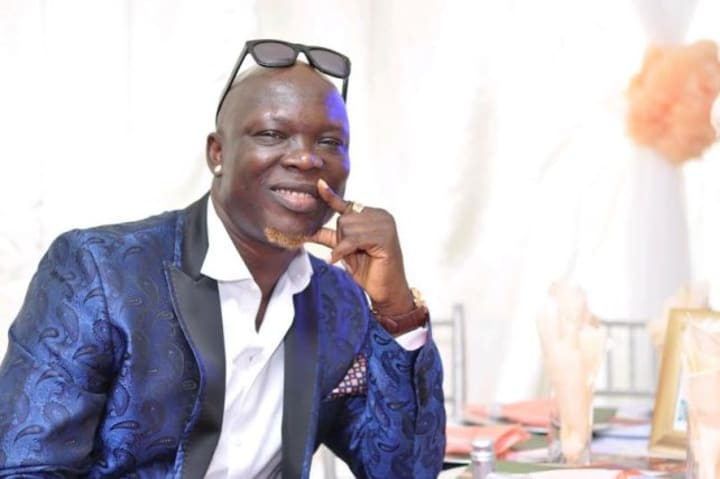 The critically acclaimed comedy Berlusconi is a hysterical character in whatever he does. Because of his witty sense of humour, it's impossible not to like him.
Gordons, whose full name is Godwin Komone, has had a fascinating career thus far, having started off as a priest.
He had to go in pursuit of brighter pastures and try his hand at comedy, a choice that eventually paid off.
Gordons has a personal comedy series to his name, despite making most of his money from the shows he hosted and invitations to other shows.
The 'Gordons Comedy Clinic,' which has five editions to date, is the name of this series. This series is a collection of many of his comedy classics, which are highly regarded by his followers.
Gordons also receives a lot of money through his Globacom sponsorship, which includes a multi-million dollar deal as a Globacom ambassador.
He has firmly established himself as one of Nigeria's wealthiest comedians.
8. Gbenga Adeyinka Net Worth: N500 million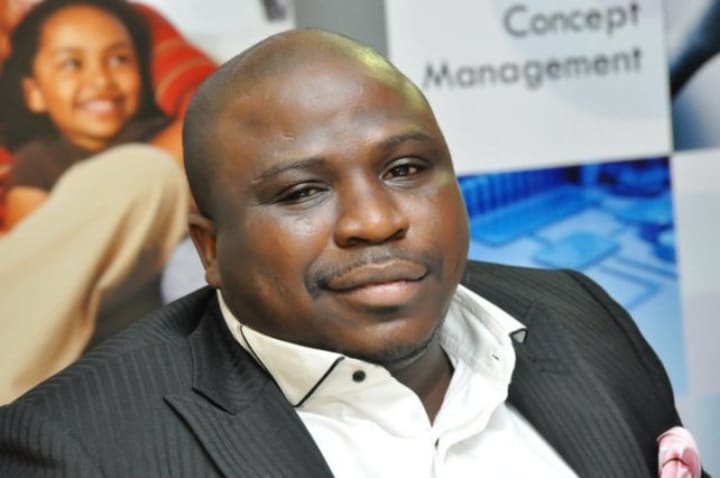 Gbenga Adeyinka is a multi-talented comedian who is skilled in a wide range of disciplines.
Gbenga is best known as a comedian, although he also works as a radio host, actor, writer, and Master of Ceremony. This man, a self-proclaimed Comedian of the Federal Republic, possesses such intelligence (CFR).
His ability to communicate in a variety of Nigerian languages provides him an advantage in learning about people, races, and traditions.
This is why he can easily make a joke out of any event or location. He constantly has a new joke in his pocket, making his audience helpless in the face of wild laughter.
His comedy magazine, Laffmatazz, is one of his most well-known works in the industry.
7. Bovi Net Worth N600 million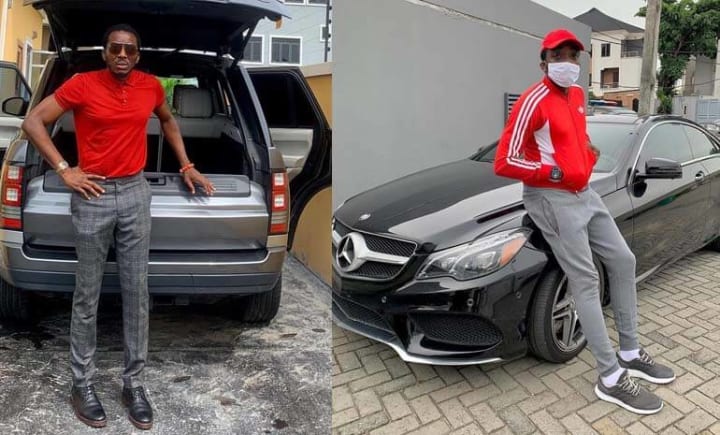 Abovi Ugboma is in desperate need. Bovi is also one of Nigeria's most prominent comedians.
He has worked in the sector for a long time, and his net worth is commensurate with someone who has toiled day and night to achieve the success he has today.
His inclusion on the most recent list of Nigeria's top 10 wealthiest comedians is no accident, as he generates a lot of money from shows, hosting, endorsements, business endeavors, and other activities that contribute to his net worth.
Bovi's comedic career began modestly, with his debut appearance in the family sitcom 'The Extended Family' in 2007.
He considers himself to be one of the best comedians to ever grace the Nigerian comedy scene as a result of his hard work, devotion, and determination.
6. Okey Bakassi Net Worth: N800 million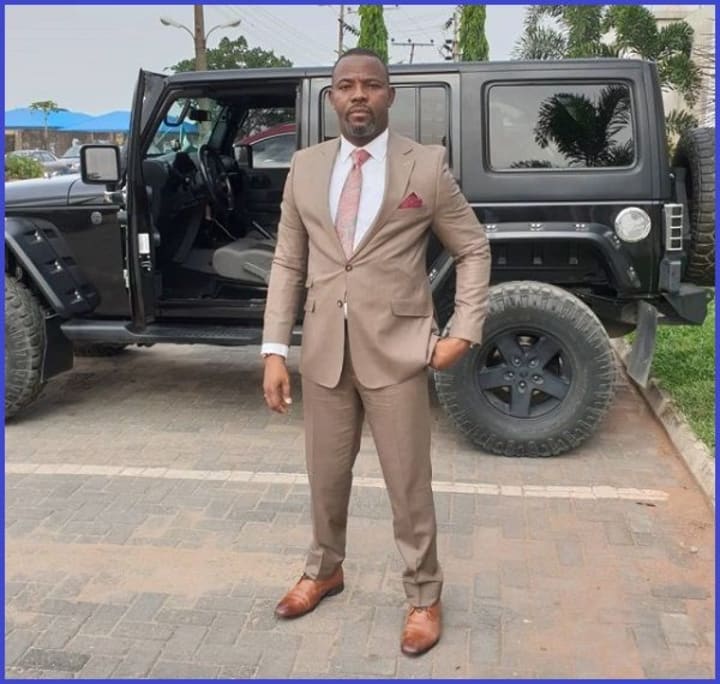 Okechukwu Anthony is a clearly gifted comedian who expertly delivers jokes to his audience while maintaining a calm and collected demeanor.
His audience, on the other hand, is shown laughing heartily as a result of his devious method of generating laughs from unusual settings or events.
He has received numerous invitations to events both domestically and internationally as a result of his obvious knack for humor.
Although it is unclear how much he earns or charges per show, his declared net worth makes it evident that it must be enormous.
One apparent takeaway from his career is to keep doing what you love even when the odds are stacked against you.
Okey Bakassi is currently Nigeria's 6th richest comedian.
5. Julius Agwu Net Worth: N1.5 Billion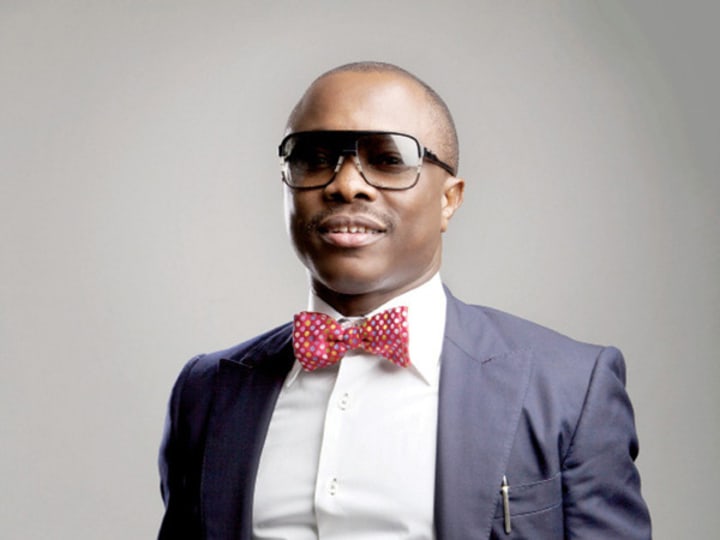 Julius Agwu is the first man on this list to reach the N1 billion milestone, and he is well-deserving of every bit of his fortune.
Julius Agwu, if there is anyone who deserves to be referred to as a star figure in the comedy world, it is him.
Despite having undergone more than four operations and spending up to five months in a coma, Julius Agwu swiftly put his life behind him after his recovery to focus on what he knows and loves: comedy.
His tenacity, resilience, and courage are qualities that every Nigerian teenager can emulate in order to succeed in their chosen field.
Julius Agwu, one of Nigeria's wealthiest comedians, is well worth it all.
4. I go Die Net Worth: N1.8 Billion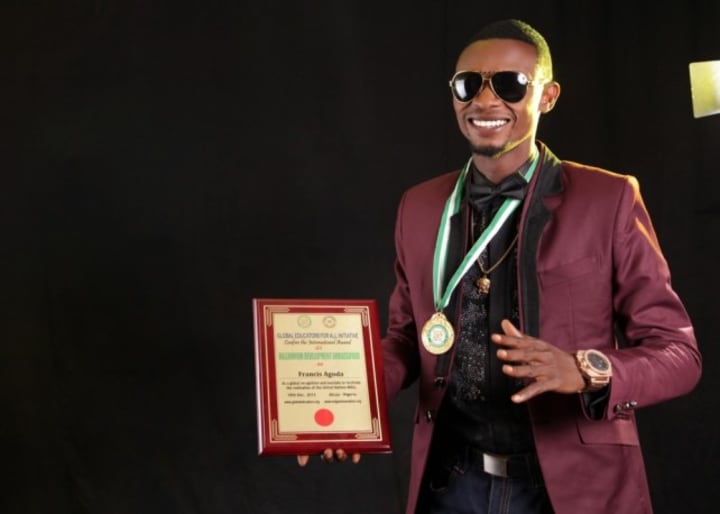 Appear no further than I Go Die if you want to see someone who doesn't look like a billionaire. Never, though, judge a book by its cover, as the adage goes.
I Go Die is perfectly described by this saying. Despite his frail appearance, I Go Die is one of the rare celebrities who has had a successful comedic career to date.
I'm sure his position and net worth on the list of Nigeria's wealthiest comedians is enough to demonstrate his achievement throughout the years.
He is the first comedian to perform a seven-country European comedy tour. As a result of his accomplishments, he was also hired to perform at the UNESCO cultural week, where he won an award. I'm going to die has such a prestigious reputation.
3. Basketmouth Net Worth: N2 Billion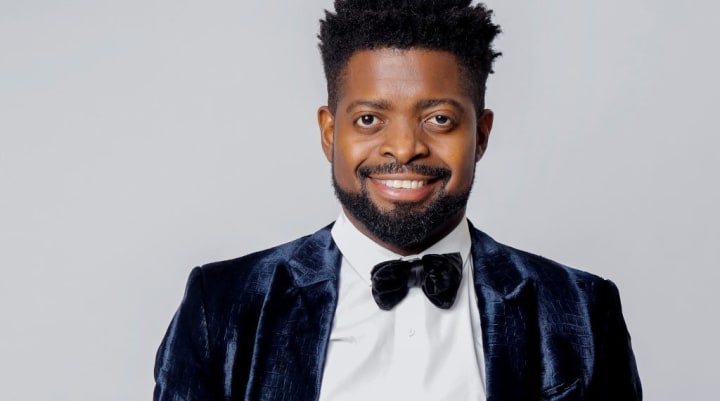 Bright Okpocha is a talisman for arranging events and ceremonies, as well as a comedy master and celebrity actor.
One of the characteristics that make him compatible and comfortable with nearly any form of entertainment is his versatility.
He is so brilliant that in 2005 and 2006, he was awarded the National Comedy Award as well as the accolades for Best Stand-up Comedian of the Year. That was back when he was just starting out in comedy.
For someone who originally intended to pursue a career in music to be so successful in comedy demonstrates his immense talent.
Though he makes a lot of money through his multiple endorsement deals with many of Nigeria's biggest companies, including Globacom, he also makes a lot of money from his own shows, which he hosts both at home and overseas.
The majority of these shows are normally worth millions of dollars. Basketmouth's absence from this list of Nigeria's wealthiest comedians would be a crime.
2. Ayo Makun Net Worth: N2.5 Billion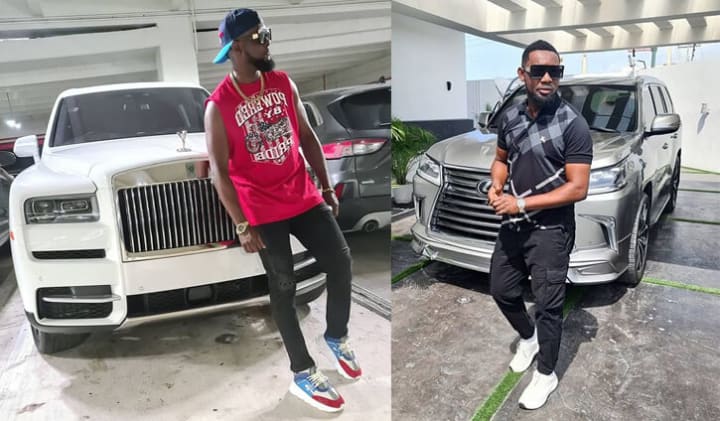 Ayo Makun is such a well-known comedian in the profession that his efforts were recognized and he was named a United Nations Peace Ambassador.
After establishing himself as one of Nigeria's most powerful comedians, he has used his power to help a number of comedians who were in desperate need of a boost in their careers.
While he was born and raised in Delta State, he relocated to Lagos to pursue a profession. Many other artists have emerged and established themselves as a result of his work.
The majority of the comedic shows you see are produced by AY. Every now and again, these shows, including A.Y live shows, are hosted.
A.Y. wanted to go out and try his hand at film making in order to broaden his horizons. He just kept going after this venture since it was so successful.
He has since gone on to make a string of commercially successful films. 30 days in Atlanta, a vacation to Jamaica, the wedding party, ten days in Sun City, American Driver, and Merry Men are among them.
No one is more qualified than A.Y to be one of Nigeria's wealthiest comedians.
1. Ali Baba Net Worth: N3 Billion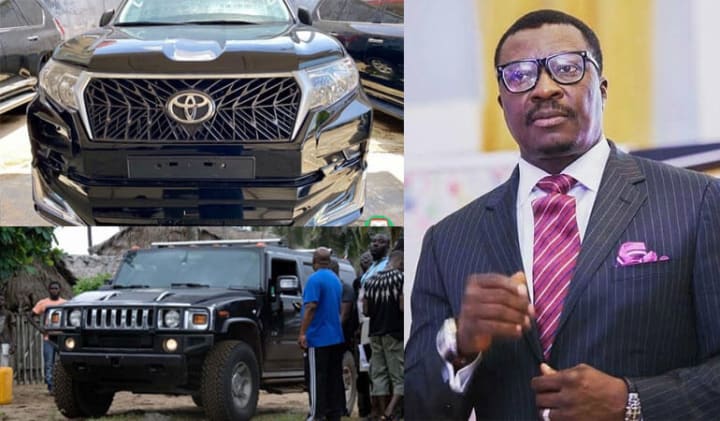 The Nigerian comedy industry can be credited to Ali Baba as its founder, only creator, and innovator.
Ali Baba is credited with carving a space for humor in the Nigerian entertainment business, as well as making it a professional area, with a career that dates back to the early 1990s.
He began his comedy career at a time when few individuals had a flare for standup comedy, and he was able to reap good results in later years.
The other successful comedians the industry has developed, as well as the cash proceeds from the field, are examples of these beneficial fruits.
Today, we can confidently assert that many other comedians are benefiting from Ali Baba's enormous efforts and sacrifices.
You can call him an Icon, a Legend, or an Idol. He's deserved every penny of it. For someone of his level, his leadership on the list of wealthiest comedians is well merited.
Alibabaa is Nigeria's richest comedian, as evidenced by his net worth, and he deserves no less.