Tools Which are Helpful If You Own A Small Virtual Business
In the present time, all the businesses, both big and small, are recovering from the effects of the pandemic. In the last year, many companies have closed down because they could not adapt to the changing scenario because of the pandemic.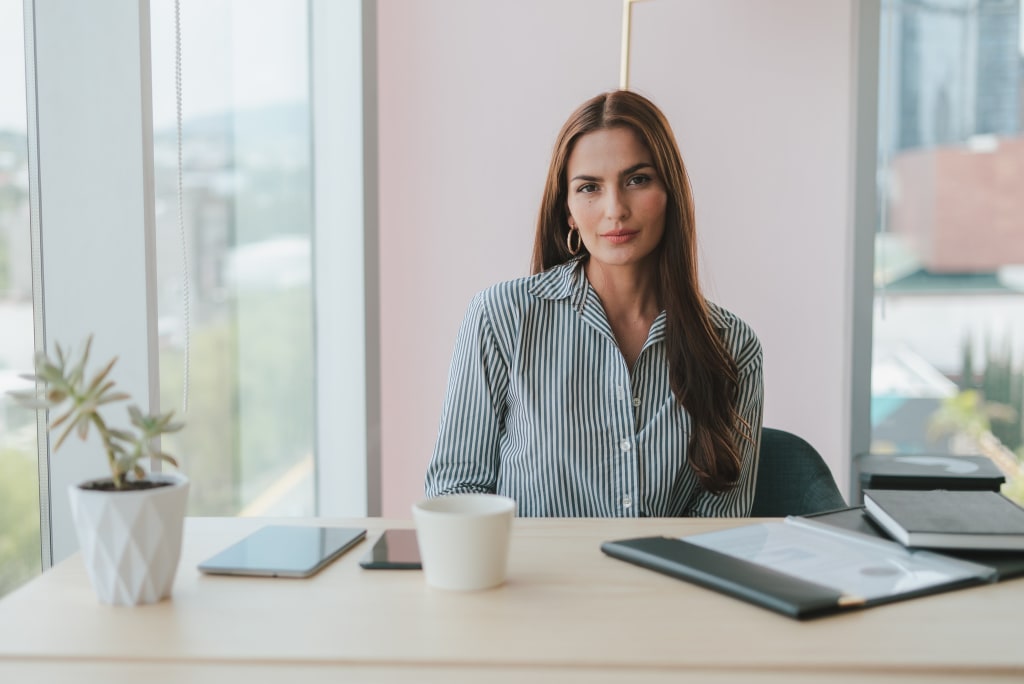 Image credits:- Pexels
Businesses that had physical shops could not afford to keep incurring losses. Out of the lot, the business owners who were making efforts to turn their brand virtual exist today.
According to reports, in the last year, around 83% of the total number of businesses worldwide have shifted to the digital spectrum. If you are one of those, then it's high time you made proper arrangements to ensure that your business does not tip over. To make sure that you keep earning profits, you first need to choose the best listing site in India. If you start with the best, transition to the rest will be easier.
However, choosing the best listing site does not meet that you scroll through the internet and select the most popular one. It would be best to do your research properly to understand the best one based on your business goals. The next thing you need to do to make sure that you have successfully transitioned into the digital space is to use online tools, which makes the transition feel immensely seamless.
Like in an office, you have an employee in every department, you need tools to manage various business functions. The following list of seven tools will come in very handy if you have just moved into the digital spectrum or are planning to do so. Let's discuss these seven tools in detail and how each one will help you grow your digital business.
Tools That Help Your Digital Business Grow
1.Hosting Your Website Keeps It Secure
You are aware of the fact that online presence is an essential characteristic of your business. Your potential clients and customer choose to do business with you depending greatly upon your online presence. It would be best to make sure that your official website has detailed information about your products and services.
To retain your online presence and keep your website up, you need an efficient hosting partner. Using a powerful hosting tool will make sure that your website does not crash all of a sudden and is safe from hackers. HostGator is a powerful tool, which comes pre-equipped with website building features.
2.Proper Marketing Boosts Your Brand Visibility
Digital marketing is all about advertising your online presence on social media. You are attracting the audience to visit your website. Digital marketing and free SEO tools make sure that whenever you are going to use keyword detection, and notify you whenever the name of your business is mentioned.
HubSpot is a fabulous tool if you want to use keywords and promote your business on all the popular social media platforms. In addition to keyword monitoring, Hubspot helps you publish content directly to LinkedIn, Facebook, Instagram, and Twitter.
3.Managing Payables and Receivables is Crucial
When you own a business, a lot of transactions take place regularly. You need to keep a record of everything manually. However, thanks to the digital transgression, you can now make use of Bill.com, a digital billing tools that help you keep a record of all payables and receivables.
4.Accounting Tools Help Track Business Growth
After you make sure that the expenses are being taken care of, it's time you think about the overall financial health of your business. Quickbooks is fabulous online tool that has several accounting functions programmed into it. The best part is that it can be integrated seamlessly with all your other devices.
5.Project Management is the Pillar of Your Brand
The importance of this function is apparent. You know very well the duties a project manager has towards a company. Accordingly, it would be best if you had a robust tool to match the perseverance of a project manager. Toggl Plan is a fantastic project management tool. It is ideal for small business owners, as it comes with a simple learning curve.
6.Video Conferencing is Essential for Communication
Everybody used to make video calls in the past, and meetings were held from their offices. In the present time, though, everything needs to be conducted from home. Right now, there are a variety of apps and tools that you can use to make sure video conferencing does not take a backseat. The best example of such apps is Skype, Zoom, and Google Meet.
7.Appointment Schedules Need to be Tracked
Scheduling an appointment is still as tricky as it was in the past. However, extra help can make things smoother. It isn't easy to put your finger on just one appointment scheduling tool. If you research the web correctly, you will come across some top-notch options.
Ensure a Smooth Transition for Your Business
The above article details the business functions that need to be dealt with before transgressing to the digital spectrum. You also have detailed information about several tools that will make sure you manage every operation properly.
business
About the author
Hi my name is Sandip and I used to publish tips and tricks about various topic such as lifestyle, travel, food, family planning etc. Checkout the this website Haarway - India's Best Local Search Engine.
Reader insights
Be the first to share your insights about this piece.
Add your insights