Tomorrow and tomorrow and tomorrow…
On yesterday… and using today to make tomorrow better…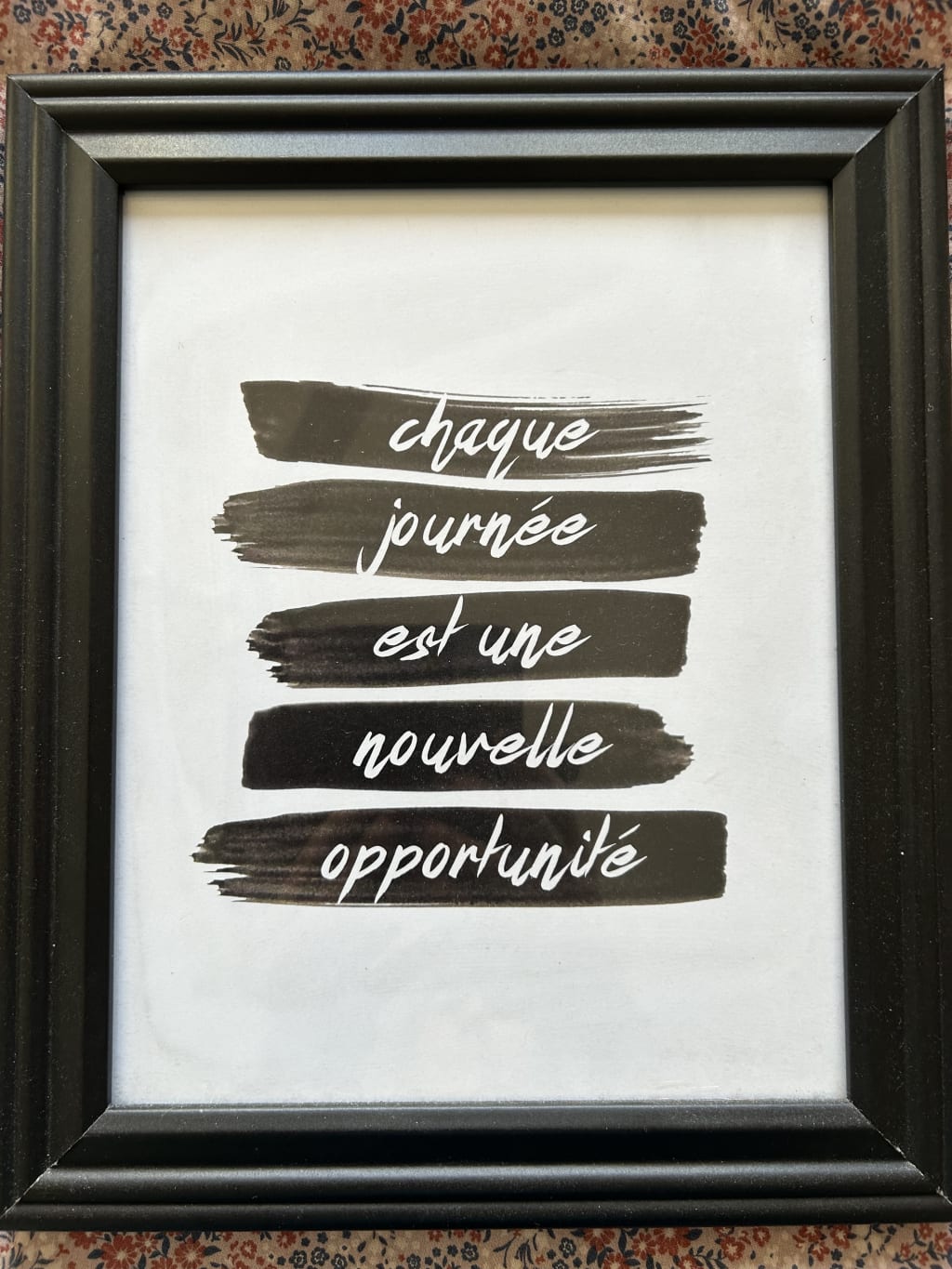 A gift from the Great Smurphette, Chrissy Murphy
It's a sunny winter Sunday afternoon and I have been cleaning the house: decluttering in an effort to establish some semblance of order while also trying to get organized for the week ahead.
Some folks go to church; some go for a run; others sleep off the night before.
I'm not saying I didn't sleep in, but like most days, I honestly try to have something to show for my time. So today, I've been tidying up.
As I clean, I reflect, and not unlike when I'm wide awake at 3am, I reconsider and bemoan things I've said or done in my life. And let me just clarify - it's been a good life! But I'd be remiss if I didn't occasionally shudder at some of the memories I have; over some of the decisions I've made, all of which, good or bad, have also shaped me into becoming who I am now…. which is, hopefully, a humbler and wiser product of growth.
That said, as I spruce up my home, I drudge up some things from the past in my psyche - things I wish I'd said or done differently or perhaps not at all.
Isn't it funny how the sh*tty stuff comes to the surface first? I think of all of the times I lost my patience with the kids or argued with my parents or said the wrong thing to a friend at the absolute worst time or showed up somewhere I had no business to be to begin with? It's not the warm and fuzzies that come up… and I know they're there. Because the good stuff that happened also helped to make me "me". I'd also like to think that the good far outweighs my perception of the bad. But as I straighten up the house, I extract the cobwebs of my mind that are still so deeply ingrained in the feelings I continue to carry; the regrets I still hold; and the fact that I cannot change what has happened.
As I engaged in this act of catharsis, I also chanced upon and dusted off a framed picture of a quote given to me a few years ago by an "old" friend, Chrissy. Yes, she is a bit older than I am, but our friendship dates back to our university days, well over 30 years ago.
"Chaque journée est une nouvelle opportunité".
Quite literally, it means "every day is a new opportunity".
It reminds me of Anne of Green Gables.
"Isn't it nice to think that tomorrow is a new day with no mistakes in it yet?"
I'm reminded once again that the past is just that: it has passed. I cannot change it.
But tomorrow… ah, that's a gift.
Just like today.
It's not over yet. I can make it what I want it to be. I can use it to plan and make the week ahead run just a little bit smoother.
Although I can't use tomorrow to right and wrongs from yesterday, I can begin anew and greet the sunrise with a spirit of positivity and wholesomeness… or of regret and negativity.
The choice, as always, is mine.
And like I used to tell my kids: make good choices.
I have it in my power to do the very same.
And if a hot mess like me has that power, then so do you.
Knowledge is power. Use it wisely. And as the old saying goes, once you know better, you can do better.
Now if you'll pardon me, I must go fold the clothes in the dryer…. And maybe even put them away.
So have a happy Sunday - and an even better week ahead.
About the Creator
Ms. Carroll is a 40-something year-old veteran public servant and mother of three adult children. She and her partner Hal live in Amherst NS with a sweet, anxiety-ridden rescue dog. Shelley loves running, red wine, and laughter.
She/Her
Reader insights
Be the first to share your insights about this piece.
Add your insights