Financial Tips to Follow While Opening a Successful Bakery to Avoid Falling Into Debt
Financial Tips to Follow While Opening a Successful Bakery to Avoid Falling Into Debt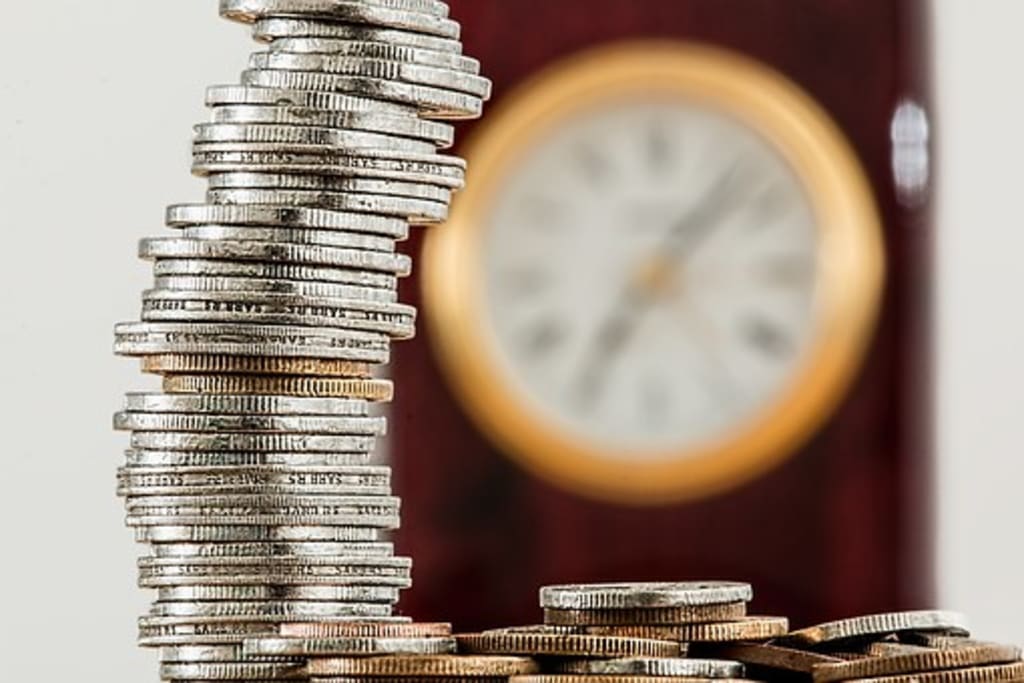 In most neighborhoods around the world, bakeries are rather staple. They are the ultimate spots for you in case you are trying to purchase holiday pies, birthday cakes and any other tasty delicacies, just for satisfying your sugar cravings. Well, being on other side of the line and running a business might not seem to be that sweet of a deal as the path is quite rough and hard. Starting your very own bakery is a costly endeavor. Right from securing a proper lease to stocking up some of the primary quality raw ingredients, you have to spend a great deal of money on that.
To top it all, hiring workers to work under you and buying heavy duty expensive equipment are some of the additional costs in the list. As per some of the thoughtful resources, starting a bakery will cost you nearly $10,000 to $50,000, to say the least. Furthermore, if you check out the notes from NationaldebtRelief.com, you will realize that the US itself has around 6000 bakeries with total annual earnings of around $3.8b. So, it is mandatory that you follow some financial tips to operate a bakery successfully and avoid tripping into debt.
Avoid Overspending with Branding Everything
You don't have the liberty to invest money and brand everything possible revolving around your bakery. There is no need to brand every single thing that your bakery consists of before opening the door for the crowds.
• Even if your products go out in white paper bags, it is fine as long as they are fresh and taste nice. No one will remember the packaging once the taste is mind boggling, which is what bakeries are all about!
• If you ever start printing out multiple boxes, bags, tees and coffee cups, you are wasting money. Chances are high that you might end up with a bag which is not of the right size or have to decide switching cups from 16 to 12 oz. at that point, those extra printing is waste of money.
• Remember that marketing people have their own advantages and would want you to print everything. Be patient and make sure to see what exactly you need to market majority people and only print those items.
• Always remember that a lot of things change within the first year of running a business and the same goes with bakery lines. so, you need to hold your horses before printing out everything you need for promotion.
Utilize Proper Equipment Financing
For all the business owners out there, it is super advantageous to use equipment financing for assets. For example, you can spend some bucks on ovens, fridges, dough proofer and even POS system.
• It actually ensures that they are able to keep the credit card, personal capital and bank line settled for other things, which will help them to make money over time.
• You might have to save liquid cash for some of the other expenditures, which will remain as safety measures by your side.
• Whenever you are actually considering equipment based financing, there are certain questions you need to know. The first one is whether you own it or not. Will this kind of investment prove to be useful longer than what you paid for?
Be sure to get answers as that helps in defining the structure of the financial agreement you have.
Make Sure to Build Your Client Base Proactively
Try to check on some of the events which you can support through your bakery line. Check out if you can set up a table and then send out some samples. You can bring in some of your business cards but do not use it as your personal sales event. This is the time for you to be generous, happy, and rather grateful to meet some of your potential customers.
If you want, you can bring in some treats to neighbors within the shopping area. But, be sure to let them know who you are and where your bakery is situated. The more relationships you can establish between neighbors and the fellow business owners, your results will turn out to be better.
Be sure of the break-even point:
All the smaller retail bakery lines are the only one doing their own manufacturing right from the scratch. So, their success rate solely depends on getting up their sales to the break-even point depending on the fixed expenses. After that, they need to control variable expenses to fit right into a structure.
• Primarily, around 25% of the fixed expense should be towards cost of goods like ingredients and packaging.
• Then you have to invest around 35% as labor charge, 30% for the overhead and finally 10% as profits.
• These kinds of changes and differences can prove to be rather challenging for manufacturing some of the retail bakeries as they are mainly paying rent and then using more than half of the space for storing and manufacturing purposes.
• You will see very few such bakeries which opened their doors in the last 15 years. Some of the newer variations these days will include chairs and tables, beverages and food. It has been found out that it is easier to reach the gross profit levels by following modern variations other than manufacturing it like old days.
• No matter whatever variation you have chosen, it is mandatory for you to know where the sales are actually coming from and proper expenses associated with producing each of those chosen categories.
Avoid Sacrificing Quality Any Time Soon
Unfortunately, most of the bakeries based items will cost more than what the consumers are likely to pay at the super market. So, the quality of the food items needs to be pitch perfect and only of the top notch level. If not, then the consumers will prefer visiting the supermarket for buying that cake rather than spending extra on your bakery.
You can log online to learn more about the ways you can save a bakery financially from going downhill!