Tips for buying brands
Brands & trends: how people are making money on trends?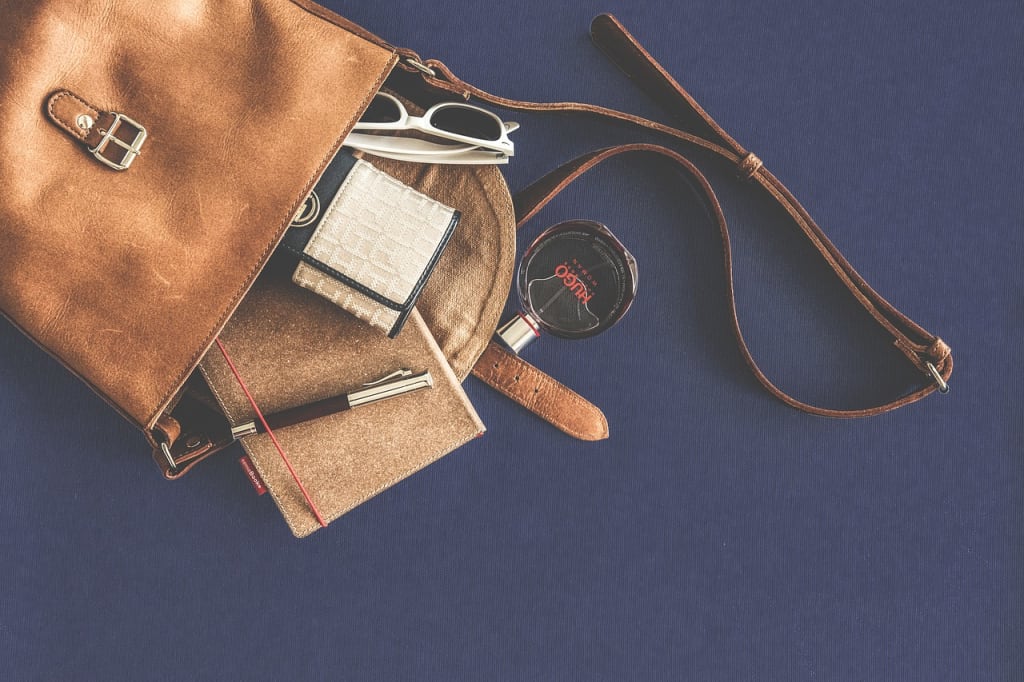 Counterfeit brands make money off of creating replicas that are commonly being sold under authentic names so it is pretty easy to get caught in a trap if you aren't familiar with spotting red flags.
Mostly, the replica brands choose to produce some of the trendiest items at the moment. We understand how hard shopping on a budget can get, especially while willing to buy popular brand items; Nobody deserves to buy a counterfeit product, believing it's authentic.
Because of the reasons above, today we'll be discussing the issue of how people can be fooled by these counterfeit items and how to avoid them.
Brands & trends: how people are making money on trends?
To be honest, trends in our day and time change super often, but whenever an item is trending, it gets the full attention of people as well as counterfeit brands.
The main question is, how do people manage to make money on trends?
If one manages to spot a trend early enough, then producing the product and selling it can be a huge deal. The trend doesn't necessarily mean fashion, for example in 2017 fidget spinners took over the market and those businessmen who managed to act quickly and accordingly made a lot of money.
Not only producing an item but buying it in batches and then reselling it at a higher price can make a lot of difference on one's wallet.
People find many ways to make money on trends apart from selling the goods: reviewing it fast enough on YouTube can get you new subscribers, new visitors, and therefore more money too.
Even ads can be used for it
So clearly, there are many ways to make money off of trends, the most important thing is to find it early enough, do some research and use the opportunity.
Market of popular brands
When it comes to popular fashion brands, every country has its distinct favorite: The US and Canada love Loewe, France, as well as most of the western European countries prefer Louis Vuitton, while Italy is a Gucci lover.
Louis Vuitton is the most googled brand all around the world which speaks of its popularity, while Gucci comes in second.
What makes these brands so popular? Well, we'd say it's the combination of innovation, exclusivity, and quality that creates timeless pieces.
Are brands affordable for everyone?
No matter who you are or what you do for a living, we can all agree on one thing, possessing an item from a famous brand is something we all desire. No matter if it is just a small pin or a suitcase, owning a famous brand just feels good. That is why markets all around the world are filled with different brand items.
This need of owning a famous brand item can lead a person to search for the best deals online that are too good to be true. As a result, they get counterfeit products with many visual flaws not to get into the details.
The problem in owning a fake brand item isn't only about the environmental damage or visuals but the fact that a person doesn't even know that they have bought a counterfeit item.
Authentication of brand item
For inexperienced eyes spotting flaws and differences for identifying the counterfeit item can be hard, but not impossible.
You need to be familiar with some of the most important authentication steps such as the overall look method, observing the material, analyzing the details... But no one can do it like professionals, don't you agree? This is where LegitGrails steps in with its legit check services done by the expert team.
It's not just that, you can get your authenticity certificate with the fastest turn-around time.
If you still prefer to do it on your own, go ahead and read their most detailed authentication guides. After reading some of them, you'll become familiar with several methods to legit check your brand item at home.
Conclusions
It gets easier and easier for counterfeit brands to fool customers that are searching for actual branded items instead of fake products. Just because these brands are trying to make money on trends doesn't mean customers don't deserve to have actual information on what they are purchasing.
There is nothing wrong with searching for good deals online, but be careful, one of the biggest red flags while buying a counterfeit item is a price that is too good to be true.
After purchasing an item, we advise you to leave the legit check process to professionals to make sure that your long-wanted designer piece is authentic.
Reader insights
Be the first to share your insights about this piece.
Add your insights