Tips for Building a Strong Online Presence for Your Business
Here are a few tips to help you build a strong online presence for your business.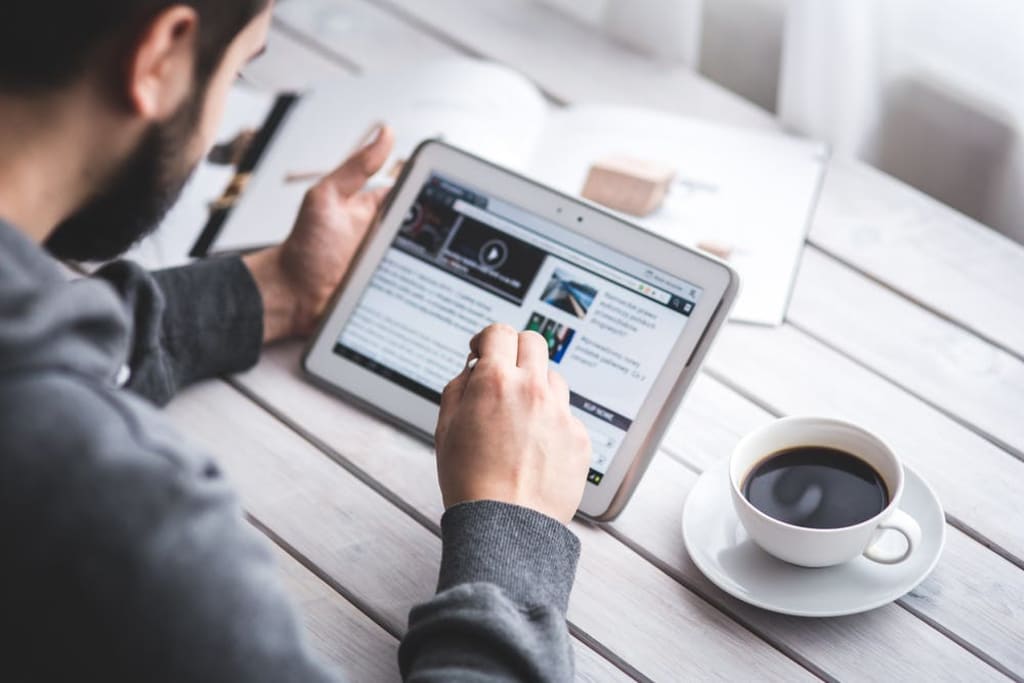 In today's world, so much happens online. People are constantly on their computers or mobile devices using search engines to read the latest news, check up on friends, find answers to questions, and locate businesses. In 2019, 81% of retail shoppers performed online research before making a purchase.
No matter what your industry, an online presence is vital to be competitive. It's not enough to have a website though. Your online presence needs to be strong to stand out against the rest of your competition. Here are a few tips to help you build a strong online presence for your business.
Create and Grow Your Email List
While it might not seem like it, an email list is a highly effective way to build a strong online presence. It allows you to engage with your existing and potential customers regularly. Create content, such as a newsletter, that website visitors need to sign up for to access. Promote the newsletter on your website and social media pages using a strong call to action (CTA). Regular engagement keeps your business in the minds of everyone who has signed up to receive your newsletters and updates.
Provide Content with Value
Content has been an effective tactic for building an online presence for years and continues to be so today. The most effective content is that which provides useful, valuable information. It provides your visitors with answers to their questions and helps them to gain a deeper understanding of your products or services.
It's not just written content anymore. While blogging is still a common form of content creation, you can create several other forms of content, including:
Whitepapers.
eBooks.
Infographics.
Podcasts.
Videos.
Strengthen Your SEO
With so many websites online, yours needs to stand out to make it to the top of the search results page. To do this, you need to strengthen your search engine optimization (SEO). There are many ways to improve your SEO, such as:
Incorporating keywords (including local keywords) into your webpages and content.
Using a link building service to get more (and better) backlinks.
Link to internal pages.
Improve webpage loading speeds.
Ensure your website is mobile-friendly.
Optimize for local searches.
Create a Digital Marketing Campaign
Marketing isn't like what it used to be 10 years ago. While some traditional marketing strategies have their place, many aren't as effective as they used to be. Instead, most businesses are putting a significant focus on developing digital marketing campaigns. Search engine optimization, content, and email newsletters are all part of digital marketing, but there are several other strategies that you can implement as well. You can use search engine marketing (SEM) or pay per click (PPC) advertising. Try affiliate or influencer marketing. You can even reach existing and potential customers on their mobile devices with SMS advertising.
Get Active on Social Media
Social media has grown substantially over the years. Just about everyone has an account these days. While it started as a way for individuals to stay connected, businesses of all sizes have jumped on the bandwagon.
Businesses can leverage social media as a way to connect with their existing customers as well as potential ones. It allows you to reach a wider audience than traditional marketing ever could. With several platforms to choose from, you can connect with people in ways never before possible.
When it comes to social media, you have to be active. Creating a profile and letting it simply sit won't do you any good. You need to post regular updates, respond to questions, and encourage feedback. Don't just advertise your business, though. Let your customers know what you're up to, share interesting news, and share statistics. With more activity, you stay in your followers ' feeds and in their minds.
A strong online presence is essential for any business. Taking time to create an optimized, organized, easy-to-use website, provide valuable content, and engage with your customers and followers will make you easier to find and encourage your target market to visit.op0pl;['