Three Tips (from a Black, Disabled Writer) for Getting Your Book Published in 2020
Getting published in 2020 may seem harder than ever (especially for a black disabled poet), as self-publishing through Amazon Direct appears to be the easiest way to share your story with the world because it's fast and free. But these three tips will have you independently published without compromising your truth!
There it is: my book.
It's lying in a protective, black padded envelope decorated in blue tape.
My heart is lying within those pages of the book, but I haven't even picked it up yet. Why? It's because I'm scared. Not scared because I don't believe in myself and the work. But, I'm coming to terms that the three months of DMs and emails back and forth with my publisher have come to an end. It's printed, delivered, and ready to be shared with the world. I don't think I'm ready yet.
As I lift open the envelope, there are a few copies of my book...in the flesh. It's real. My fingers graze across the pages, my own words this time. Not the words of a NYT Bestseller, but my words. Words that encapsulate the summer I graduated from college with a degree in photography and a disability. These words mark a time of falling in love, losing my identity, and finding a community in the loneliness that comes with having a disability while black. The pages are reminders of how far I have come, and only when I'm reading my own book (yes, authors can do that) will I look back. This book is a relic of the day I was awarded my first artist grant. When I saw Khalid in concert for the first time. Begging the Maryland State government for disability financial assistance and was later denied. My first Tyler, The Creator concert when he performed as IGOR in my small Maryland town. Nights where I looked to the sky because it was all I had. Long drives between Baltimore and Atlanta that I dedicated for thinking about love lost. The death of a close friend. The birth of a newfound confidence in myself as a black disabled artist.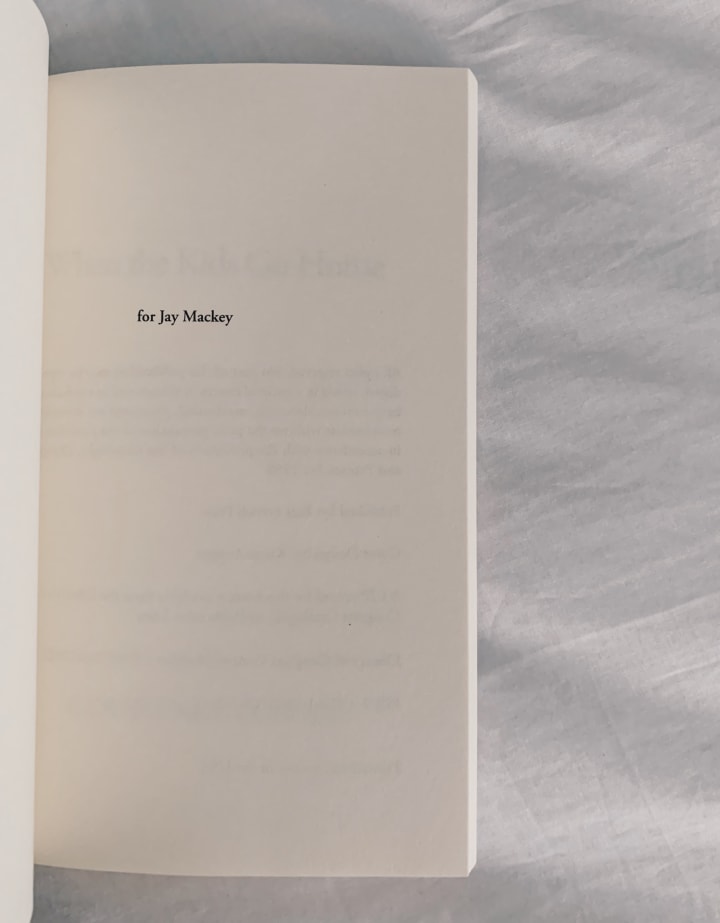 While the whole process of crafting this book was beautiful, cathartic, frustrating, and reflective, it was far from easy. Getting published in 2020 may seem harder than ever, as self-publishing through Amazon Direct appears to be the easiest way to share your story with the world because it's fast and free. However, if that's not your path to getting published like it was for me, here are three tips on how you can get your book published in 2020:
1. Search Instagram for small presses looking for chapbook submissions
That's exactly how I got published. I spent an entire summer searching the #callforsubmissions tag on Instagram. I can't tell you how many DM's I sent to small, independent presses, inquiring them to publish a book that didn't exist yet. I had no manuscript. All I had was year-old journals piled high with poems and a secret Instagram account that I posted to whenever I was going through something traumatic. The first lead I had for a publishing company completely fell through, and they basically silently cut me off. But in early November, everything came together after typed a message to East French Press with shaky fingers about how I was black and disabled and wanted my words to be in print.
2. Don't settle for presses that will deny you your truth
I'll admit that reaching out to these small presses was a defeating process for many months. Most of them claimed that my writing did not fit their "style", I was "aiming too high" in my goal of being published before the end of 2019, or how it "wasn't the right time" to publish me. This could all be true, but as a black disabled artist, I also couldn't find a press that was even accepting of my point of view and experiences. It was tough, but when Krista from East French Press insisted that I not be silenced because of who I was, I knew I made the right choice. She didn't cut out any of the poems where I discussed my blackness or the micro-aggressions that cut me like a knife in white-dominated classrooms. She didn't sway me to put a positive spin when I purged poems of coping with chronic pain and anxiety. Because of that, I am forever grateful.
3. Set deadlines for yourself to get the work written, submitted to your publisher, edited, and printed.
I knew I wanted to be published and printed by 2020. I manifested right before I graduated from college in 2019 that the summer after graduation, I was going to dedicate all of my time to writing poetry, and working toward a publishing deal. While all of my friends were jet setting to New York or L.A. to work jobs of a lifetime, I had to come to terms that my disability wouldn't allow me to work. So, I had to take an alternative route. I figured why not work on my own terms, doing something that I've been passionate about since elementary school: writing. So, I did that just that. I made it a goal to write at least one poem a day, until I had enough material to be crafted into a book. I'd reached my goal of 200 poems written, one that was apparently too far-fetched for some presses, but not for Krista. As formatting started, we had to let some go. Some were just too painful to put in the book, while others carried feelings I no longer felt. We had a deadline to finish the first draft by the end of November and the final draft by mid-December. The book took two weeks to publish and on January 11, 2020, I held my first book in my hands.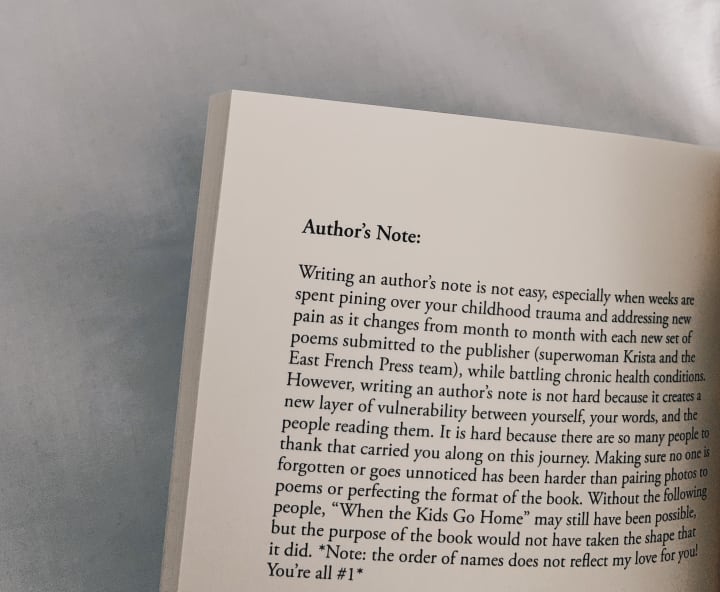 So while there may be barriers that seem as if getting a book published in 2020 is impossible, like Amazon's ever-growing market or the death of local presses and bookstores, it just takes commitment to finding the right one. Stay true to yourself, especially if you're of color with a disability. Don't let presses and publishers strip you of your story.
You can purchase my debut poetry anthology, "When The Kids Gome Home" here: https://efrench.press/?page_id=13!