Guides
Three Places You May Not Have Thought To Sell Your Self-Published Book Offline
Self-publishing 101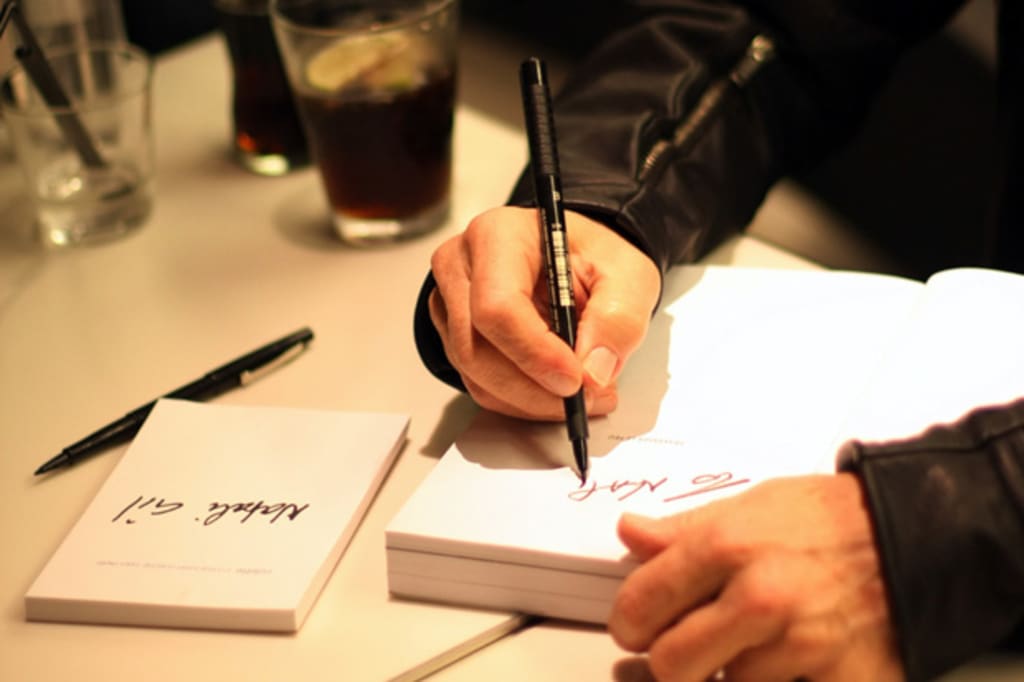 When you choose to self-publish your book ideas you take a lot of burden onto your own shoulders. Sure, you get to write and publish what you want and you don't have to wait for someone else's calendar, but you do have to do all of your own promotions and it is your responsibility to get your book into people's hands.
The first place you may think of to sell your book is through a bookstore. Unfortunately, not all bookstores are able to help out self-published authors. A lot of it will depend on where you self-published through and what kind of packages you've signed up for through that publisher. Many independent bookstores will only order through Ingram and will need your book to be available at a specific discounted amount. Some will require you to pay a stocking fee.
That stocking fee may not be very pricey, but depending on how much you sell your little book for, and depending on how many copies they let you stock and how long of a contract they have with you, you might not even make your money back just to be able to say that your book is in a bookstore.
So, if you can't get your book in a bookstore, no matter how little that store is, how else do you sell it? Not everyone wants to shop online, so you need to have your book someplace where people can pick it up and flip through the pages to decide if it's the reading material they are looking for. Here are a few places you should consider selling your book, where people will be able to get their hands on it and maybe even have a chance to meet you, the author, and have the book autographed.
Locally-Owned Small Businesses
Just because the locally-owned bookstores won't (or can't) carry your book doesn't mean that you can't get your book found locally. Take a look at smaller shops that cater to handmade items, gifts, and consignment, in general. You might also want to look at local antique stores since many of these types of businesses have expanded what they carry and allow newer crafted items.
A couple options you may get with these types of businesses are consignment and booth rental. If you're consigning your book the business will take a percentage of the selling price. The split for this is often 40/60, with you walking away with 60-percent of the money made from the sale of your book(s). Booth rentals will have a monthly fee, and they may also have a percentage fee onto that (kind of like selling online with sites like Etsy- you pay to post and they get a cut of the money you make).
Art Gallery Gift Shops
When was the last time you visited an art gallery? Many art galleries rotate the artists they have in their shops and your book is most definitely a work of art. Of course, some galleries will have a different vision for what they carry for sale in their gift shop.
The key is to do some research on the art galleries in your area. Contact them to find out if they carry books by local authors/artists. Ask if there are any requirements to what they stock (they may have age requirements, catering to younger artists). You also want to find out how often they change their stock and what you'd need to do in order to get your book into their gallery or even considered.
Art/Craft Shows
Pay the fee, load up your car, and hit the arts and craft show market. You might even be able to set up a booth at your local farmer's market if they allow non-food items, or if your book is a cookbook.
Some craft shows will only allow handmade items, which may not include books printed by a publisher like Hulu or Createspace. Take the time to learn about what these events want and don't be afraid to reach out to the event hosts to find out if they'll make a concession for your book.
When it comes to getting your book in reader's hands, you need to get out there with your book whenever you can. Schedule book signings during local events and at local businesses, even if they don't regularly stock your book. If your book is in a specific niche, like a craft how-to book or a recipe book, consider outlets that cater to these things as alternatives when it comes to getting your book in stock someplace other than your living room couch!
advice
business