This week's reviews: six
A wolfy theme to this week's reviews - sixth in the weekly series. Real wolves, mythical wolves, and plenty of great writing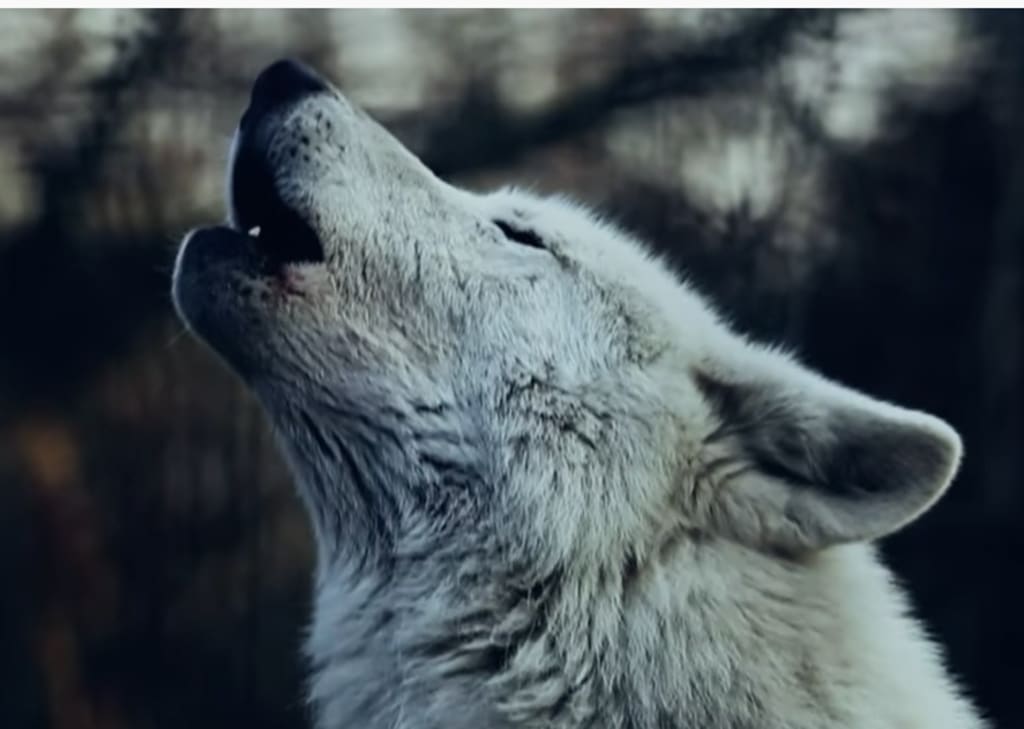 Photo: NPS
A wolfy theme to this week's reviews, some real, some mythical (as we are in Halloween season). Please let me know if you would like me to check out one of your stories or articles. Just leave a comment at the end of this piece.
Go back to week five reviews here

For a list of all past reviews click here
This week's reviews
The Wolf Queen
by ANGELICA MORRIS July 2022 in SURREAL POETRY
Delightful and evocative poetic account of a mystical encounter between the hunter and a she-wolf.
https://vocal.media/poets/the-wolf-queen
* * * * *
again and again, wolf-boy
by ROONEY MORGAN August 2022 in SAD POETRY
Another poetic offering. Deep and thoughtful account of a wolf-boy's struggle to understand his own identify and being. Very moving.
https://vocal.media/poets/again-and-again-wolf-boy
* * * * *
Wolf-Girl
by CHLOE CRAWFORD LA VADA October 2021 in SOCIAL COMMENTARY
A wolf-themed poem embracing trans femme body hair. Completely captivating and a truly moving story that brought tears to my eyes. So beautifully evoked in stunning verse.
https://vocal.media/poets/wolf-girl-i66amh0zmo
* * * * *
Little Wolf
by JACKIE TL February 2022 in LOVE POEMS
A wolf dog comes into her home and steals her heart. How can you possibly resist those eyes? Great descriptive, very personal and full of meaning.
https://vocal.media/poets/little-wolf-q4e0z0832
* * * * *
Waiting on the Wolf
by SARAH MEEKS July 2022 in HEARTBREAK
Another moving poem, about a mythical wolf sought out for a love lost that must remain unfound.
https://vocal.media/poets/waiting-on-the-wolf
* * * * *
Children of the wolf
My own offering of four flash fictional stories with a wolfish theme. Please let me know what you think by leaving a comment at the end of the stories.
https://vocal.media/fiction/children-of-the-wolf
* * * * *
And here is a sorrowful tale of a wolf's grief at the loss of his brother. It is a prologue to my novel Run with the Pack.
Farewell my brother
He had grown thin. Last in the order of feeding, last even after the pups. With food in such short supply, as it was that bleak winter, the family had none to spare for so sickly a son. He had burrowed himself into the soft earth, refusing to carry on.
I recall how my brother had been injured by a deer that had kicked him in the shoulder, breaking bones, making it hard for him to keep up. With this impediment, he had declined in status. With loss of place, he was able to claim less and less food to eat. He had become little more than a frame of bones, covered in a loose and ragged coat of mottled gray.
As the pack moved on, each of us embraced our beloved, one last time. Nuzzling, lapping, laying heads on backs, and touching face to face.
He was the last of my siblings. We had been a litter of many pups together, but each save he and I had been taken by the forest, and now we were but one. No longer many. Just one. Only I would remain, the last of the brothers and sisters. The others lost forever.
As the family trouped off, leaving our own flesh and blood to die with final, unseen dignity, we hung our heads. Then raising them, we howled a last song to our kin. A requiem, stirring in full lupine voice, beginning at a low sorrowful timbre, rising to a crescendo, a momentous wall of sound, alerting the whole forest, the whole world to our grief. Even the unmovable trees were stirred into sadness at the passing of this once magnificent beast.
From the distant forest other voices joined us in sorrow.
"We hear you brothers, we grieve with you sisters, we mourn with you the passing of a great hunter."
The songs continued throughout the night. A thousand voices raised, an orchestra striking up its nocturne. As it finished, I sang my own last lament.
"Farewell, my brother. Sleep in the arms of the Forest."
"Go in peace, brother," was the barely audible reply. "No longer shall we run and hunt and play together. Think of me no more. I see a hunting path, and it stretches off into the far beyond. Farewell dear brother.
"Run free! Run with the pack!"
* * * * *
© Raymond G. Taylor, 2020-2022, all rights reserved. The author has asserted his right to be identified as the author of this work.
Please take a look at some of my other work here:
https://vocal.media/authors/raymond-g-taylor
I have recently published a collection of short stories Short and Sweet which is available in paperback and Kindle. It is available for a limited period for only $0.99 Get your copy now:
https://www.amazon.com/gp/product/B09HQ3QC1P/
About the Creator
Author based in Kent, England. A writer of fictional short stories in a wide range of genres, he has been a non-fiction writer since the 1980s. Non-fiction subjects include art, history, technology, business, law, and the human condition.
Reader insights
Be the first to share your insights about this piece.
Add your insights