This week's reviews ONE
A very brief roundup of the latest short stories in fiction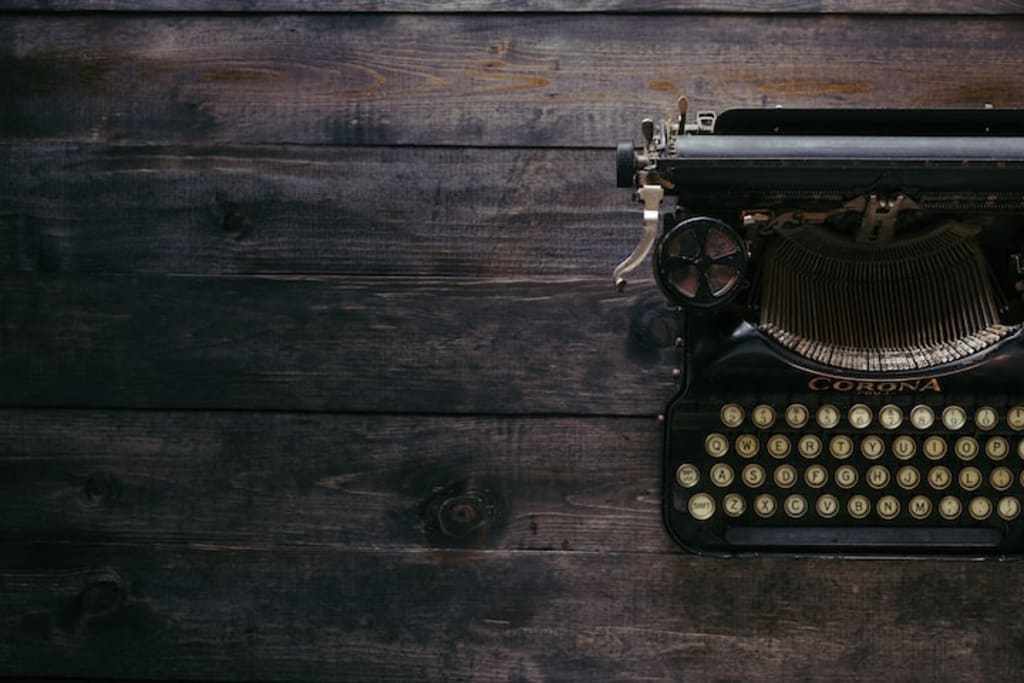 I love to review books and love to read short stories. To date, I have only reviewed books but I thought it would be nice to have some brief reviews of a few of the wonderful short stories posted here. There are so many to choose from that I have simply chosen some recent ones and given my own one-liner views. Please don't take my word for it, though, go visit the authors and check their stories out for yourself. Please leave encouraging comments. While you are at it, please take a look at some of my stories and do let me know what you think. I write on a wide range of subjects, themes, and genres. Just for fun, I have included one of my 100-word stories, or drabbles, at the end of this review. Please let me know what you think.
If you would like me to review one of your stories, please leave a comment at the end of this review page.
My other stories on Vocal are listed here:
https://vocal.media/authors/raymond-g-taylor
Happy reading and blessed writing.
Ray
*****
Reviews week one
RECALL
by ERIC C. JACKSON August 2022 in ADVENTURE
A runaway train... with a difference. This captivating drama runs at break-neck speed, as a train with a brain hurtles to.... er from .... er who knows? Maybe the Pentagon.
https://vocal.media/fiction/recall-hw1qni03ek
*****
Reviews for 09/01/2022
Thicker than Water
By B.P. MCGINN 08/28/2022 in MYSTERY
Fantastic narrative story about two brothers who meet after many years and, in between fighting, decide to avenge the death of their other brother. All told in direct and powerful dialog. Makes a great read. Hope to see episode two soon.
https://vocal.media/fiction/thicker-than-water-d13syh0fod
*****
Individual
by NICK HALLIDAY 08/27/2022 in SCI FI
Engaging story. The robots go haywire. Captain Aaron Peteras of the Newcast Police Department to the rescue. Sometimes it takes a tin man to find the real man behind the uniform.
https://vocal.media/fiction/individual-2ktfju0fz5
*****
Nostalgia is a road that cannot be returned
by CELIA R MUELLER 08/29/2022 in SHORT STORY
Reflective story about a wanderer who cannot return, the nostalgia, the memories. Pint-sized read. Nicely done!
https://vocal.media/fiction/nostalgia-is-a-road-that-cannot-be-returned
*****
Rereading the book of my father
by ANGELA R BILLIPS 08/26/2022 in SHORT STORY
Reflections on connections: the book, the father, the teacher. Ultimately a story of parental love. Intriguing and captivating.
https://vocal.media/fiction/rereading-the-book-of-my-father-vj5qni00l4
*****
The White Oak
by PAUL MARTYN 09/01/2022 in HISTORICAL / SHORT STORY / ADVENTURE
Western anyone? Bounty hunter, the mighty Quinn, heads out in pursuit of his quarry. Will he get his man? Nice to see a neatly put together story that is a pleasure to read. Question is: (when) will there be an episode two?
https://vocal.media/fiction/the-white-oak-p2a9h20v55
*****
Baited
by C. JEAN STACHOW 08/31/2022 in FANTASY / YOUNG ADULT / SHORT STORY
Conversation with a cat over a evening spent sitting with a fishing pole - love it! I am sure the little girl is the winner here, but not sure why, which I think is the charm of this story. Beautifully executed. Thanks for sharing.
https://vocal.media/fiction/baited-dqyjmq00m5
*****
Price
by JEFFREY C ALLEN 09/01/2022 in SHORT STORY
Intriguing, interesting story as the title suggests. Nice slice of life approach to a conversation between two people. Nicely written.
https://vocal.media/fiction/price-9swv7b00j6
*****
Off the Rails
by LENA BORONDIA 08/03/2022 in ADVENTURE
Terrific story with nail-biting action and a heart-stopping twist in the tail. Really well done and truly engaging story.
https://vocal.media/fiction/off-the-rails-h81awx01ug
Now, here's the drabble (story in exactly 100 words) that I promised. Please let me know what you think.
TRIBE
Gaius Julius stood, overlooking the Northern Sea, with his friend Marcus Antonius. It was a bright, clear day and they could see the white cliffs of the land beyond.
"I will have it, Marcus."
"Gaius, you have just conquered the Gauls. Must you possess the world, entire?"
"They say it is a land of tin and gold."
"I have heard it is a land of savages, who paint their faces with blue-coloured shit."
"Marcus, have you no appreciating of the nobility of tribal peoples?"
"What do they call these nobles of yours?"
"You said it yourself: 'Britani,' the painted faces."
*****
If you liked this story, you might like to read A Town Called Raymond https://www.amazon.com/dp/B08KPL8N73
Please visit my other stories on vocal:
https://vocal.media/authors/raymond-g-taylor
© Raymond G. Taylor, 2022, all rights reserved. The author has asserted his right to be identified as the author of this work.
Please visit the author on Facebook: Raymond.G.Taylor.author
About the Creator
Author based in Kent, England. A writer of fictional short stories in a wide range of genres, he has been a non-fiction writer since the 1980s. Non-fiction subjects include art, history, technology, business, law, and the human condition.
Reader insights
Be the first to share your insights about this piece.
Add your insights