This week's reviews FOUR
Week 4 of Ray's short story and other reviews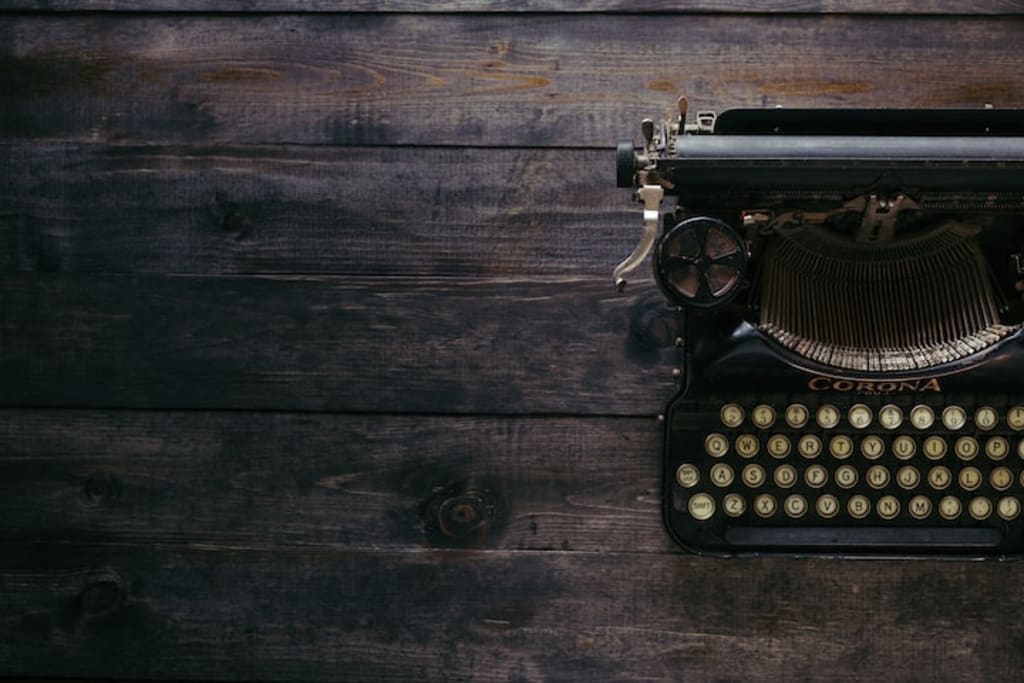 Each week (or whenever I feel like it) I review a choice selection of some of the best fiction and other short stories and episodes to be found in Vocal communities. If you would like me to review one of yours, please let me know by commenting at the end of this article.
Go back to week three reviews here
TOP SLOT
Good Soup
by AJ BIRT October 6, 2022 in SHORT STORY / HUMOR / FANTASY
This week's top slot goes to a cracking story by AJ Birt. How would you cope with having Lucifer as your dinner guest? Not sure? Read this and find out how one soup chef survived a dance with the devil.
Brilliant story telling! Great to see an original depiction of Satan as a main character and they absolutely nailed the chaotic nature of making soup - The only way to make real good soup. What's more, the story got me hungry, even though I have only just eaten my own lunch.
https://vocal.media/fiction/good-soup
Look out for other great writing on AJ's pages, including gay and trans themes: https://vocal.media/authors/aj-birt
*****
CONGRATULATIONS
Goes to winner of the recent New Worlds Challenge:
by ALLY NORTH, August 2022 in SCI FI
Wonderful and well-constructed story. Congratulations and well done to Ally for winning this challenge. This is definitely an author to watch, and you can of course see more of Ally's work here:
https://vocal.media/authors/ally-north
I like the look of Bloom Town and so will be reading that next.
*****
OTHER REVIEWS
Ghost Game
by MORGANA MILLER August 2022 in SCI FI
One of the runners up in the recent New Worlds Challenge. Intriguing story and great to see someone writing about artificial intelligence in a way that is, well, intelligent and more authentic than artificial.
https://vocal.media/fiction/ghost-game
*****
Sorceress Part 1
by LEFSA October 5 2022 in FANTASY
I love a good witchy story, and this one is very inventive, original and engaging and captures the imagination immediately with a chance encounter between a flying Sorceress and a mere mortal such as us. A part work, it seems, so hopefully more good things to come. An author worth watching.
https://vocal.media/fiction/sorceress-part-1
*****
Tomorrow Never Knows
by SHELLEY CARROLL 12 days ago in SHORT STORY / LOVE / HUMOR
54-year-old divorcee Neala, with a trail of broken dreams, starts to see a neighbor in a new light. A kind of pink-hazed light it seems. Truly engaging story and just makes you want to read the next chapter. Hope to see it soon.
https://vocal.media/fiction/tomorrow-never-knows-coq8uj0i7e
*****
And now, last but not least, a truly touching story from a new creator:
Music awakens memories
All about finding love through music and mutual friendship. Please take a look and enjoy.
by KYLARA August 2022 in FRIENDSHIP
https://vocal.media/confessions/music-awakens-memories
*****
Finally, my little flash-fiction offering for this week. A little tale that also has a love-theme and is a drabble - a story in exactly 100 words.
Falling
"You hit the water from such a height, it's a wonder you survived."
"I don't recall that bit, Jo, I just remember turning somersaults in the air."
"If me and the others hadn't been there in the canoes, you would have drowned. Do you remember the lifeboat?"
"All I remember is opening my eyes and seeing you looking down at me."
"Do you know why you fell?"
"I fell for you, Jo."
"What do you mean, you fell for me?"
"I mean I fell for you. I've loved you from that moment I first saw you. I'll love you forever."
*****
© Raymond G. Taylor, 2020-2022, all rights reserved. The author has asserted his right to be identified as the author of this work.
If you liked this story, you might like to read one or my other short stories and flash fiction here:
https://vocal.media/authors/raymond-g-taylor
I have recently published a collection of short stories Short and Sweet which is available in paperback and Kindle. It is available for a limited period for only $0.99 Get your copy now:
https://www.amazon.com/gp/product/B09HQ3QC1P/
Please visit my other stories on vocal:
https://vocal.media/authors/raymond-g-taylor
Please visit the author on Facebook: Raymond.G.Taylor.author
About the Creator
Author based in Kent, England. A writer of fictional short stories in a wide range of genres, he has been a non-fiction writer since the 1980s. Non-fiction subjects include art, history, technology, business, law, and the human condition.
Reader insights
Be the first to share your insights about this piece.
Add your insights