This week's reviews: five
Week 5 of Ray's short story and other reviews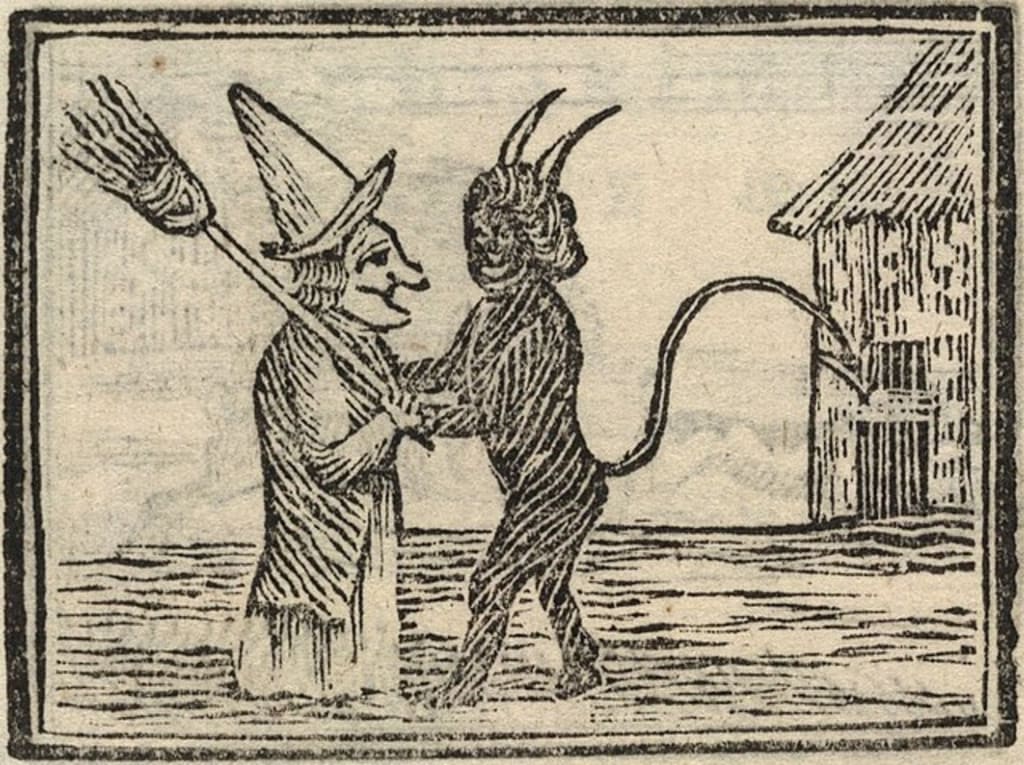 A witchy theme to this week's reviews, as we are getting close to Halloween. Please let me know if you would like me to check out one of your stories or articles. Just leave a comment at the end of this piece.
Go back to week four reviews here
This week's reviews
Witch-hunt!
by GERMAINE MOONEY December 2021 in HISTORICAL
Well-researched historical account of how to go about discovering a witch in your midst – at least if you are a 17th century zealot with a penchant for torture and executions. Or for that matter, suppression of women, particularly of the elderly and unmarried kind. Great read and worth noting how witchfinders went about their trade.
This author also mentions stories about dark romance, among other themes and genres, which are next on my reading list (grows longer by the day!)
https://vocal.media/fyi/witch-hunt-5jxq4099l
* * * * *
6 Scarlet Witch-Centric Comics Worth Catching Up On Before Her New Solo Series Begins [some title huh?]
by KRISTY ANDERSON September 2022 in SUPERHEROES / COMICS
I am not a comic-book buff and had no idea that Marvel included witches among its characters. But they do and I like the idea of Wanda Maximoff, aka the Scarlet Witch, so thanks to Kristy Anderson for writing about her. If you want to know more about this brightly-clad sorceress, you know where to go.
https://vocal.media/geeks/6-scarlet-witch-centric-comics-worth-catching-up-on-before-her-new-solo-series-begins
* * * * *
Four Great Witchy Books
by ANASTASIA SINCLAIR August 2022 in BOOK REVIEWS
If like me you love reading about witches (or like me you love writing about them too) but are not sure where to start, this article provides some great suggestions. Whether you are interested in the disturbing history of the Salem witch trials or the sexy antics of a suburban sorceress (actually I think that's 'rural' or 'fantasyland' sorceress, neither of which words were alliterative, soz). I have not read any of the books Anastasia has reviewed so that's my reading sorted out for the rest of the year!
https://vocal.media/viva/four-great-witchy-books
* * * * *
The Witch's Curse
by SARA LITTLE October 2022 in VINTAGE
Definitely for you if like your double, double, toil and trouble. Have a read of this lively verse which provides a great potion to take on All Hallows' Eve. Not for the feint hearted however, and you better hope this witch visits some other place and not yours this Halloween.
https://vocal.media/poets/the-witch-s-curse-p14m6q07py
* * * * *
The Trial of Elizabeth Gadge
Departing from the usual format, I thought I would mention a witch story beyond Vocal. The Trial of Elizabeth Gadge is the third episode of the second series of the British TV dark comedy anthology 'Inside No. 9'. Written by Reece Shearsmith and Steve Pemberton, and directed by Dan Zeff, first aired on 9 April 2015 on BBC Two. The story follows a 17th-century witch trial. Elizabeth Gadge, played by the wonderful Ruth Sheen, stands accused of witchcraft by inhabitants of the village of Little Happens. As you can imagine from the place name, there is plenty of mirth alongside the usual helping of witch-finding bunkum.
If you can't get it on BBC, have a look on You Tube.
Brilliant, irreverent hilarity!
* * * * *
Having looked for recent witchy stories on Vocal it seems there are not as many as I had expected, although perhaps some will appear later in the month. On which basis, I thought I would mention some of my offerings (any excuse!).
Writing Witches and Witchery
An article exploring the conventions and different approaches to writing stories about witches and witchcraft
https://vocal.media/journal/writing-witches-and-witchery
* * * * *
Dark clouds gather
First part of a three-part story of witchcraft and a battle against dark forces in the provincial town of Guildford
https://vocal.media/fiction/dark-clouds-gather-part-one
* * * * *
More to come: Watch this space
© Raymond G. Taylor, 2020-2022, all rights reserved. The author has asserted his right to be identified as the author of this work.
Please take a look at some of my other work here:
https://vocal.media/authors/raymond-g-taylor
I have recently published a collection of short stories Short and Sweet which is available in paperback and Kindle. It is available for a limited period for only $0.99 Get your copy now:
https://www.amazon.com/gp/product/B09HQ3QC1P/
Please visit the author on Facebook: Raymond.G.Taylor.author
About the Creator
Author based in Kent, England. A writer of fictional short stories in a wide range of genres, he has been a non-fiction writer since the 1980s. Non-fiction subjects include art, history, technology, business, law, and the human condition.
Reader insights
Be the first to share your insights about this piece.
Add your insights