The Very Short Story
A Quest for the Perfect Word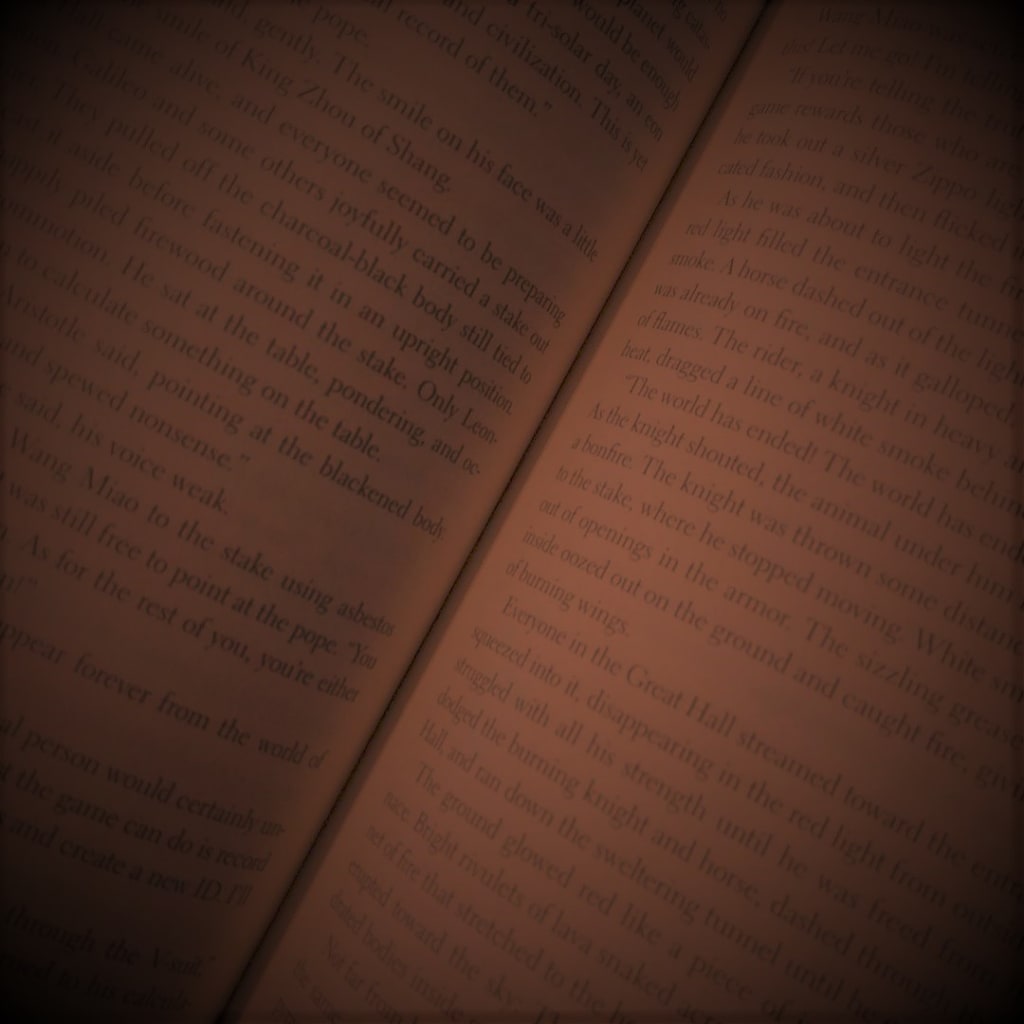 Innumerable writing exercises exist for aspiring authors to hone their skill and established ones to warm up or sharpen their wit. One such example is the very short story. Deceptively complex, the idea is to convey an entire story in as few words as possible. The one of the earliest, shortest examples of such a challenge is generally attributed to Ernest Hemmingway (though there is much debate about whether or not he is in fact the original artist). The story goes that he was in a restaurant with fellow writers and bet them each ten dollars that he could write a story in six words. Once they had placed their bets, Hemmingway wrote, "For sale: baby shoes, never worn." They conceded their defeat.
Whether or not this story is true, it exemplifies the idea of the very short story. Six well chosen words come together to paint a picture. If, for instance, the word "green" was chosen instead of "baby," then the entire emotional impact of the story disappears. It moves the line from a heart wrenching story to a boring classified ad. Additionally, the use of the words "never worn" have so much more finality and impact than the word "new" would have had. "Never worn" hints to us that they should have been worn, while "new" just implies the fresh out of the box quality. The six word story challenges the skill of the author to find the perfect word more than any other.
Six word stories are certainly extreme, but there are other options available for writers, aspiring or otherwise. Twitter has provided a fabulous medium for writers looking for such a challenge. With a 280 character limit, very short stories constantly flow from the very active writing community of Twitter (#writingcommunity). Listed under #vss365, writers from around the world create stories within the confines of the character limit. There are different prompts that the community can participate in, but the original is a daily prompt that switches monthly between different accounts. Search #vss365 and #prompt to find today's word. Below is my favorite creation from a #vss365 prompt. One day, I'd like to be the host.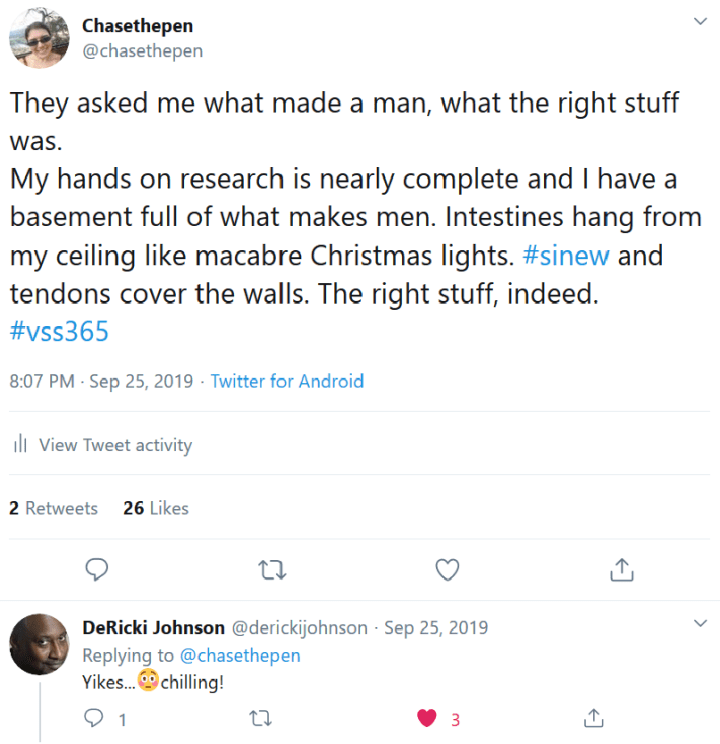 These stories and others fall under the category of flash fiction. While a very broad category, the premise is the same, convey the idea in as few words as possible. Most feel that the hard limit is 1,500 words. One of my favorites is Evil Monkey Robot by Mary Robinette Kowal. This powerful piece is around 900 words but expertly conveys a complex scene and the deep struggle of the main character. It is available for free on her website and I highly recommend checking it out.
Like so much out there, it comes down to word choice and the quest for the perfect word. As authors, we struggle to convey the precise meaning of what we want to say and have to decide between something so close as "shout" and "yell." Each has a slightly different connotation and depending on the mood of the piece, choosing correctly makes all the difference. This is part of the reason why I participate in #vss365. I want to hone my skill and find the right words for my story. They are little bits of inspiration, a little warm up for my day, and a step closer to finding the perfect words.
Please follow me on Twitter at @ChaseThePen to see my very short stories and receive updates about my work in progress. I've been feverishly typing away at a dystopian future series of short stories. Also, remember to check out the chainmaille shop and see what's new.