The Ultimate Guide to Facebook Advertising Campaign Objectives
Social Media Marketing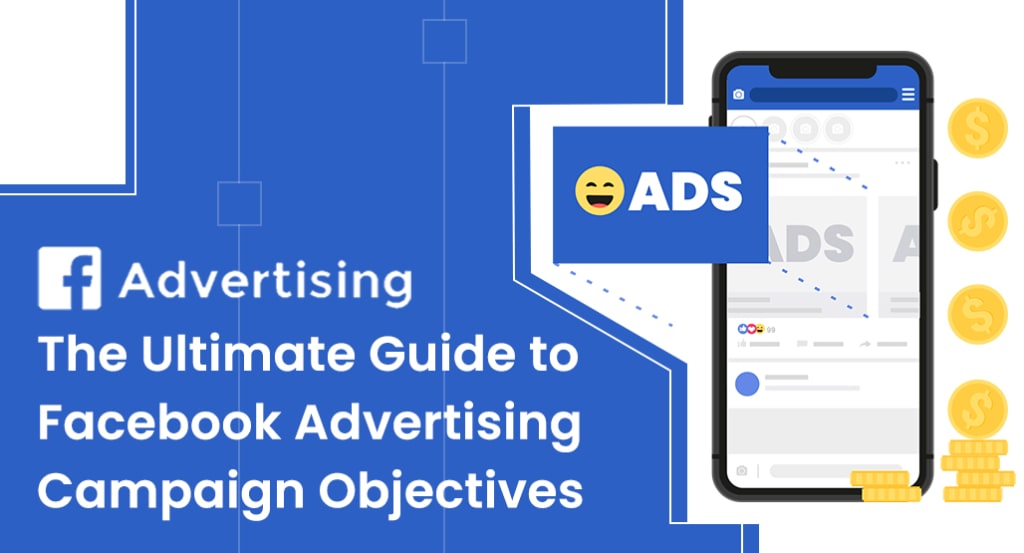 Facebook has more than two billion active users worldwide and is the most popular form of online advertising of our time. With the help of Facebook Advertising, businesses can craft unique, effective, and ultimately successful advertising campaigns and take advantage of them to reach their targeted audience.
Facebook campaign objectives determine who you should show your ad to, what are your campaign goals and the actions you want people to take after they see your ad. To create a successful Facebook ad campaign, you must carefully select your Facebook Ad objectives and set up your ad to profitably reach your campaign goals and make the most out of your ad budget.
Reaching the right audience is very important for your Facebook ad campaign and it guarantees the success of your campaign. In this article, you'll learn how to choose the best suitable ad objective and achieve your business goal through them. Facebook advertising has 6 objectives including Awareness, Traffic, Engagement, Leads, App Promotion, and Sales. Here's the outline of every ad objective.
Awareness
The awareness objective aims to show a brand's ads to people who are most likely to remember them. You can use this objective when there is no specific action you want a user to take. This objective includes brand awareness, reach, and video views. Larger businesses can afford and build brand awareness amongst their target audience and increase the number of people seeing their ads.
Traffic
When you want to redirect a target audience to a specific destination on your website, application, or Facebook event via the link, choosing the Traffic objective will help you accomplish that. This objective includes link clicks and landing page views. The cause of this objective is to increase the number of visitors to your website or app. You can install Facebook pixel on your website or app and track visitor activity to re-target the same Facebook users in future campaigns.
Engagement
This new Engagement Objective combines many overlapping and similar objectives like engagement, video views, messages, and conversions. It will show your content in front of relevant users who are already interested in your product or service and are most likely to engage with your ads through page likes, post engagement (likes, comments, and shares), or event responses.
Leads
Lead objective is used to collect leads for the brand through forms, messages, calls, etc. This will include engaging content or promotional messages and CTAs, which allow you to request user contact information like their name, phone number, and email address. You can create a lead form that people can fill out when they click on your ad. Increase the number of leads or potential users and give them a way to contact you.
App Promotion
If your primary goal is to increase the number of installs, you can use this campaign objective. With the help of the App Promotion objective, you can improve the number of people downloading and installing applications. You can promote an app and show your ads to people who are most likely to download your app. Integrate your business's application with Facebook SDK for Android or iOS to track how many visitors complete an install.
Sales
The Sales objective focuses on conversions by getting people to buy products from your online catalog or website. This is one of the popular objectives for retargeting campaigns. It is mainly designed to help you dynamically serve targeted ads to people who have already shown an interest in your products.
Online advertising is a tricky task. It is vital to select the right campaign to ensure that the ad is shown to those who are willing to take the kind of action you want them to take. You need to test out all these different Facebook ad objectives until you find the right one for your specific goal. Also, Facebook Ads are connected to Instagram Ads so you can run both using a single campaign. Contact Swayam Infotech and schedule a meeting for a detailed discussion. We create dynamic ad campaigns with engaging ads that deliver the expected results.
About the Creator
Matthew Brain, an experienced content writer, enjoys sharing his thoughts on various online delivery firms, eCommerce, on-demand business models, and so on.
https://www.swayaminfotech.com/taxi-booking-app-like-uber-clone-app/
Reader insights
Be the first to share your insights about this piece.
Add your insights