The Top 5 Luxury Apartments in Bangalore to Look Forward in 2023
apartments in Bangalore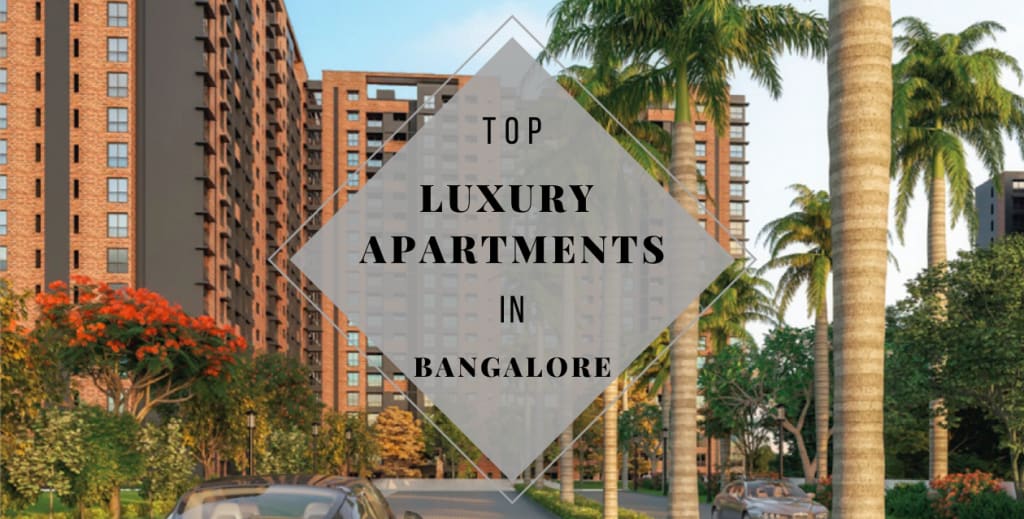 Bangalore is one of the most vibrant and cosmopolitan cities in India. It has the best employment rate and is the most popular option for working women. It's proud of its reputation as the city most suited to young professionals because of its plethora of business events, quiet areas, and convenient location. Luxury housing options are highly sought after here. Imagine yourself waking up to the sun's first rays shining on a world-class metropolis. Bangalore is a stunning metropolis with cutting-edge amenities and services.
If you are looking for a luxurious and comfortable place to live in 2023, here are the top 5 luxury apartments in Bangalore that you can consider:
1. DNR Highline
The DNR Highline, with its exceptional vistas and imposing presence above a busy metropolitan scene, encourages a warm and welcome luxury-living experience deliberately combined with the benefits of closeness to nature to enhance any contemporary way of life. Enjoy the elegance of open-plan living with oak flooring, elegant baths and high-quality stone accents. Each apartment's layout and orientation were carefully crafted to take full use of natural light. More room and a more prominent view are two benefits of an open floor design.
2. Tata Promont Luxury Apartments
One of India's oldest and most illustrious companies, the Tata Group, has entered the housing market under the Tata Housing brand. As a result, the Promont has been built atop Banashankari hill near Hosakerehalli, which is located in southern Bangalore. The luxurious flats at Tata Promont are among the most recognisable in all of south Bangalore. With its 312 three- and four-bedroom apartments and penthouses scattered over its four stories, The Promont has quickly become one of Bangalore's most sought-after "Hill Residences." A self-contained hamlet, The Promont is situated on 14 acres of verdant natural terrain and provides easy accessibility and other necessary sites while yet maintaining a sense of solitude.
3. RMZ Latitude
It is generally recognised how magnificently creative RMZ Homes is in terms of both development and architecture. A luxury property can be found in Hebbal, Bengaluru, and its name is RMZ Lattitude. Gardens and tree-lined boulevards can be seen throughout the 3.92-acre residential complex. 122 three- and four-bedroom apartments with modern conveniences may be found on the site. RMZ Latitude is one of the best residential apartments in Bangalore, both for rent and for purchase, thanks to its luxurious and fashionable interior design as well as its facilities that meet or exceed worldwide standards.
4. Embassy One Four Seasons
With real estate projects totaling 54 million square feet spread out over India, Europe, and East Asia, the Embassy Group is among the world's largest property developers in the world. Wealthy guests are the target audience for the group's ultra-luxurious Embassy One Four Seasons hotel. It is a property that spans 2.96 acres and has 109 units that are of the highest possible luxury. In terms of amenities, guests can make use of à la carte dining options, limousine transportation, butterfly gardens, swimming pools, and salon services. The North Tower features one- and two-bedroom apartments, while the South Tower has three- and four-bedroom units. The luxurious residences that are available for rent or buy at Embassy One Four Seasons are the most desirable flats in all of Bangalore.
5. Phoenix One
In all honesty, Phoenix One has become an instant classic. International architects Benoy and RSP designed this 30-storey building to delight elite customers. Site Concepts of Singapore created a gorgeous landscaped green space on the site's about 17 acres. Overlooking the metropolis, the spacious apartments at Phoenix One Bangalore West include 4-bedroom homes with family and study areas, 3-bedroom homes, 2-bedroom family room homes, and penthouses. If you're looking for the finest apartments in Bangalore, go no further than Phoenix One.
In conclusion, Bangalore is a great city to live in, and these luxury apartments are the perfect way to enjoy all the city has to offer. With so many options to choose from, you're sure to find the perfect one for you. So, what are you waiting for? Start your search for the best luxury apartment with the best builders Bangalore today!
Reader insights
Be the first to share your insights about this piece.
Add your insights