The Teen Who Disappeared From the Stairway to Heavan
Daylenn disappeared while hiking in 2015 and no one has seen him since.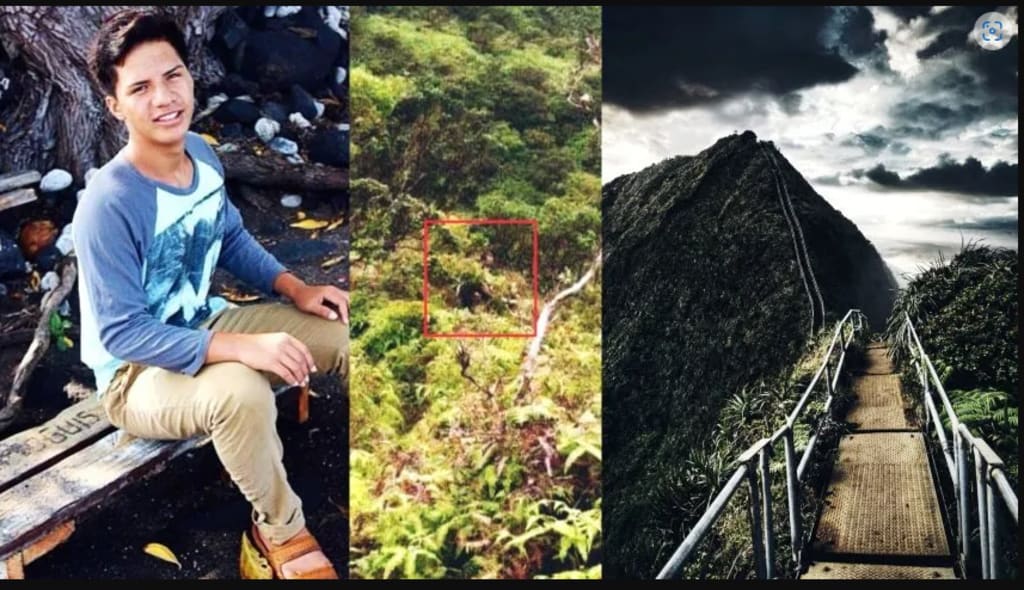 On February 27, 2015, 18-year-old Daylenn "Moke" Pua disappeared from Oahu, Hawaii, while hiking a banned area called Haiku Stairs, also known as the Stairway to Heaven.
Before he disappeared, Pua posted several pictures on social media showing his hike. A mysterious "man" stood out in one photo. The mysterious figure became an even spookier part of the story when Ruo never returned from the Stairway to Heaven.
Seven long years have passed, and no one knows what happened to Pua Did he fall to his death? Was the mysterious "man" involved in his disappearance? With no traces of Daylenn Pua, those questions remain unanswered/.
The Haiku Stairs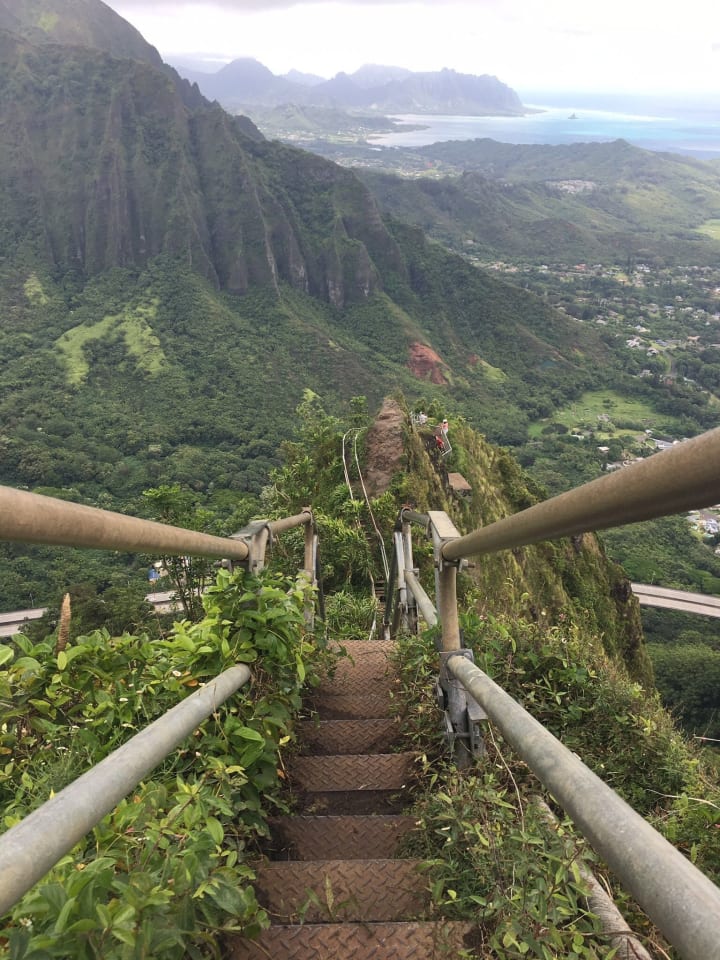 The Haiku Stairs is 2,480-ft. Climb consisting of 3,922 steps spanning the Oahu Ko'olau Mountain range. At one time, the U.S. Navy used the stairs as a passageway from the communication facilities to O'ahu Island. In 1942, construction for a Ha'iku Radio Station began, a top-secret facility set to be used to transmit radio signals to Navy ships operating in the specific.
When the Naval base was decommissioned in the 1950s, the U.S. Coast Guard used the site as an Omega Navigation System station, and metal steps and ramps replaced the wooden stairs. It was closed to the public in 1987 and later sold to the City of Honolulu.
Daylenn Disappears
Daylenn was visiting his grandmother in O'ahu when he disappeared. He was a senior at an immersion school in Kealakekua. Daylenn told his grandmother he wanted to hike the Stairway to Heaven. She told him it was closed to the public and advised against the hike.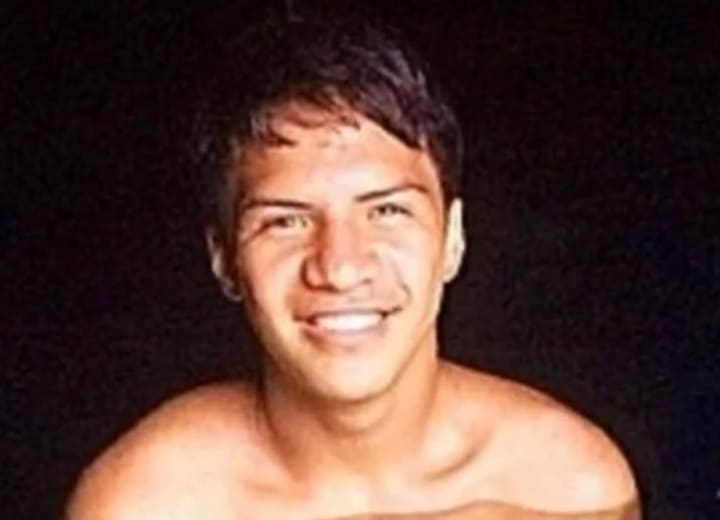 Daylenn never returned home from his trip that evening. His grandmother knew something was wrong with her grandson. She called the police to report him missing.
He wore a white long-sleeved shirt, black surf shorts, and a pair of slippers. He carried a red backpack.
Daylenn posted the photo of himself on the Stairway to Heaven trail showing the mysterious "man" behind him at about 11:00 a.m. Daylenn's family believes the man in the photos was following him.
Searches Yield No Signs of Daylenn
A group of local volunteers gathered with the police department, U.S. Navy, the fire department, and drone operators to launch a search for Daylenn. Although two hikers reported hearing cries for help, prompting a second day of searching, no signs of Daylenn were ever found.
I t has been more than seven years since that day Daylenn disappeared and police still are no closer to finding out what happened to him. Could the mystery man know more about Daylenn's disappearance or perhaps this person is involved in the disappearance?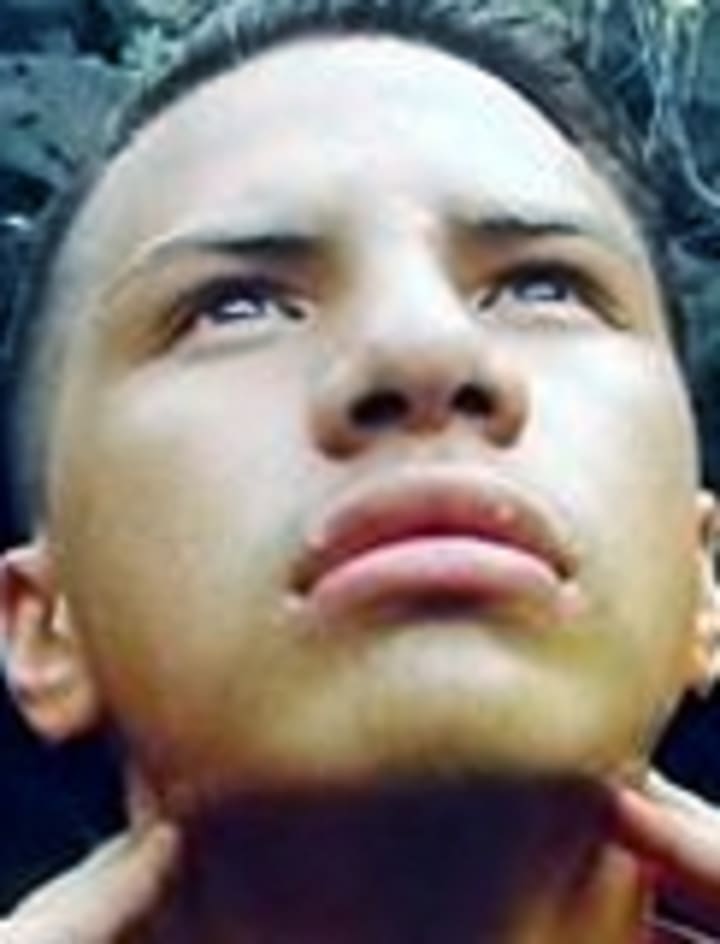 Stairway to Heaven to be Destroyed
The City of Honolulu is set to destroy the Stairway to Heaven, although a date has yet to be set. The stairway is "too dangerous," officials say, citing a lack of maintenance over the years resulting in damaged areas.
Resources & More Information:
https://charleyproject.org/case/daylenn-moke-pua
https://www.dailymail.co.uk/news/article-9982977/Honolulu-council-destroy-Hawaiis-Stairway-Heaven-concerns-dangerous.html
https://www.hawaiinewsnow.com/story/28290900/family-reports-seeing-possible-movement-from-missing-hawaii-hiker/
Share This Story
T hanks so much for reading this story. If you like what you read, share it with your friends on social media. Hit the social share tabs on this page to share the story on Facebook and/or Twitter. You can also copy/paste the link to share the story on your favorite platforms. I really appreciate your support.
We want to know what you think happened to Daylenn. Tell us what you think below in the comments section. You can leave any other thoughts about this story in the comments section as well.
If you do not follow us already, hit that button and never miss another story.
criminals
About the author
The most shocking & unbelievable collection of crime stories around. Prepare yourself for crimes that will piss you off. Graphic material! 18+ audience!
Reader insights
Be the first to share your insights about this piece.
Add your insights