The Shifting Tastes Of The Luxury Consumer
How will Covid-19 affect the luxury consumer?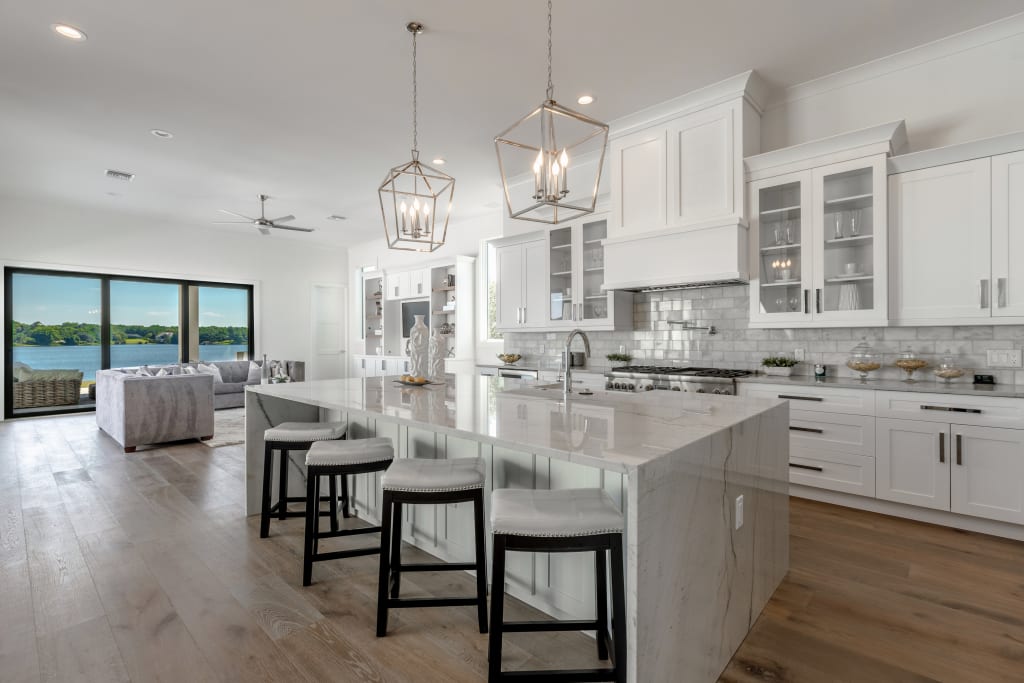 The future of luxury will adapt after the Covid-19 pandemic. Luxury is not dead and will NEVER die. The desire for luxury in tough times is often greater.
We have seen an increase in showings and inquiries over the last two weeks in the San Diego real estate market as confidence returns. The affluent feel confident in diversifying from stocks into the long term outlook for southern California coastal real estate. The interest rate environment affords cheap leverage for springing on that retirement home or second residence. People want a sense of space, privacy, and optimal floor plans. There has actually been an increase in condo sales in San Diego over the past 60 days with buyers seeking more amenities.
Research has proved that luxury isn't overly income-sensitive, nor is it reactive to recessions. Even when people have less money or income, the desire for luxury remains.
Analyzing past crises confirms that the luxury sector suffered less than others, and it rebounded faster and larger than non-luxuries sectors. Practically all luxury categories have outperformed non-luxury segments since the 2008 recession.
Luxury brands will have to continue and expand their focus on experiences and storytelling around purpose and values, heritage and authenticity to remain relevant to their newly discerning customers.
In a world where conspicuous consumption might be less acceptable for a while, prominent logos will recede. A flashy, glitzy brand attached to a home may not matter as much as the home's specific attributes. The more creative style of a brand will come back to the fore with a new focus on discretion. Consumers in China that have already begun a path towards a more normal life have cut back spending on frivolous things. Real estate is not considered a frivolous purchase. A home is a substantial and meaningful purchase, more so than a sports car, luxury watch, or premiere handbag. It is also usable and valuable to your daily existence.
Digital shopping will expand notably for safety and convenience. Digital experiences MUST be elegant, informative, SMOOTH, and less focused on gimmicks and flashy effects. Our real estate team has taken this into consideration with our website re-design.
LOCALLY made and sourced anything will be of greater value and should be highlighted. Think LOCAL PRIDE. This accounts for local builders and developers over the national big brands. Affordable price-points in anything will have a growing demand as those who could afford more now can or want to spend less.....or may want to lower budgets to accommodate owning a second home.
Check out this outlook for which real estate markets may be most affected by Covid-19. Keeping an eye on these markets may afford buying opportunities for future vacation rentals or diversifying your portfolio.
Luxury marketers and service providers will need to have to provide more robust intelligence, fast decision making and clearer, to-the-point communication. Be relevant to your clientele. Be customer obsessed, agile, digital and sustainable. Luxury real estate agents nationwide have been adjusting their luxury marketing proposals to align with the times.
Luxury marketing language should adapt to be softer, less grand. More human. Calming. Substantive content that is informative and aspirational will matter. People are a bit fragile right now and many won't admit it.
Luxury brands that can create extreme value become important to consumers, which often see items as investments, helping them to rationalize the purchase and increase their willingness to pay. The luxury sector is often based not on a rational decision-making process and reasoning but on emotions and feelings.
How does what it is you are selling leave your audience FEELING? Think tone, sounds, smells, sensory qualities as well as facts and data.
While this unexpected crisis will undoubtedly have a strong impact on societies, it is unlikely to affect the very roots of human nature. After potentially months of austerity and isolation, customers may be willing to go back to their lives from before the pandemic and enjoy luxury services including luxury travel, entertainment, food and beverage and spa services. But this will require extreme confidence around safety....and it will take time. Confidence is built and earned.
Spending in times of crisis tends to be about identity and security. Combining this with the essence of luxury which is often based on conspicuous consumption or at least signaling status, both luxury products and services are bound to be popular again.
Home as sanctuary of safety and comfort.....and functionality....and now it has an additional necessity: work from home environment. As the weeks and months progress we will learn much more about the tastes of the luxury consumer and the outlook for the global luxury real estate market.