The Self-Promotion Slog
The grind of getting your work noticed in an endless sea of content.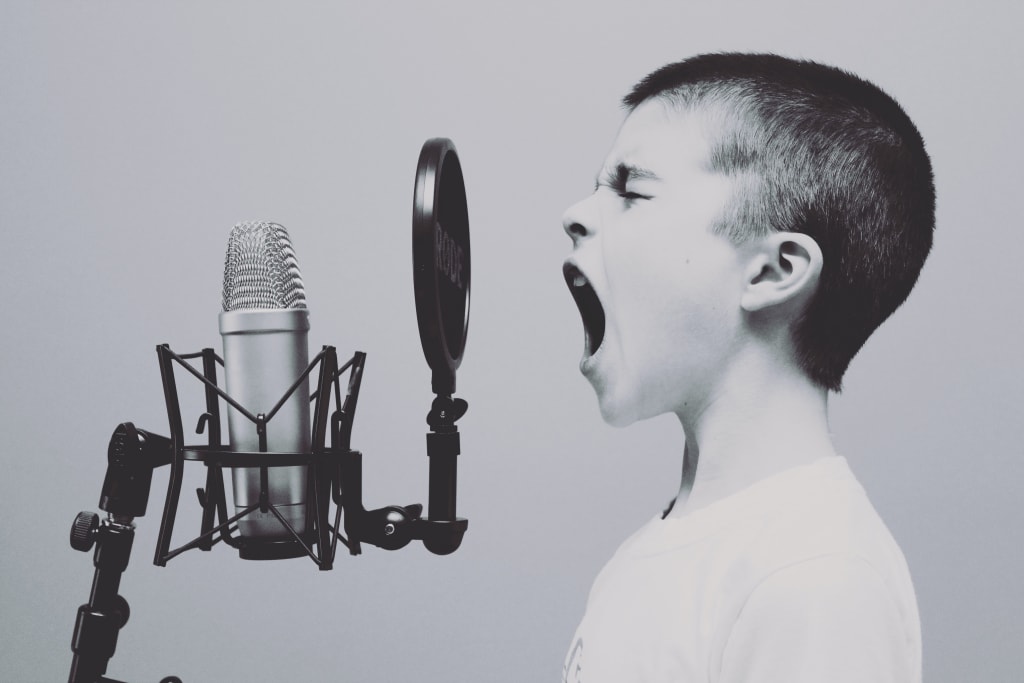 Photo by Jason Rosewell on Unsplash
Based on the title, I bet you thought I would give you some kind of radical insight into how to stand out from the crowd with your writing?
Alas, no.
I, like many of you, have not cracked the code. I have one semi-viral article with a few thousand reads across two platforms, which happened entirely by chance. I wrote an article about baby sleep and shared it with the right Facebook group. That's one article out of… 70+ articles, listicles, short stories and poems I've now published across various platforms.
My ratio is woeful.
And yet, I persist. You see, I could write all day, every day. That sounds like the dream. And to an extent, I'd be satisfied by the act alone. I naively thought that when you started writing online, the magic of the internet would simply deliver your musings to whichever reader the algorithm chose.
It didn't take long for me to realise that the only way to get reads was to transform into a marketing expert overnight. No one was going to stumble upon my ramblings and put in the hard yards sharing it far and wide on my behalf, even though a small part of me still secretly wishes that might yet happen.
No. I was going to have to get out there and push it myself. It doesn't take too long once you join a few Facebook groups to find a few creators whose work you like reading, and you make your way onto their regular reading list. So you can count on a handful of reads, most of the time. But again, that's mostly by chance.
I'm a terrible salesperson. If you asked me— "Why, Jessie, should I read your work instead of the hundreds of thousands of other options out there for me to commit my reading time to?" I would bury my head firmly in the sand.
Because it might resonate with you?
So might theirs.
Because I put a lot of effort into it?
So did they.
Because I want you to?
So do they.
You get my drift…
And I'll be honest. I've really reigned in the self-promotion thing in recent weeks. Mostly because I've barely found the time to write, let alone the time to get out there and convince people to read it.
It's exhausting. And although necessary, it makes me feel so damn needy.
A sure-fire way to increase your own reads is to offer return reads in your posts. And you do stumble across some genuinely good stuff that way. But you also spend a ludicrous amount of time forcing yourself to the end of some incredibly… uninteresting content. All the while realising there are people out there likely feeling that way about your work.
I've spent hours scrolling through Facebook, looking for groups outside those filled with fellow creators to try and find spaces where there might be interested, willing potential readers. Only to find every set of group rules detailing "no self-promotion or spam."
So where, as writers, does that leave us? We aren't artists in the obvious sense. Not like musicians, painters, sculptors… You can't read in the same casual way that you can watch a tik tok video or appreciate an image of an artwork. Reading takes time and concentration, at least for the good stuff. Sure, you can skim a listicle and get the gist, and we all write our fair share of fluff to make it easy for the audience, but that's not where the heart is.
The work that we pour our soul into. The work that seeps from the deepest corners of our minds, finally finding its way out into the world, only to be read by a handful of people.
Do we keep chipping away? Pushing the ever-increasing pile of shit uphill in the hope that something might finally be shiny enough to stand out in the murky depths of the content sea?
Or do we remain content with our handful of reads, knowing that a few committed readers are worth a thousand empty clicks? (In the figurative sense, of course).
I guess, a little of column A and a little of column B?
The great solace comes from reading genuinely wonderful work and seeing that it has about the same engagement as your own. Many fabulous writers out there deserve to have everything they write turn into viral gold. But we all know that's not how this game works.
So, if, like me, you're a little disheartened because you don't see the stats even close to skyrocketing or the wallet barely making cents let alone dollars, I invite you to join me in this little pity party I'm hosting.
The beer, whiskey and rosé is always flowing. And I'll never ask you to read mine just because I read yours.
-
-
-
-
In the interest of shameless self-promotion, here are a few of my least-loved, personal favourites:
advice
I have too many thoughts. I write to clear some headspace.
Instagram: @thelittlepoet_jw
"To die, would be an awfully big adventure"—Peter Pan
Receive stories by Jessie Waddell in

your feed