The Secret to Success - Things That a Café Must Possess
People take everything into consideration because alone food cannot work in making a customer happy. Here are a few things that a café must possess in order to be successful.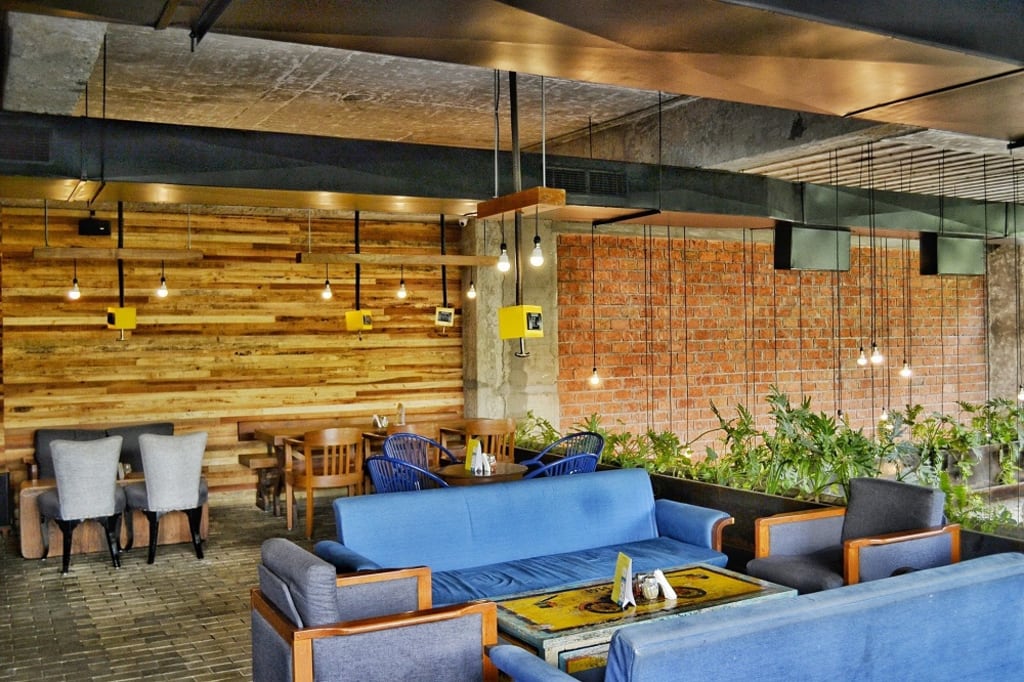 Any new cafe opens in our locality and we always have high expectations. Food cravings push us to go there for the best experience. So, if you are planning to open a café, you need to work on a few things which can make your café a grand success.
A cafe is best defined by its interior design. For every event, be it a formal meeting or a party with friends, everybody selects the cafe as their first prerogative. To fulfill those expectations, cafe owners must work smartly with their Interior Design.
The failure of ambiance can lead to the downfall of a cafe project. People take everything into consideration because alone food cannot work in making a customer happy. The aspirations of visitors are always to get the best and satisfactory experience.
Few Things That A Café Must Possess in Order to Be Successful:
Location:
Indeed, an immediate need is to decide whether you want a cafe near a residential area, in a Mall, or at a marketplace. This is a basic step because this will decide your exterior design and attract those people who are your target customers. A location of a café decides the future of its sustainability.
Cafe Blinds:
The most striking feature these days is the building of cafe blinds. These are made up of PVC that converts extra space into another cabin. Your cafe project will become unique and remarkable while you try such new and latest methods. This would enhance the look of a cafe, create an extra serving area and protect it from sunlight and storms.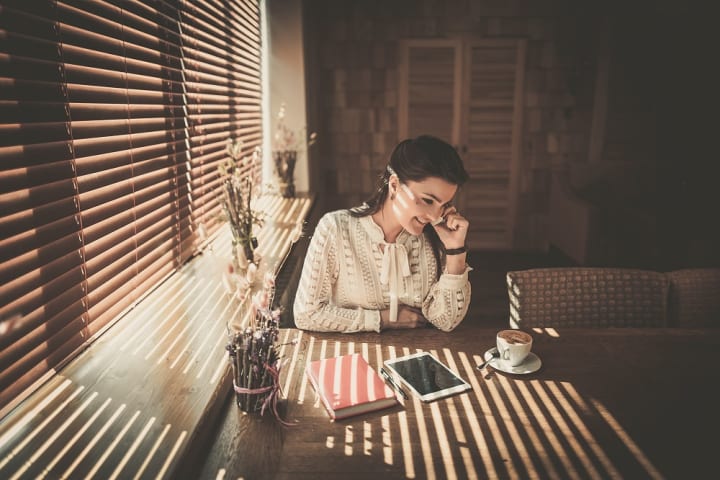 Thematic Interior:
We usually witness that cafes with themes are more fascinating. This is a great idea because this will bestow a project with more refinement. You can choose a theme according to your budget and target customers. Choose a more subjective theme like a traditional theme that will give you plenty of styles to embrace. People who get attracted by such themes usually come under30-60 age group. Additional Cafe Blinds also helps here to showcase your theme.
Lighting:
A glowing and glittering look occasionally helps you to enhance the elegance of your bistro. Almost in every cafeteria, this is a basic need to add more glamour. You can choose equal lighting everywhere or create a shady effect.
Colour and Material:
The description of a cafe is defined by the combination of materials and colors that are used. Try to choose a good combination because it is a basic desire. Sometimes you can choose to build a rustic cafe. This will reduce costs and make your presentation fancier and extraordinary.
Music:
Music sole can serve as a magnet. Almost everybody likes music while having a meal. But try to avoid harsh music that could interrupt the conversation and irritate people.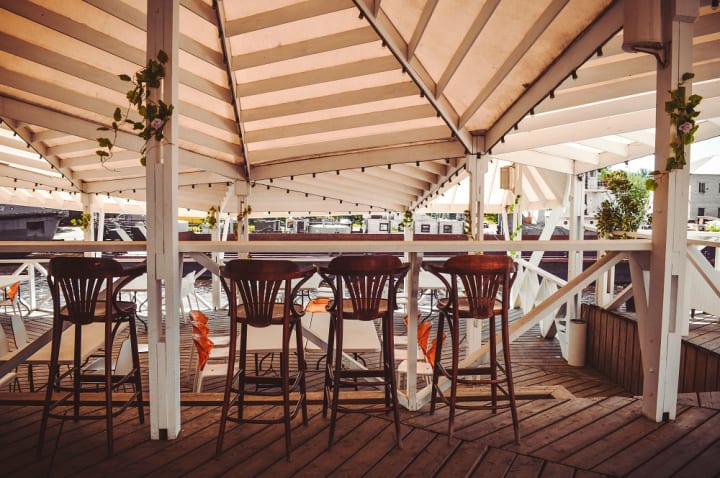 Comfortable Sitting Arrangement:
Although you know that it is a basic necessity, many restaurants are even failed to provide proper sitting arrangements. Choose well-furnished furniture with uniformity. Try to form a balanced sitting appearance.
These are some of the tips and directions which you should follow while setting up your cafe. Moreover, we know that food serves as a crucial part; therefore, the quality of food must not be comprised at any cost. If your menu offers less variety then it is not a problem, but it should be able to satisfy your customers. Unnecessary exaggeration related to the menu would not increase the number of visitors if the quality is compromised.
These days one more style is being adopted by the cafe holders is that they are displaying food miniatures or food pictures on walls. You can try this if you have a specific food chart for your cafe. For example, in coffee cafes, interiors consist of drawings of coffee mugs or writing coffee related facts. These tips are very fundamental. You can choose your own ideas to grow in this industry.
business
Alyssa Moylan is an ordinary woman from Australia, a writer by day and a reader by night. She writes on various topics like home improvement, business, lifestyle, health, travel and fashion.
Receive stories by Alyssa Moylan in

your feed