The Second Corona Wave
A story about my experience with the Covid-19 situation in the Netherlands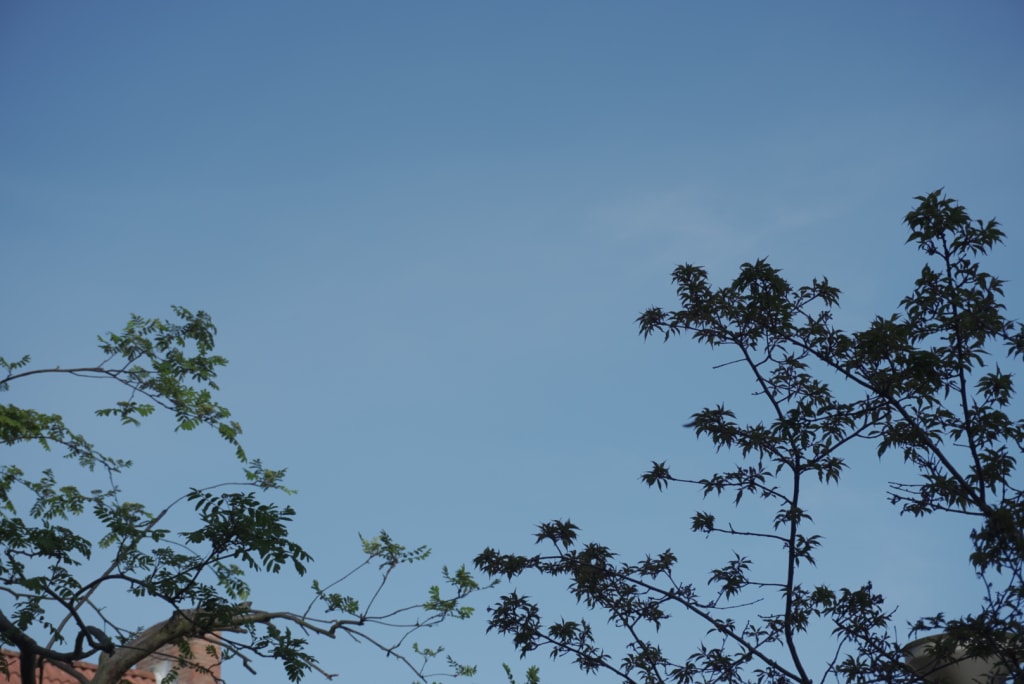 At least we can enjoy the blue sky from our home's
On March 15th, the Netherlands went into lockdown just like all other countries. People started to study or work from home, others lost their jobs and/or were left home in financial insecurity. Despite the Dutch government providing financial aid, not everyone met the required conditions or were just covered for an x amount of percentage. The elderly were separated from their loved ones, and kids couldn't see their friends for a while. It was hard to adjust to the situation, for some it still is.
Before the lockdown, they all thought it was just a simple flu, they were like: "Just stay hydrated and keep your hands clean". The reports from China, Italy and other reported countries were not relatable, because we never had a situation like this before. People got into the public transportation like sardines in a can. Nothing was changing when the first cases were reported. Wearing a protective face mask was considered weird and shocking, it still is. People were judged for wearing one, because apparently you would spread fear for something as simple as a flu. A supermarket employee was sent home, because he refused to take off his face mask (Hart van Nederland, 2020). And then more cases were reported...
During the lockdown, people did their groceries once or twice a week. They were very obedient (yes... past tense), they were told by the Prime Minister Rutte (Nu.nl, 2020) to wash their hands more often, sneeze into their elbows and keep 1,5 meter distance. A lot of strange things started to happen. I remember flour and yeast were sold out everywhere, people started to bake their own breads and cakes. Worldwide people started to buy piles of toiletpaper, because that was the obvious thing to buy during a pandemic? Maybe because you would use the toilet more often if you were diagnosed with the Covid-19 virus? I still don't know the exact reasoning behind it. A lot of businesses started to provide their services online: online delivery, extended return times. Just to name a few. Then the government started to compel people to start wearing face mask in public transportation. Other than that, nobody is wearing the face mask on the streets. It's still not the norm. On the news a lot of businesses and people got into financial problems, people got mentally ill from studying or working from home, Corona deaths were not just from the Covid-19 virus.
Then the daily reported infected cases were decreasing in May. In June, the restaurants started to open up again. It's good for the people in the restaurant business, because a lot of them struggled to pay their bills. And the Dutch government only offered three months of financial aid. But this situation is bad for fighting the pandemic. Also a lot of people got sick of keeping distance or staying home, and started to go out more often. Most still kept their physical contact, shaking hands and hugging each other. People did their groceries more often, went shopping, went out for dinner. It became harder to keep distance, because of the crowd.
In July, the restaurant were allowed to serve 100 customers with the 1,5 meter distance in mind. People who usually stayed home, got together with friends and family much more often. Maybe it was because they felt like doing it, because they weren't supposed to? Maybe it was because they felt like making up the lost times. I guess the good weather played its part, partly because people are starting to have their summer holidays, mostly because they were allowed to. A lot of people go on a holiday within the country, but some go to the neighboring countries like France and Germany. I get it they need their time off. I, myself live in Rotterdam, the Netherlands. During my walks in the city I see masses of people shopping, going to the parks, beaches and not keeping their distance anymore. I had to ask a stranger to keep distance while I stood in line at a supermarket. They let down their guards. It's July 22th while I'm typing this. Reported cases has been increasing for the fifth day. Sadly it doesn't suprise me at all. Apparently the cases have doubled in a week's time (Dutch News, 2020). I really hope people wake up, keep their distance, stay home, but stay connected.